Are you a home builder looking to attract buyers? Perhaps your eCommerce furniture website needs a makeover? Do you run an interior designing firm and want to up your game? Irrespective of who you are, every stakeholder in the construction and millwork industry can benefit from 3D furniture modeling.
Popularized by the automotive industry with fancy component prototypes, realistic product rendering has won over furniture retailers and manufacturers.
3D product rendering is convenient and generates high-quality imagery for catalogs, online listing, and advertising.
Instead of shipping off your product prototypes to far-off places for a photoshoot, you can request 3D rendering service from your friendly neighborhood company.
Showcase Your Products in Several Settings
Maybe that three-seater futon is too contemporary for a Victorian-style home. Or you need to show a geometric design in a minimalist living room – but you can't really afford a new décor setting for each product. You're not IKEA.
But wait – there's good news.
You can achieve the above looks along with several others without spending a single penny on additional décor. Just suggest the imagery you want against your furniture and your rendering expert will create it for you.
White background silos are the most popular options, but room-set renders offer higher engagement rates. This is because viewers can better grasp the look and feel of furniture against multiple room layouts.
For instance, the hallway can be accentuated with contemporary lighting and compact storage solutions while the living room can showcase some exquisite pieces of décor, entertainment units, and sofa sets.
Outdoor settings are hard to get right, and 3D product rendering is particularly helpful in this case. You can create a whole atmosphere that complements your product. You can even tweak the weather! What more could you ask for?
Exhibit the Versatility of Your Product
If a cabinet is used for storage, you can also place it in your kitchen to stock additional pots, pans, and lids.
But how will a potential buyer know this? A different photoshoot should help, but again, how many such exercises is your budget going to allow?
And if you have a large product range, you're looking at hundreds of permutations and combinations of products and settings, and their apt usage. That's thousands of dollars gone with a snap.
For just a fraction of a typical photoshoot price, you can order furniture drafting for commercial spaces, residential projects, and online websites with several settings that use the same furniture for a variety of uses.
Furniture modeling helps in situational marketing as well. As a business, you'd want to run promotional campaigns for New Year, Thanksgiving, Halloween, Christmas, and other holidays. Instead of ordering expensive photoshoots, you can use an assorted range of décor for your props.
So, rather than spending time, money, and resources on décor that you'll probably use just once, you can use 3D visualization services to generate fabrication drawings for same models across multiple backgrounds.
Custom Furniture Modeling Made Easy
Furniture developers know how difficult it is to design customized furniture. There are just so many details to factor in, not to mention the never-ending client requests.
Creating a final product that's agreeable to both the requester and designer is next to impossible – and this is where 3D furniture modeling comes in.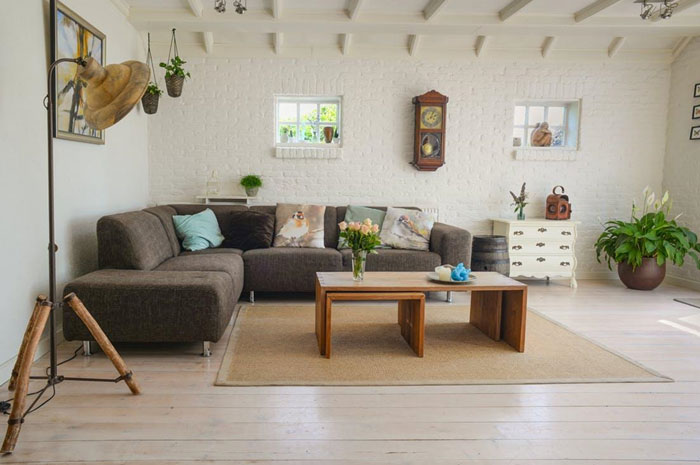 Instead of working straightaway on material, you can create its virtual replica instead and share it with your clients. These fabrication drawings can then be used to incorporate changes in dimension, colors, material, appearance, and pretty much anything in the actual product.
Once both parties give a go-ahead, you can get around to achieving the same results on the actual material.
Nifty Marketing Tools
Are you a small business? Maybe you are planning to launch a new product but have a shoe-string budget for marketing and promotion.
Go for 3D product rendering. You can create eye-catching digital brochures that will make your product the focal point of your campaign strategy. Several real-estate home builders and furniture manufacturers are already doing this.
When are you getting started?
Client Satisfaction
How many times has it happened that your client provided you with a complete blueprint that had all the details chalked out and you just had to 'build' that product?
Right.
Usually, it's just a vague idea that you have to turn into reality. The catch here is that the end product sometimes turns out to be nothing like the initial idea, causing friction between clients and service providers.
However, furniture fabrication drawings can be shared with clients prior to construction and then tweaked to incorporate their suggestions.
The result? Not only do you save additional labor and expense on reworking, you ensure that the client is happy with the outcome – win-win for everyone!
And when all is said and done, 3D furniture modeling also saves you time and money. You can produce multiple variants of the same product, exhibit them in various settings, and create customer-friendly products at affordable prices in quicker turnaround times.
So, what do you think? Ready for your business to take the plunge for better sales? Contact us now for a demo 3D furniture rendering.
Maximum Value. Achieved.