Downtown Toronto was buzzing with people as usual as I walked into the convention centre for the Buildings Show.
A wide range of exhibitors were on display and the show was divided into various sections that included concrete, stone, home building, and property management.
What intrigued me most was the presence of technology, software, and apps that have propped up over the years to help with construction design and management.
The home building section had booths for Planswift and Softplan, which are software used for estimation and drafting respectively.
One of the exhibitors created and displayed their 3D renderings and were based out of the US. Another exhibitor showcased digital survey equipment that could scan and convert information about spaces to cad drawings.
Additionally, the home building section of The Building Show included many product manufactures ranging from window manufactures to stone and brick installers.
There was a booth for log homes as well. The number of people attending was satisfactory given that it was a Thursday which also happened to be the second day of the show.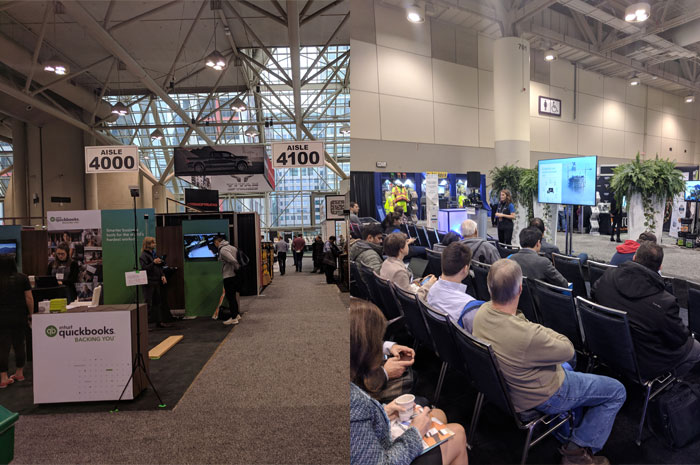 It was, however, a different story once I walked to the property management section. The hall was full of visitors and thriving.
Key technology companies that caught my eye were PlanGrid, SmartUse, and Procore. These companies were primarily focused on innovative digital solutions for document management, project management, and construction management.
In fact, there were a few more offering similar solutions. PlanGrid even had a space allocated for a demonstration of their software.
Many of these applications offered coordinated access to drawings and construction reporting. The fact that there were a considerable number of new technologies coming up for the management of projects added a unique flavor to the show.
Certainly, many of these would not be around a few years back, and even if they were, they would not have been as prominent or evolved as they were right now.
I took a walk through every isle and stopped by anything that interested me. It took me a good part of the day to cover the entire show and I was soon back in my Uber with a lot of information and construction magazines.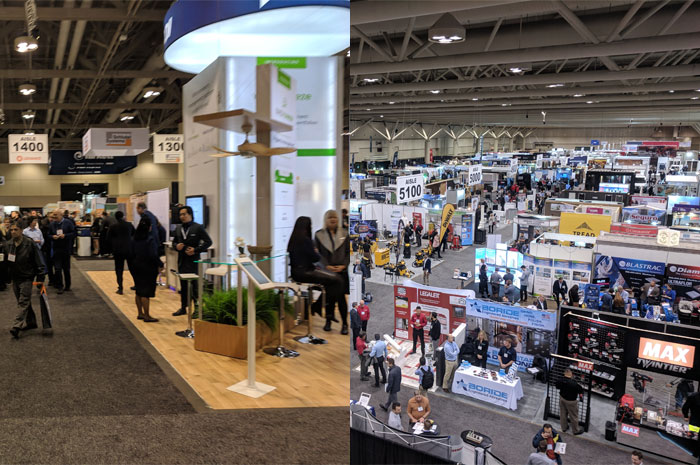 On the drive home, I began reflecting on the show and it seemed a great idea to make efficient use of information technology in the construction industry.
I recalled that BluEnt, a technology company that I work for does have experience with similar applications used in the AEC industry.
The list includes application development, interactive floor plans and markup tools used for redlining drawings.
I am sure the involvement of new technologies and applications is just the start of the tunnel with many more to come.