Ariel view of buildings by the Lazy Artist Gallery
Real estate is one of the most common and diverse industries around the globe. Currently, the real estate market is bursting, reaching 65.8% in 2020, and many people still invest their money in land and structures.
If you deal in real estate or are interested in investing in it, it helps to break down the different types of real estate to make your choices easier. So in today's article, we will be discussing what real estate is and dive into the four types of real estate.
Introduction: What Exactly is Real Estate?
Real estate, in simple terms, consists of two parts: land and every element that is attached to that piece of land.
These elements or assets incorporate natural resources (water-based components, minerals, plants) and immovable improvements that are executed on the land such as structures or homes.
This land and other assets can be utilized for innumerable purposes, and this is where the types of real estate come into play.
Offering people a home to live in

Utilization of land for farming

Commercial property for businesses
In the investment world, the word 'real', is referred to the raw land, buildings or structures and other personal possessions employed as a guarantee or collateral.
There are countless ways to invest in a real estate propertyand this leaves even the most knowledgeable investors confused. We have brokers, real estate agents and even real estate developers who drive this exchange of income-inducing properties.
Understanding the different types of real estate is a great place to begin and in this blog, we will meticulously explore the four types.
Why Real Estate is Unique and Diverse
Let's take a quick look at the economic and physical attributes of real estate that gives it a unique standing and makes it the most substantiate way of wealth generation.
Real estate is in 'fixed supply'. There is only a limited number of structures that can be built on a single piece of land.

Every piece of land or structure is completely different from each other

Improvements made to the land can increase its value and aids in procuring more income

It's marked by immovability. While improvements can be made to the land per se, the construction of sidewalks, streets, water and sewer systems cannot be tampered with.

Other than erosion causing the destructibility of land, it is perennial.

Location affects the value of the real estate in a significant way. Buyers investing in real estate factor in population, school districts, job growth, good neighbourhood.
There are varied and diverse options in real estate. This brings us to the four types of real estate and the potential benefits each of these have to offer.
Residential Real Estate

Commercial Real Estate

Industrial Real Estate

Land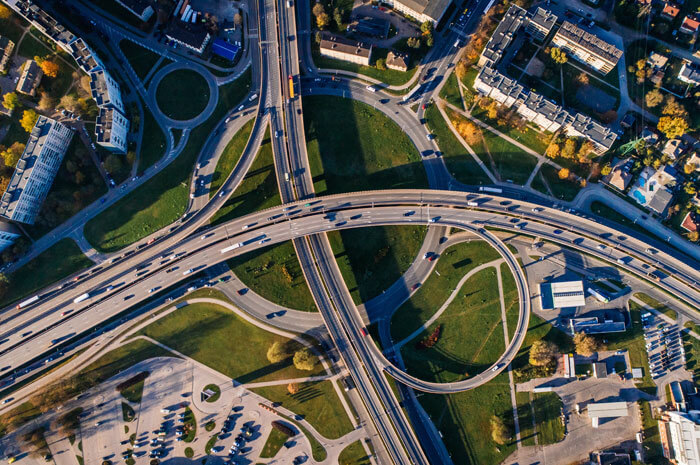 Aerial photo of buildings and roads by Aleksejs Bergmanis
Properties Used for Residential Purposes
The World Property Journal explains how the residential real estate market has grown over the years and it reached a value of $33.6 trillion in 2021. This is said to be way higher than the combined annual GDP of China and the U.S.
Residential real estate, one of the most income-inducing types of real estate,  incorporates single plus multi-family houses, villas, condos, townhomes, cooperative housing etc. The residential properties or homes for sale are marked by noteworthy characteristics.
Residential property includes both resale of existing homes and newly erected ones.

It is a lot easier to secure financing for them than commercial properties owing to the low cost of entry.

A down payment of 3% to 10%  of the structure's buying price is considered enough to purchase it. This makes it an attainable investing alternative.

There are multiple forms of investing in residential real estate

Few owners opt for short-term investment and make a profit by flipping the property through renovation

The long term investment is another option that constitutes purchasing the house for cash flow and using it as a rental property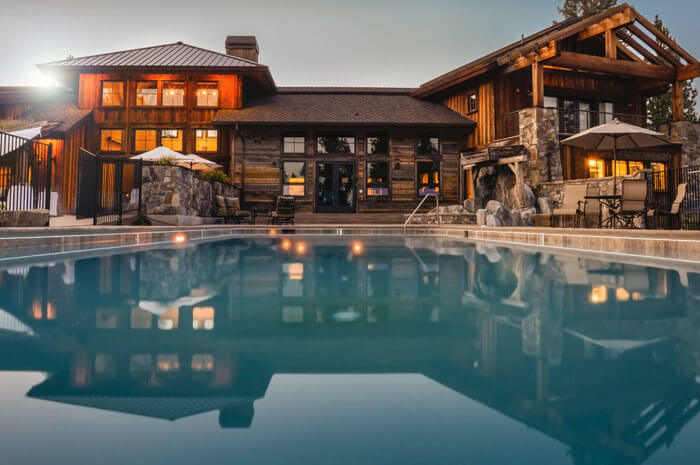 Brown wooden house in front of a swimming pool under a blue sky by Chris Goodwin
Commercial Property Delivers High and Steady Income
One of the types of real estate is commercial real estate. The commercial real estate market was estimated to be only half the size of the residential property market in 2019. Alexandra Thompson evaluated it to be between 14$ – 17$ trillion.
The reason for this variance is that while we all need a place to stay, not everyone has a requirement for a commercial property.
Commercial property includes restaurants, hospitals, schools, shopping malls etc. Here are a few interesting attributes of commercial real estate.
This type of real estate have leases that are long-term in nature. It allows commercial property owners to demand more rent providing a steadier and higher income.

Commercial properties require a high down payment, almost 20% of the purchase price, and the expenses to manage the property is substantially higher.

Reit (Real estate investment trusts) and crowdfunding allow property buyers to invest with a lower down payment.

Every commercial property is leased and managed in a different way. Even the pricing for this type of real estate is highly dependent on the income it generates.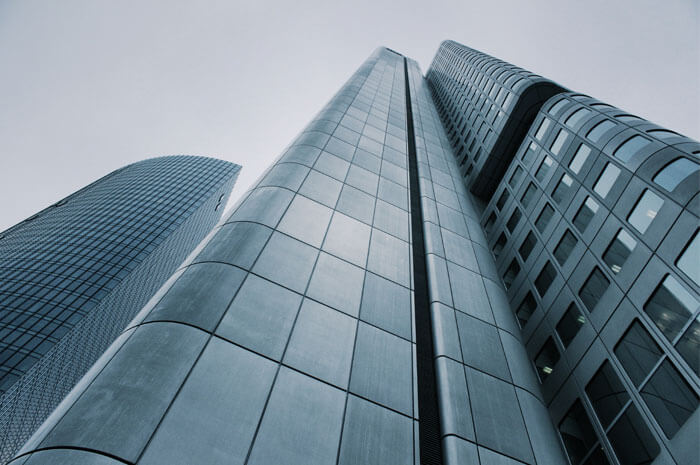 Black and white business building by Pixabay
Raw Land: Most Secure, Least Expensive
Raw land is referred to as vacant land that does not have any structures or improvements made on it. It is an undeveloped property that offers more flexibility when it comes to using the land.
Vacant land is one of the least expensive types of real estate and buying it is a sought-after long term strategy.

Lands for sale come with minimal maintenance costs.

It is often bought for rights to natural resources or futuristic development.

Farms, Pastures, Ranches, Orchards, recreational parcels, planned urban development falls under the category of raw land.

Investment in vacant land requires a massive amount of capital and a thorough knowledge of real estate that include zoning regulations, flood plains etc.
Industrial Estate is Not Commercial Property
Even though the industrial property is utilized for business purposes, it is deemed as a distinct type of real estate. The use of this type of property is quite specific and incorporates land transactions for the manufacturing of goods.
Industrial real estate incorporates storage facilities, production houses, solar generating stations, warehouses etc.

It is most often located in far off places to ensure people don't get affected by the pollutants and chemicals produced through the manufacturing process.

The estimation of capital investment is extremely tricky as it completely depends on the nature, the purpose it is being bought for and the location of the property.
Conclusion
Indeed, there are several potential benefits when it comes to the different types of real estate. They all come with their set of advantages and disadvantages.
Real estate developers play an integral role in creating value for the different types of real estate. They construct new and fascinating structures, renovating existing ones and using multiple techniques and processes to improve real estate sales.
All in all, the U.S. economy is significantly impacted by real estate and it has unarguably seen exponential growth in the last few years.
If you're a business thinking of selling or developing real estate, 3D rendering can streamline your process and get buyers and investors to sit up and listen. BluEntCAD offers 3D rendering services to homebuilders, real estate developers, architects, interior designers, design build contractors and remodelers for large to medium-sized projects.
Ready to grow your business with 3D rendering services? Contact us now!
Maximum Value. Achieved.