Construction documentation is a collective term for drawings that constitute production information. These Residential Construction drawings are further incorporated into tender and contract documents.
The drawings in your Residential construction documentation set are either built-to-scale or as per elevational, sectional, or plan views. All designs follow identical architectural standards that allow them to be deciphered and interpreted.
Architecture drawing plans serve two critical functions – applying and receiving the building construction permit and helping in construction.
There are 6 essential drawings that help accomplish these tasks. Let's discuss them.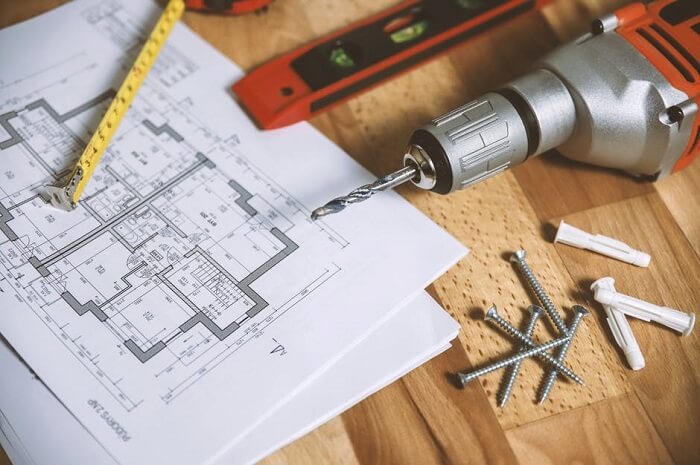 Types of Drawings for Building Design
Other House Architectural Drawings
Apart from these 6 essential drawings, there are several other drawing sets that are of essence to house architectural drawings.
Take a look:
As-built Drawings and Record Drawings

It is common for any building project to undergo changes during the construction phase. As-built drawings, as the name suggests, show only those structures that have actually been constructed on ground.

The final changes are marked in red by the contractor and these are, then used to create record drawings that show the completed project.

Assembly Drawings

As the name suggests, assembly drawings show how multiple components fit together into a single unit. Orthogonal plans, elevations, sections, or three-dimensional views often constitute assembly drawings.

Electrical Drawings

Electrical or wiring diagrams are technical drawings that convey how electrical systems will be installed through a visual representation of circuits or an electrical system.

Shop Drawings

Prepared by contractors, suppliers, manufacturers or fabricators, shop drawings are indicative of how pre-fabricated components should be manufactured, assembled, and installed. These are usually prepared after consulting the design intent drawings.
So, now you know what your Residential Construction Documentation set comprises of.
But how do you make sure that these drawings are kept intact before, during, and post-construction? Well, all drawings reference back and forth so that nothing gets lost. Floor plans have an indicative marking where a section cut is made.
This is also present on exterior elevation drawings. Building section drawings have clear markers that highlight where a wall section is located.
Framing plans have symbols for each individual beam used, redirecting contractors to the beam schedule that shows all beams in the project.
We hope this article answers your query in understanding architecture drawing plans.
If you feel stuck, get residential construction documentation services at BluEntCAD to read and interpret your building plans and documents.
Maximum Value. Achieved.