The first thing our interior drafting team does on a new project is to suggest that the client go for walls with personality. Why? Because adding stuff to make your place stand out only worsens the clutter. With the right architectural millwork detailing, your walls will tell a story.
"Visual storytelling of one kind or another has been around since cavemen were drawing on the walls." – Frank Darabont
And at BluEntCAD, we aim to give your space a story to narrate.
There are so many places, both new and old which are void of charm. No matter how many big windows and wooden ceilings you create, there's never really anything 'special' or 'different' or 'outstanding' about your home or office or hotel. On closer inspection, we can bet that all the interior finish is generic and could do with some architectural help.
And no, we're not just talking about decorative lamps or furnishing or accessories.
But this is what we find in almost all spaces. Though we want charming, quaint homes and offices, we still end up buying more functional, ideally located and within budget properties.
But, just because your house lacks charm right now doesn't mean it should stay that way forever.
You can lift the entire ambiance with architectural millwork detailing on your walls. Things such as molding, paneling, and wainscoting accentuate the visual appeal, increase home value and create a fantastic first impression.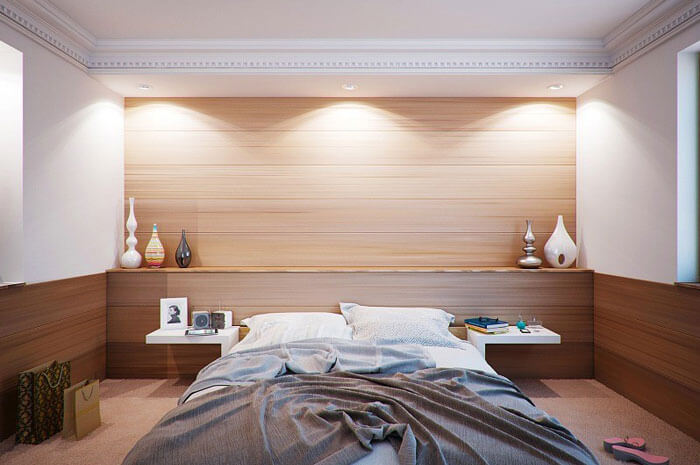 Here are some ideas for you to think upon!
Molding – For that chic look
Be it an old house or a new one, molding brings a finishing touch to your walls. If your room has a high ceiling, you can add presence and height to windows.
Whether you add molding around the windows, doors or the ceiling walls, molding brings balance and proportion.
And you don't have to go the extra mile for getting molding. Just think of it as an add-on to existing elements.
There are several types of molding such as baseboards, chair rails, and crown molding.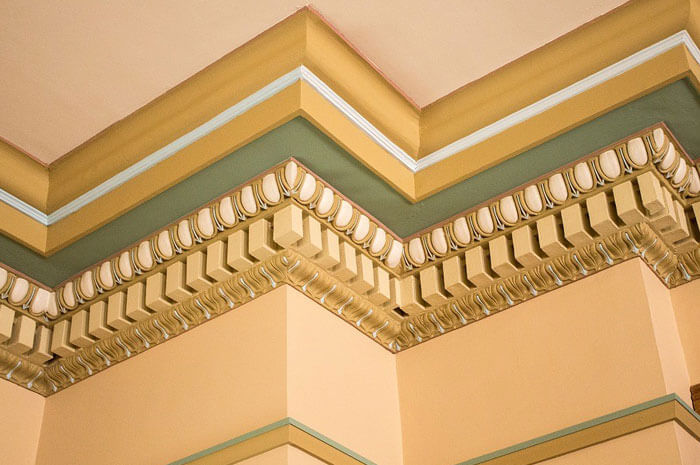 Wainscoting – For functionality and beauty
Wainscoting was earlier used to combat excess moisture in the kitchens and washrooms.
Today, it is used as an integral design element bringing a mix of functionality and beauty. Wainscoting prevents markings on walls and conceals existing damage.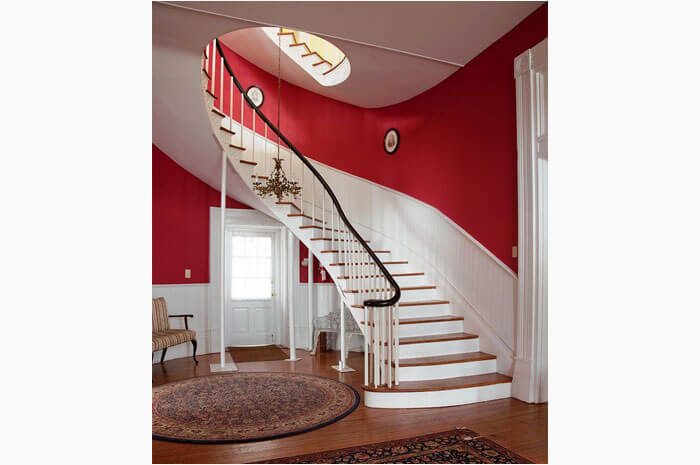 Wainscoting is a practical solution for all the walls in your house. The foyer gets a suave makeover with wainscoting while your dining room appears more sophisticated with a wainscot.
You can also use it in your bedroom for framing artwork or as a headboard, leaving up floor space. In rooms with high ceilings, wainscoting creates an apparent lower visual interest for an otherwise bare wall.
In short, wainscoting will accentuate all the walls of your entire house.
Built-In Design and Hidden Architectural Detailing – For optimizing space stylishly
Most old houses have several unused spaces. With built-in architectural millwork details, you can utilize this space wisely.
Built-in designs bring a charming and luxurious ambiance with them. When done right, they will give your old room a new makeover.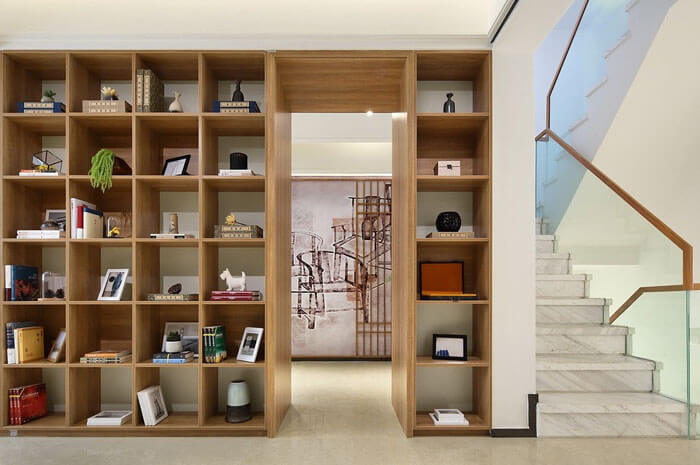 You can convert free, unused spaces into storage units such as wine racks, bookshelves, and linen cabinets.
For smaller apartments or studio homes, these spaces can be used to store fold-out beds as well.
Imagine a mirror but also a vanity storage unit. Or hidden doors behind closets, Narnia Style. 
You can use ceiling beams to hide recessed lighting fixtures and crown molding to cover heavy wiring. When it comes to utilizing the hidden or unused spaces in your home, you are only limited by your creativity.
Pro Tip: Not sure where to find space for built-in? Look underneath staircases, narrow walls and around fireplaces!
Wood Paneling – For a versatile, rich and evergreen look
Adorning walls with wood panels gives your room a sophisticated and special millwork detailing. You can use a variety of panels to go with the overall interior design of your place.
Or, you can base your overall design according to the custom wood panel design of your choice.
There are several different types of wood millwork details for you to choose from:
Applied Box Molding

Applied Box Molding consists of adding wood strips to existing walls and then painting the wall with the same matching color.

This is the easiest and simplest form of wood paneling with a lot of scope for customization. You can adjust the box size, thickness of the panels as well as the styles and finish.

Applied Molding

Applied molding is more formal and aesthetically appealing than applied box molding but just as easy.

All you need to do for a quick DIY is to customize the size of the panels, finalize how many you want for your wall and add a paint layer to the glued or nailed panels.

But if you want a truly professional panel installed, then it is advisable to get millwork detailing done. BluEntCAD is expert in Architectural Millwork shop drawing services.

Our experts will assess your interior design and give you the best options from classic or contemporary. Ask for a quick referral today!

Vertical Paneling

Vertical paneling in the early 70s was a flamboyant fake wood concoction. Today's modern vertical panels, however, add a lot of character to the walls with the right texture.

Vertical paneling is extremely versatile and is commonly used in kitchens, dining rooms, near staircases and garages. Since these spaces need a lot of hanging fixtures and storage compartments, the vertical panels serve as great backgrounds.
Wooden Beams – Symphony of the Victorian era with Modern age
Exposed wooden beams are exceptionally stunning and give a rustic feel to any room.
You can style these in several ways to blend cohesively with your room's overall design style. Go for vertical or horizontal outlays or pick beams that match the pitch of your ceiling.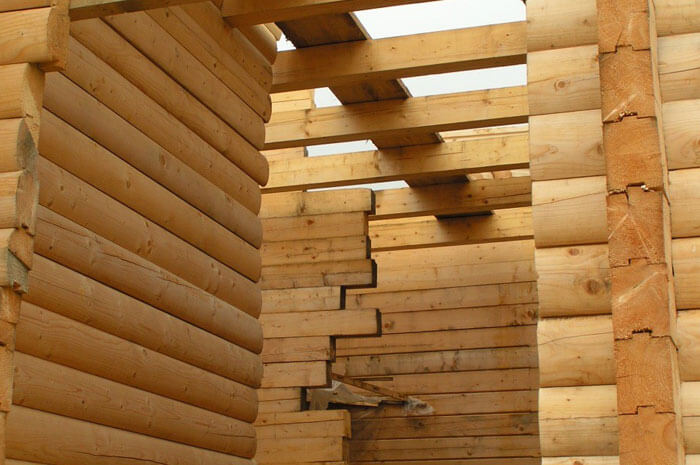 Stock or custom millwork?
Pick up ready-made doors, columns, and panels for your wall if you are on a budget. But if you want your place to speak your style, go for custom architectural millwork.
Get millwork shop drawings designed by experts and then see them carved to life in front of you. We always tell our clients to go for millwork detailing services. If you own a place, live in style. After all, it's yours to be!
BluEntCAD is a leading millwork drafting company where purposeful attention to detail and the highest designing standards are the norm.
We have some of the best designers in the AEC industry with an experience of over 30 years. We'd be happy to help you realize your vision into a reality.
Just give us a nudge today!
Maximum Value. Achieved.