It's not just for decoration.
Architectural landscaping translates to a life that is healthier and more sustainable.
Architectural landscaping increases the value of your property by up to a whopping 15%.
Whether it's backyard landscaping, front yard landscaping with rocks, modernist landscaping, or anything, really, an appealing and unique outdoor space will work wonders for both cost and aesthetics.
Hiring a landscape architect will help you avoid variation costs and expensive rework. It will also help take care of technical items such as structural loading capacity, boundary soil surcharge, and paving levels.
Here's what you need to know.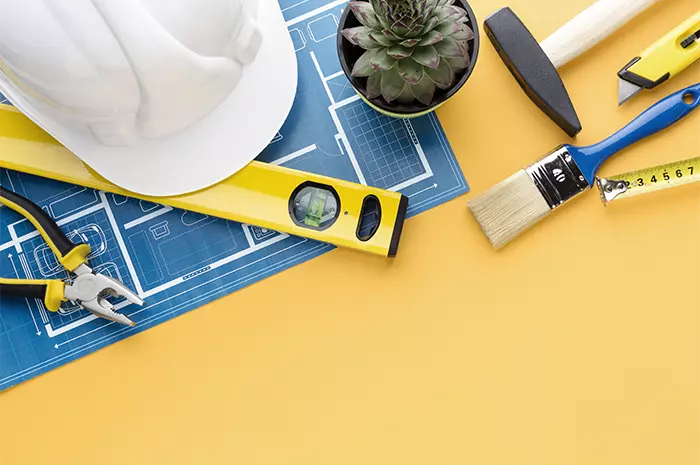 Landscape Architect vs. Landscape Designer:
Before you reach for your wallet, don't get your terminologies mixed up. You may end up with a different result from what you were expecting, or awkwardly have to let go of someone you hired two days ago.
Landscape architects have a broader skillset and tend to undertake larger projects such as planning towns and cities, golf courses, malls, and college campuses.
Landscape designers, on the other hand, work primarily on residential landscapes.
Learn more about Architectural Drawing Services.
But if the project you're contemplating is large and requires complex remodeling, then it's worth going for the services of a landscape architect, despite a somewhat higher price.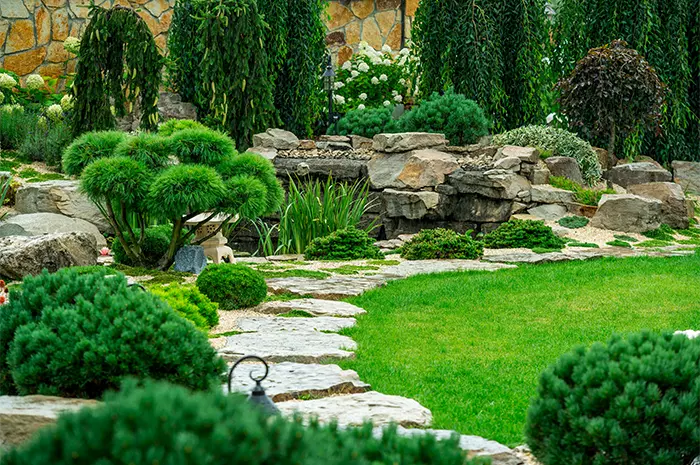 The Benefits of a Good Landscaping Architect
With a good landscape architect, you can expect the following benefits.
Increased Property Value: An aesthetically pleasing architectural landscape design translates to higher market value.

Increased Productivity: Because humans inherently possess a deep love for nature, offices with attractive landscaping tend to have fewer absentees and a lower rate of attrition.

Energy Conservation: Reduce your carbon footprint and lower your energy bills. Houses with green gardens can save up to 40% of energy expenses each year on average. Transpiration will provide you with cooling.

Security and Privacy: Greenery can wrap a large area around your building and naturally curtain off the unwanted views of strangers. No need to close your curtains in the middle of the day to avoid prying eyes.

Naturally Purified Air: A higher amount of oxygen will suffuse you with energy and give you an upbeat mood. Greenery will also help slow down winds, keep soil erosion in check, and disperse mist.

Better Health: People who are ill tend to recover more quickly when they have greenery around them, as opposed to when they are confined in drab, plant-less spaces. Give your physical and mental health a boost with architectural landscape design.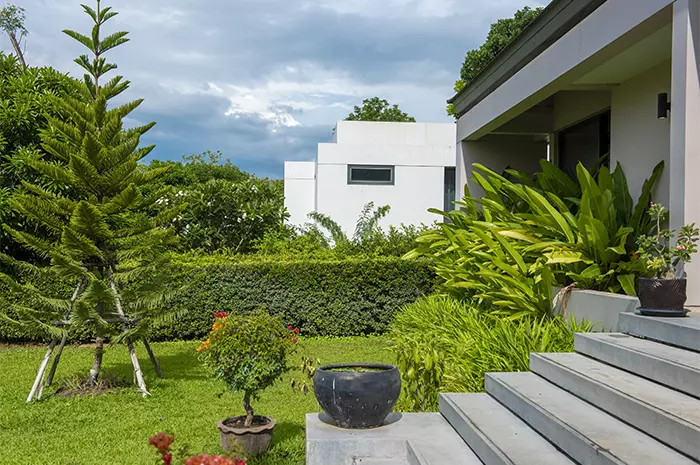 Conclusion
Landscape architecture is great.
An architectural visualization company that can make it happen for you is even better.
Let BluEntCAD transform your space into a lush wonderland. Your property value will thank you for it, and if you don't want to sell it – well, we won't blame you. Who wouldn't want to live with all the benefits we listed above?
Whether you are a home builder, a commercial builder, or an architectural landscaping firm, we'll provide you the best CAD services you can buy. Your perspective is our priority.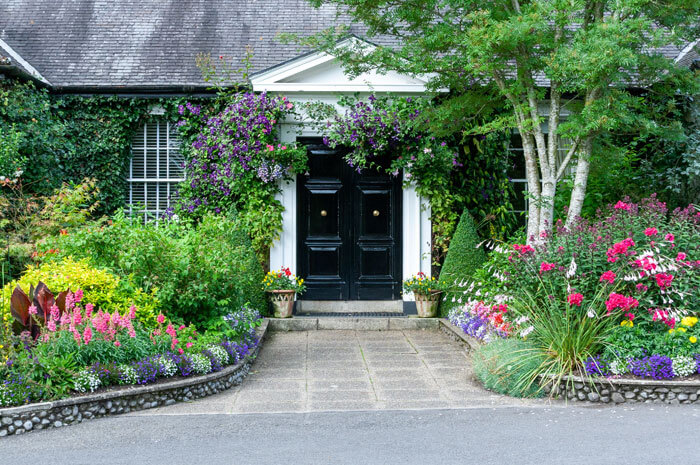 Credit: Dimitry Anikin, Unsplash
What you can get from us:
Architectural CAD drafting services

Product rendering services

Architectural rendering services

BIM

3D architectural walkthrough services

And more
Contact us today to put some gorgeous green in your space.
Maximum Value. Achieved.