US +1(832) 476 8459
|
Canada +1(647) 478 5230
BIM vs CAD: How To Know The Difference And Why?
/
/
Download Our Building Information Modeling Sample
Download Our Building Information Modeling Sample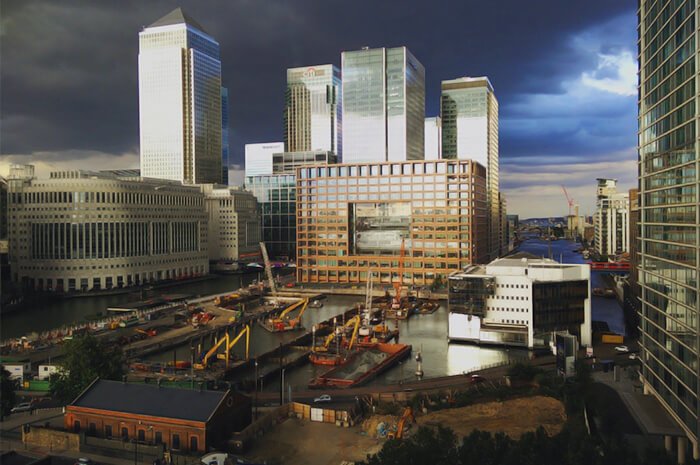 BIM vs CAD. Sure, you know the names and software too; but can you distinguish between the two?
We often hear our clients talking about BIM and CAD interchangeably. One is a process while the other is design. Can you distinguish between the two?
At the first glance, it simply appears that BIM is a 3D CAD file. However, BIM methodology and CAD are quite different from each other. At BluEntCAD, we regularly clarify the difference between BIM and CAD for our clients. As opposed to the standard assumption, CAD and BIM cater different requirements. While Computer Aided Design is extensively used across industries, Building Information Modeling is more of a methodology and collaborative process. Both of these also involve different software. 3D BIM models have more information that your traditional CAD files. BIM represents smart models containing specifications, performance characteristics and connections critical to constructing plumbing, electrical and mechanical systems and other building model details. With BIM, you can construct a building digitally. BIM models provide viewers with all information of building components and MEP including dimensions, weight, volume, size and building material. On the other hand, CAD generates 2 dimensional and 3 dimensional views which illustrate several components and their assembly in larger and more complex systems. CAD software is typically preferred for electrical and mechanical assemblies including airplanes, cars and handheld devices.
Get in touch with our experts to know more about Building Information ModelingE-mail: cad@bluentcad.com US: +1 (832) 476 8459 Canada: +1 (647) 478 5230 Query: Work with experts Let us walk you through deeper aspects and know-how of building information modeling (BIM) and computer aided design (CAD) so that you make a better-informed decision every time.
What is BIM Technology?
BIM is a relatively newer methodology with respect to CAD. With BIM process, engineers, architects and contractors work in collaboration for creating building designs using computer models and databases. With BIM software, such as Revit, teams can visualize design decisions even before the on-ground project takes off. The heart of BIM At its very core, BIM technology presents any real facility in digital format. This includes electrical and HVAC functioning systems and multi-dimensional aesthetics such as roof, walls and windows. Revit software for BIM has several reusable components that can be used in conjunction with newer designed components. These are called Revit Families and can be a system built or customized. Some examples of Revit Families include customized doors, windows, expansion joints, dishwasher, ducts and so on. For the layman, BIM is like marrying technology and work process to create a harmonious and unilateral communication channel so that a construction project is moved forward creatively and collaboratively. Okayyy.., isn't this what CAD does? So, is BIM like CAD? No. BIM is not like CAD. And here's how.
CAD in the cradle
CAD facilitates documentation and design through computer technology. Design engineers employ CAD files for projects which require several components that must fit precisely inside a larger assembly.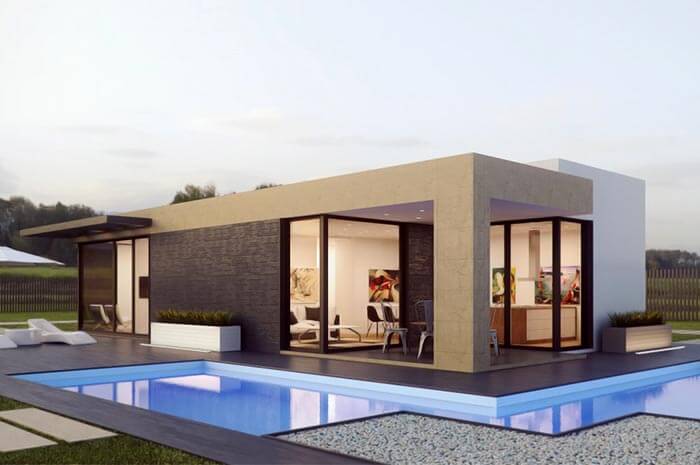 The heart of CAD
With CAD, users can generate 3D and 2D models of assemblies and parts to be manufactured from required components. CAD software has transformed the way industries and factories function in the last 3 decades; allowing manufacture of complex products easily and quickly.
Why is it important to know CAD and BIM differences?
Majorly because you should know it since you are a part of the construction industry and also because you want to achieve the maximum results from your parametric modeling and BIM 3D visualization model. It would give you a better insight into CAD and BIM models if you know who is using what. The adoption of 3D CAD began with aerospace and automotive manufacturers using it for fabrication guidelines and for reducing marketing time for new products. Since then, CAD has become a standard imperative throughout several industry verticals for manufacturing high-quality products that reach market quickly.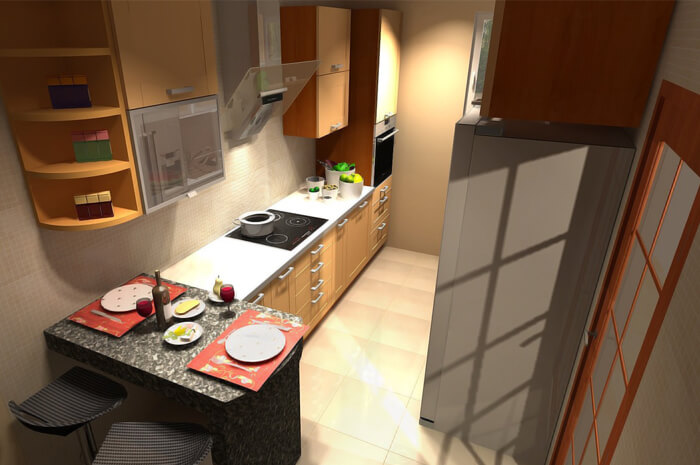 BIM, on the other hand, offers a convenient and centralized 3D model for time and cost-effective development processes. It also reduces errors significantly and their earlier detection. Leading architecture firms and engineering design corporates have made BIM software tools as their focus for re-engineering and developing design-to-construction workflow.

By now, we're sure you are fluent with main distinctions between BIM and CAD solutions. Why should you know the difference? To make an informed decision of when to use which services.
BIM and CAD Services–Where to use what?
The requirement of BIM or CAD boils down to an individual project. Every project is unique; as is its requirement. The construction industry, specifically, is relying more and more on BIM methodology as opposed to 2D CAD drawings. 2D CAD is becoming obsolete as contractors and designers seek 3D visualization and real-time model analysis which can be seamlessly integrated when you employ BIM visualization. BIM is exclusively used for the construction and design of commercial buildings while CAD has a universal application across industries for electrical and mechanical assemblies. With characteristics such as interference checking, virtual collision detection, forecasting construction related issues and energy optimization, BIM is winning the war between BIM vs 3D CAD in the Architectural and MEP domain. While in the last 2 decades, industrial designers and manufacturers have used CAD extensively, adopting BIM is construction industry's new imperative. Will BIM replace CAD in real estate? No so soon. But, by unifying process and technology, BIM allows resource collaboration for achieving successful and efficient build.
At BluEntCAD, we strive to provide accurate and complete CAD drawings and BIM models. Whether you require paper drawings to be converted to digital or full-scale BIM models and CAD drawings, BluEntCAD is your one-stop shop. We have worked with over 200 clients to deliver high-quality BIM and CAD services at affordable costs. Maximum Value. Achieved.
Enquiry
We are happy to assist you in any way we can.