Your house your space to which your interior décor bears testimony. And this is why, how it is decorated is crucial to you and your family's overall well-being.
Imagine a house with dully painted walls, barren with only the most basic furnishing and nearly no draperies.
Makes me want to set out for the Himalayas.
Now, imagine a house with perky pillows, royal curtains, brightly colored rooms, regal facades and charming interiors.
And everything in the world seems possible.
This is the power of touching up the inside of your place with interior décor.
The right interior detailing can bring your place alive. You need the right mix of creativity and detailing to give your house an authentic touch. After all, it's not easy to create a space functional and fabulous at the same time. Right design with beautiful art is crucial for awesome home interiors.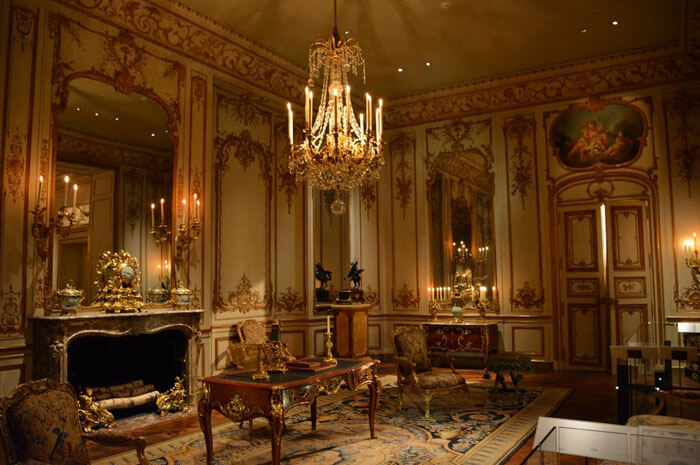 How to approach art and design?
Design and art have different facets.
With art, an artist has the upper hand. He can express just for the sake of expressing – whether people understand his work or not. Sometimes, art is symbolic and at other times, it isn't. Mostly, it is subjective and open to varied interpretations.
Design, on the other hand, carries a sense of purpose. It serves a practical use. The design brings to life, the need and functionality of a space or an object. Design is therefore, a craft, a service rendered to others. Designing is not self-serving but instead is developed as per certain specifications and requirements.
What makes a good interior design?
"Design is not just what it looks like and feels like. Design is how it works." – Steve Jobs
A good design is always as useful as it is visually appealing. Most people feel that good design is complex; that is cannot be understood. In contrast, a good design is effectively usable and easy to understand. It considers the function for which it is intended – such as the person who will use the space, for example, and blends it with the already existing aesthetics of surroundings.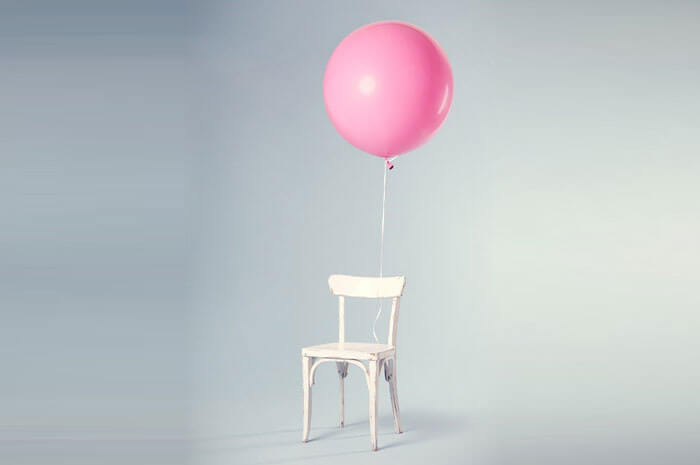 So, where does Interior Design fit in all this?
Interior designing is where functionality meets aesthetics. Enchanting interiors have the right mix of creativity and purpose. Interior design gives your home what makeover does to modest dressing. Carefully picked out designs and details provoke thoughtful attributes in residents. They create the right mood to unwind after a long day, give your mornings a fresh start or set the tone for partying on weekends.
You can work on your house interiors yourself. Or you can seek professional guidance. At BluEntCAD, we take pride in having a team of interior designers and drafters who are versatile artists and artisans – at the same time.
Regardless of the medium you choose, do thorough research before you begin picking out designer pieces. There are so many resources – Pinterest, Instagram, Interior Design magazines and top consulting firms such as BluEntCAD. You can go for DIY ideas or sit with experienced professionals to have it your way.
In any case, make sure you cover your bases to create spaces which are distinctive yet dramatic.
How to create functional decorative spaces?
We always recommend our clients that their space should showcase their personality and passion while assisting how they live, relax and work in their homes. A room can be incredibly breathtaking but if doesn't function well, it's a disjointed disaster. Before you decide how your room should appear, decide who will use the room.
Will it be a guest room?
Or a nursery?
Or an entertainment center?
Or a library?
Or your own personal den?
The function your room will serve will ultimately lead to how your room will look. We decided to speak to our team to compile some inspiration on how to transform your interiors from boring to beautiful without expensive professional designers.
Let's begin with color schemes
Color palettes make or break your interior décor. Colors are personal; they create moods within us to invoke the right emotions. Choose colors which call to you.
For the best results, choose a palette of three or more colors and shades.

The main color should go on walls, the secondary one can be used for larger accents such as chairs and couches and smaller accessories such as flower vases, pillows and side-tables should feature the third shade.

Color is also influenced with how much light your home receives. For example, ceiling to floor windows enhance your interiors and accentuate your wall colors.
Now that your color palette is in place, its time to add more oomph with a bit of texture.
Adding texture to your walls
Texture is equally important as color – especially if your color scheme has different shades of the same color.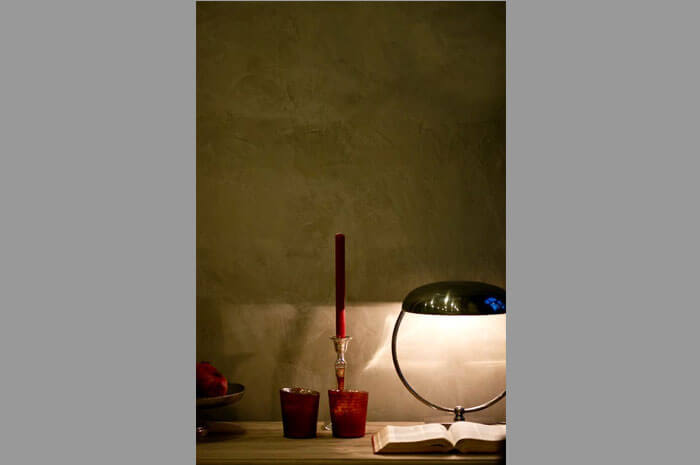 Let's say that you paint your living room in all-white tones. You can accentuate it with linen draperies, woven baskets, plush velvet chair and comfortable silk cushions. These elements will create a vivid, homely and warm ambiance within the room which would have appeared barren and dull otherwise.
Say it out loud with signature furnishing
We'll give you a pro interior design tips. Instead of several small, scrawny pieces scattered all over the house, add single, big units.
Too many smaller chairs, tables and side tables only add to the clutter and confusion.

A large sofa with two slender chairs and a couple of ottomans will complete the look.
And this doesn't stand true for bigger houses only. Even in minimalist spaces, these ideas will add the illusion of more space.
Trays, Bowls and Baskets for ultimate homeliness
Our interior designers love using decorative bowls and delectable trays to create cozy nooks. Often, clients think a handful of stray and loose items will just add to clutter. On the contrary, you'll be surprised at how simple, everyday items such as soaps and perfumes can be displayed as art on a tray.
Try experimenting with bold, striking colors such as gold, adorned with pretty candles and stones for a glamorous look.

For an earthy tone, buy a couple of woven baskets to store the extra clutter.
You might think that these additions are frivolous but on deeper contemplation, you will realize that these are quintessential elements of a layered, aesthetic interior.
This interior design tip is particularly for everyone who lives in congested areas or has little or no access to natural surroundings. If you live in an apartment, then this is for you too. Add as much green to your house as you can. Granted your place is small, but it doesn't mean that it shouldn't be welcoming or warm or homely.
Yes, we know you do not have the space to create a full-fledged lawn and backyard. We also know that your space doesn't allow you to even create a small garden on your balcony. But surely, one plant can be accommodated?
There are several easy care plants such as succulents, cacti, bamboos or snakeplants which do not require a lot of effort or continuous monitoring. These provide the usual benefit of air purification plus, they give your house the ultimate natural touch.

Alternately, avoid fake floral decorations. They are a big no-no.
What kind of fabrics should you buy?
Buy drapes and linens which have a long life; are easily washable and are re-usable. Whites look royal but they're impossible to maintain with pets and kids.
Your three color palette will help you here tremendously. Drapes and linens should complement the overall ambiance of the room, not strike out. A good idea here is to consult a professional who can assist you in picking out the right linens and draperies.
Location, location, location
Every color that you select; every accessory that you pick out and every fabric you buy should flatter your interior. For example, an all-white color palette might soothe your living room. You can top it with richly textured curtains and plush armchairs. However, an all-white nursery? Not such a good idea. Your kids need a lively, colorful and vibrant room, not a sanctuary.
Before picking up your interior designs and decorations, decide the functionality of each area of your house and who will use the area.

How much traffic will each room get in a day will also help you make better decisions. For instance, the kitchen and bathrooms are the most visited areas of a house. Attic, storage rooms and living rooms – not so much.
Once you figure this out, you can finalize the interior décor choices too.
Entertain in style
Some people prefer televisions in their living rooms and others in their bedrooms. If you plan to install the entertainment center in your living room, just a sofa and a couple of chairs won't cut it out. Add extra seating for both adults and children with futons, ottomans and several side tables. These will come in handy when you want to pass food and drinks around.
If you have limited space, you can go for foldable furniture pieces. A side table that doubles as a storage area is good for storing extra remotes, toys or coasters. Or a sofa-cum-bed which can be adjusted for a movie night with family is actually a neat idea.
Managing the heart of the house – the kitchen
In several homes, the kitchen doubles up as the homework space for kids or for gossip space for ladies during kitty parties. The kitchen, therefore, should be furnished very thoughtfully and meticulously.
The cabinet doors should be sturdy, easy to clean and installed well-within reaching range of the lady of the house.

A kitchen island is awesome for gatherings, snacks and comes in very handy during cooking. And including it in your architectural drafting plans is a nifty idea.

You can install several modular components so that everyday essentials such as tissue papers, cups, garbage bags and spoons are easy to grab.

Premium cutlery, utensils and glassware can proudly be shown off inside window racks with sliding glass doors.

If you plan to keep a wine cooler and a refrigerator inside your kitchen too, you can add a dash of style by placing woven baskets or a flower vase.
The need to have a multi-purpose room increases when there is no space for a dining room.
Add foldable chairs with your kitchen island for when you have guests coming over.

Install benches along the walls for creating extra sitting space.

Corner tables and desks also work well, if there is too little or nearly no space.

You can also hang some shelves above to create room below.
Make your bedroom your BEST-room
A rightly designed and decorated bedroom can make or break your mornings and nights. Any bedroom, no matter the size will be a sanctuary with the right design, function and facilities.
Do include a bathroom in your master bedroom plan.

Keep a reading chair, or a rocker or a sofa to relax while reading.

Ensure that there is both regular lighting and nightlight. There are several options in LED which provide an intimate ambiance.

A false ceiling is another great option. You can add LED components behind the false panel to add a regal air.
If you are fortunate to have a view of the outside of your bedroom, make sure to include a big, beautiful window, adorned by lovely curtains. The window will enhance the overall charm of your space.
Whether you are on your own or working with an interior designer for the first time, we hope these interior design tips helped you out. Before you begin, consider the following:
How much is your budget?
You cannot have a Disney set in the budget of Paranormal Activity. Be realistic about your budget and include shipping costs, installation costs and the fee of the interior decorator.
PRO TIP: Doing one room at a time is economical than finishing up the whole house at once!
How to buy?
That apothecary table at the flea market may seem like a bargain but will be no good in the long run. When it comes to big furnishing pieces such as dining tables, sofas and accessories, it is better to invest once in premium products rather than spending frequently on maintenance and repair.
PRO TIP: Buy better one time than buying cheap twice!
Are you ready for this?
Do your homework before you begin decorating or hire an interior designer. The more ideas you have, the better you can guide yourself or anyone else. Scrounge Pinterest for inspiration, look at color palettes in fashion magazines and speak to consultants. It will be worth it, we promise.
PRO TIP: It pays to be prepared when you decorate your home interiors!
Speak up
If you are working with a professional, communicate. When you don't like something, explain and when you do, appreciate it. Communication is essential if you want a job well done.
PRO TIP: Communication is key!
Do you have any other interior design tips? Share in comments below.
Maximum Value. Achieved.