Interior space planning is taking on a new stance altogether. Whether it is a home, office or commercial space – some degree of space planning is required. Professional advice enables you to make the maximum use of the available area. 
Why is interior space planning such a big deal today? It is obvious that everyone wants to use the space they have, in the best possible manner. Professional interior space planning enables you to get the most out of a room. 
Planning is an integral part of interior design. Space planning begins at the architectural level. If you want a room to be of a specific size it has to be built with those dimensions. To change the room size of an existing structure it would require structural modifications to the interiors. 
To quite a large extent, space planning constitutes designing the given area to meet the required specifications. Interior design and space planning go hand in hand. You cannot have one without the other. 
Why do you need interior space planning?
The importance of planning should not be undermined. Interior space planning is very critical for highly functional spaces. For example, your kitchen, bedroom, office workstation area, etc., are areas that have a lot of activity. These rooms have to be planned according to the functions they serve. A conference room or a guest bedroom, which is sparingly used, doesn't need much space planning. The focus is more on aesthetics rather than the functionality of the space. 
The functionality of the room defines its interior space design. Using the available space in an efficient manner is the main crux of interior planning. Interior space planning allows you to define a room according to its appropriate function. It also ensures that you make maximum use of the available area. Interior planning is the end of clutter, chaos, and confusion in a room. It helps to organize your room to serve its intended purpose.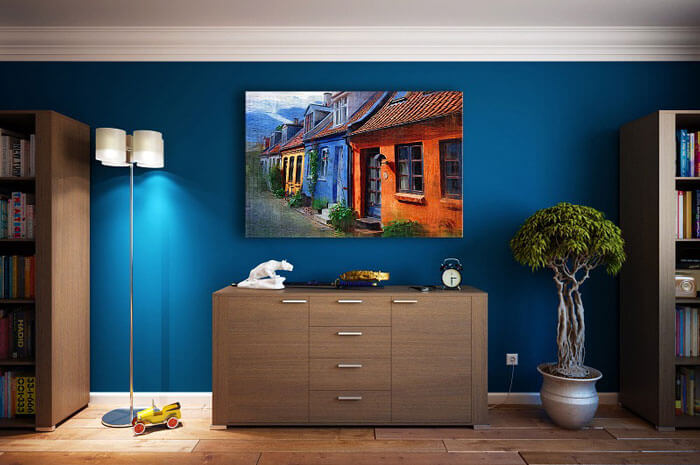 Key elements to keep in mind
There are a few space planning principles that help a room remain organized. It is worthwhile considering these key elements when planning the interior design of a room. 
Be practical: There should be ample room for movement. A room should have a clear passageway to access the main focal points. Furniture should be placed in a usable manner. Considering the practical aspects of the room is of utmost priority when planning space utilization. 
Room Functionality: Every room has a function. The interior space planning should be based keeping in mind the principle purpose of the room. The interior design of a room should suit its function.
Type of furniture: Your furniture and the interior décor of the room should correlate. If you are buying new furniture, take into consideration the size of the room and the available space. The color, design, and style of the furniture make a huge difference to the space in a room. 
Learn about our Product Modeling Services.
Lighting: Only interior designers know the true value of lighting and the huge effect it has on the interiors of a room. You cannot do without professional advice in this sphere. Lighting can make your room look large or small, cozy or impersonal. 
Balance: Irrespective of how attractive a room looks you need it to have an element of comfort as well. You need to strike a balance between style and comfort when planning the interiors of a room.
Visual appeal: While the functionality of a room is the basis for interior space planning, visual appeal is what we actually desire. The first thing that stands out is how the room looks. Visual appeal should be the foundation on which the interior planning rests.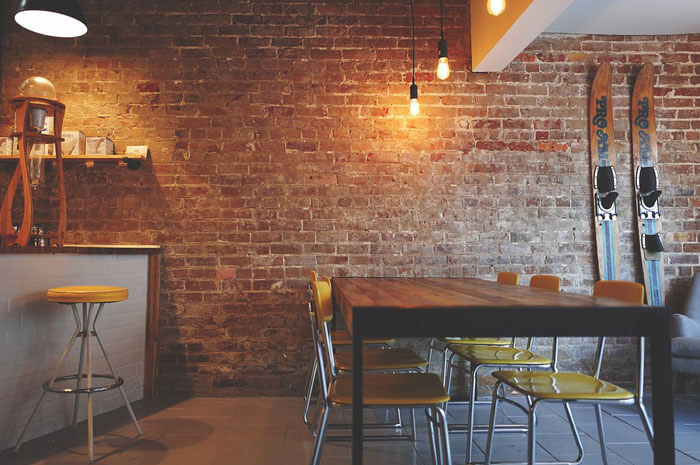 Interior space planning trends
While trends keep changing, the main focus of interior design is to make a person want to stay in the room. The level of comfort offered by the interior décor greatly influences the desire to stay or leave a room. 
Let's look at some of the most recent trends as well as future trends of interior space planning. 
Geometric patterns: Geometric patterns can be used in novel ways to create a modern, ethnic or classic décor. The shapes and patterns can be used from floor to ceiling. It can be combined in an artistic manner to enhance the interior space planning. Of late we can see geometric patterns being used on a larger scale.

Monochromatic: The first thought that comes to mind when we think of monochromatic is eerie and cold. With the right combinations, monochromatic can also exude warmth and comfort. It makes a small room look cozy with limited furniture. Monochromatic is the future trend for luxurious interior décor.

Natural Earth tones: The concept of 'going back to nature', is now picking up pace. The bright colors are a thing of the past. The future of space planning is interlaced with using natural earth tones and basic rustic furniture. The rooms are sparsely furnished, making it easy to plan the interiors.

Black and dark shades: Black in the kitchen is back. Dark shades do make a room look smaller, but that has changed with the latest styles in space planning.  You can have your room looking big and spacious with a perfect blend of the dark tones. The best part is that there is no compromise in the functionality of the space.
These are some of the latest trends in interior planning. To keep up with the newest interior planning concepts get in touch with BluEntCAD. 
Conclusion:
Maybe you have some ideas about what you want to do with space. Let's work together and see how we can incorporate these requirements into your interiors. The cost of space planning depends on the type of interior design you want. For great interiors, hire the best interior space designers. 
BluEntCAD is a 3D rendering company and specializes in interior rendering services. We have years of experience in field of architecture and design. Our team is highly qualified and experienced in a wide variety of skills. We can work out a cost effective solution which meets your budget, so get in touch.
Maximum Value. Achieved.