US +1(832) 476 8459
|
Canada +1(647) 478 5230
Technical Construction Drawings & Best Practices
/
/
Download Our Construction Drawings Sample
Download Our Construction Drawings Sample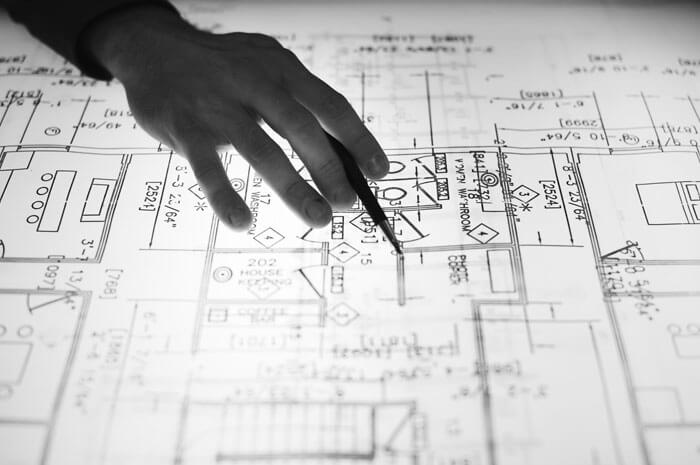 In today's Knowledge Series, we will discuss what exactly are technical construction drawings, how many different types are there and the best practices to create effective technical drawings.
What are Technical Drawings?
Technical drawings are also known as drafting or draughting. These are created to visualize a design project. The features and functions of a structure are explained through these drawings.
Technical Construction Drawings are significantly different from artistic drawings. Technical drawings convey just one specific meaning while artistic drawings can be interpreted in several ways.
Interestingly, most drawings for building design which are prepared during the construction and design phase can be considered technical drawings.
Click Here
Let's have a conversation!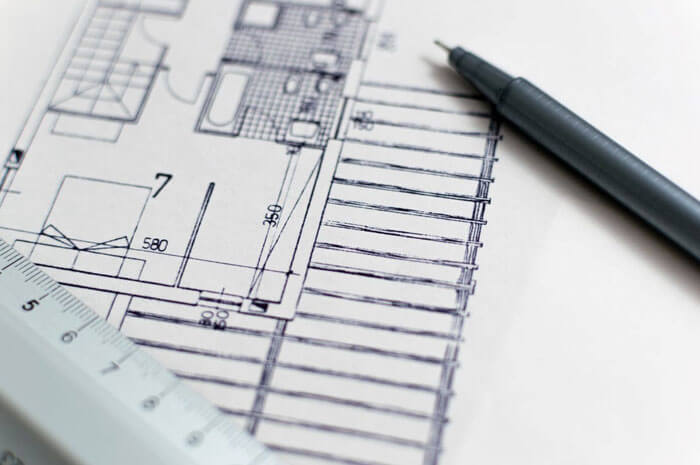 Technical drawing is most often the main form of communication between a designer and the client. These drawings are readily used by all stakeholders in the project including engineers, contractors, architects, landscape architects, plumbers and electricians for developing modular components.
Why Technical Drawings?
The technical drawings give you a clear picture of structures to be created, modules to be installed and components to be assembled.
You can edit, modify or transform these drawings on the spot.
The technical drawing basics are usually completed during the initial design development phase. As the project progresses, these drawings become more specific and detailed.
What kinds of documents are considered as Technical Drawings?
The following documents can be considered technical construction drawings:
Design intent drawings
Sketches
Working construction drawings
Installation drawings
General arrangement drawings
Component drawings
Record drawings
As-built drawings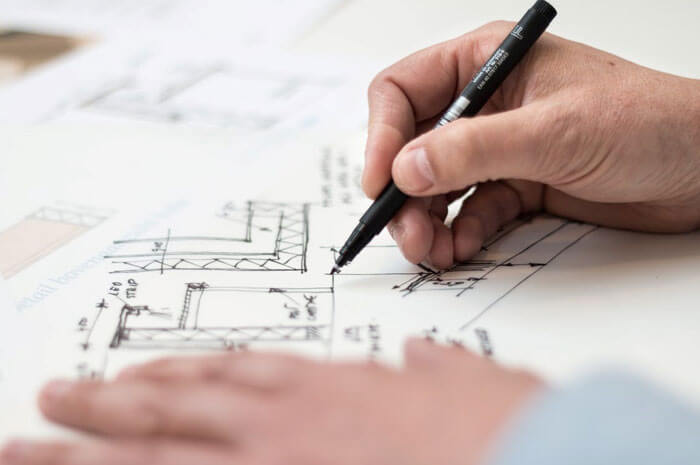 How do you create a technical construction document?
Technical drawings may comprise of orthogonal (two dimensional) plans, elevations and sections or may consist of exploded projections (three dimensional).
These can be drawn to scale manually or may be rendered using CAD. The latest practice is to create 3D representations of structures and components in the form of design intent. These then evolve into virtual construction models and finally transform to as-constructed models.
Technical drawings should not be confused with drawings prepared during the technical design stage!
These drawings are often prepared by specialist subcontractors and are designed post the preparation of detailed design; right before the actual construction begins.
Types of technical construction drawings
You can have two types of technical drawings – hand drawings and renderings.
Hand drawn technical drawings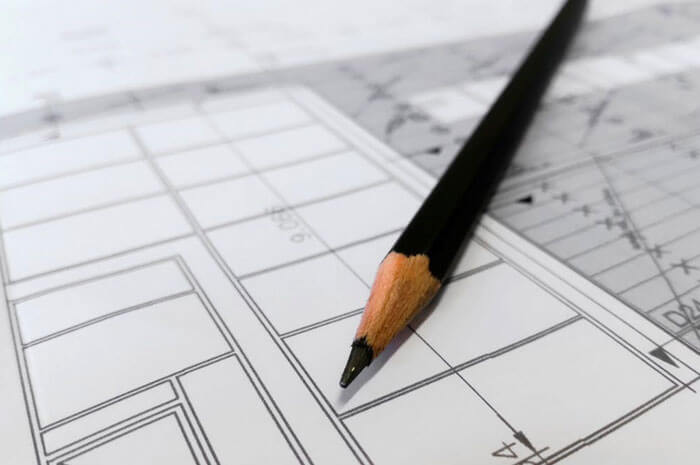 These drawings are created manually. Various aspects of a component such as orthographic drawings, dimensions and isometric drawing can be represented with the right hand drawn technical drawings.
Do not confuse the technical drawings with sketching. While sketching is a freehand illustrating, technical hand drawing is achieved with specialized drawing instruments. Sketching is often easy to edit on the spot while hand technical drawings done using instruments have far more precision and accuracy.
Rendering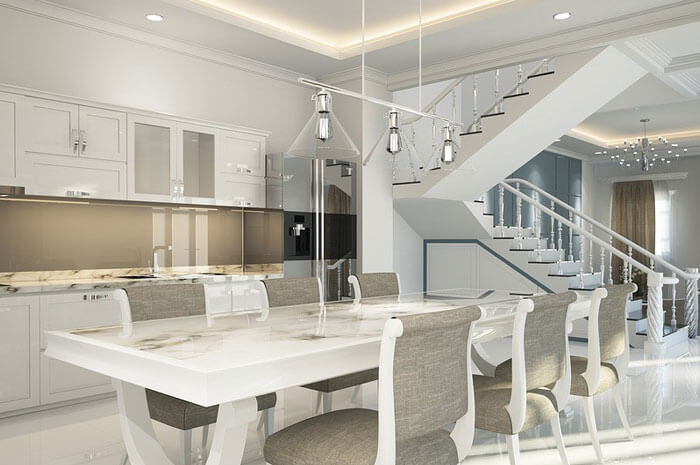 Rendering is the formal term for computerized technical drawings. The popularity of software such as AutoCAD, Revit and BIM has made 3D rendering an integral part of design development. Two-dimensional images can be easily converted to three-dimensional life-like drawings with rendering. Not only this, elements such as shadows, color and lamination can also be introduced to create more realistic images.
Hand drawn technical drawings or Rendering?
Both hand drawings and renderings are equally important for the design process. Hand drawn designs bring the initial project conceptualization to life. By transforming an idea into a 2D design, the doors to communication are opened between the client and the designer. These designs can be quickly amended to included changes and modifications. Once the 2D design is finalized, its life-like realistic projection can be created with the help of rendering.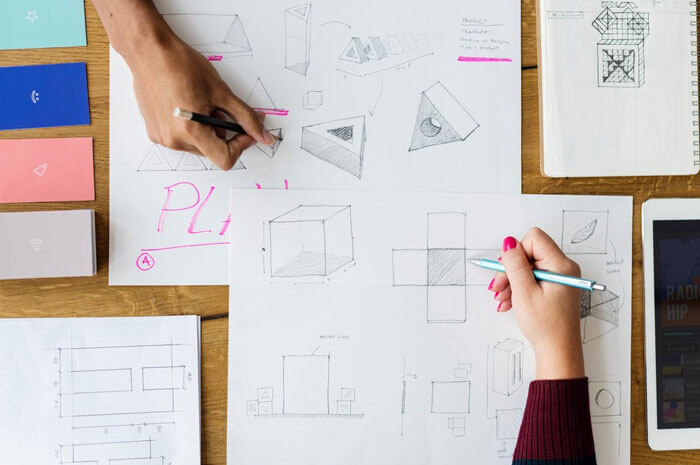 Technical Drawings Best Practices
You can get the most out of your technical drawings with these tips:
The scale of the drawings must reflect the detailing which is to be conveyed. Use graphical techniques such as varying thickness of lines and hatching to convey more information in minimum illustration.
Ensure best practices of documentation and annotation while creating technical drawings. This way, these will be easy to read afterwards and can be converted to renders quickly. Make extensive use of title blocks, notation, symbols and dimensions to keep your design consistent.
Keep the specification information separately to avoid duplication and contradiction.
Do not forget the supplier and part number on the drawing wherever hardware installation is required.
The best way to get the right technical drawings is to hire a design and drafting company such as BluEntCAD. We have a team of over 30+ experts who specialize in creating technical drawings. Whatever your requirements are, you can be assured of services the best in the industry. Ask for a recommendation today.
Maximum Value. Achieved.
Enquiry
We are happy to assist you in any way we can.