Being the author of the famous book, Biomimicry: Innovation inspired by Nature, Janine in 1998, co-founded the world's first bio-inspired consultancy, Biomimicry 3.8, formerly known as the Biomimicry Guild.
The first ever nature inspired functional forms to answer a structural problem can be seen in the Sagrada Familia Church designed in 1882 by Antoni Gaudi. He used columns that modelled the branching canopies of trees to solve statics problems in supporting the vault. Later, organic architecture of the modern era can be said as the advent of biomimicry in architecture, though not literally. Architect Frank Lloyd Wright's buildings like Falling Waters (integrated with nature), Guggenheim Museum (nautilus shell) and Johnson Wax building (supportive lily – pad columns) are the famous prototypes of organic architecture.
Until the end of 20th century, the idea of organic architecture sought to incorporate architecture into nature in contrast with the concept of biomimetics, that seeks to incorporate nature into architecture. Biomimetics has aged backwards. Born as an ordinary design technology, biomimicry is evolving with introduction of brand-new innovations and an unambiguous necessity of existence of human kind. This is the curious case of biomimicry.
Form to Function
In our times, biomimicry is perceived as a relatively new principle, but streaks of this thought keep emerging in construction industry and technology. Milwaukee Art Museum as designed by architect Santiago Calatrava has an eye – catching feature which is evocative of great white wings. It is called the Burke Brise Soleil which is a functional (performs both opening and closing mechanism) 90 tons screen. While the mechanism is rhythmic and graceful, it simultaneously performs the function of protection. Another specimen that has used nature to inspire its design solutions is the Beijing Olympic Stadium designed by architects Herzon and De Meuron. As its nick name is inspired by a bird's nest, it rests as a giant upturned nest like habitat. Its façade is in filled with ETFE panels that tends to provide acoustic insulation while it filters sunlight that feeds the inhouse natural grass filed. Natural ventilation of the building is maintained by the traditional practice of providing openings in the façade.
Biomimicry has acted as a symbol of harmony and energy efficiency as in the case of The Gherkin at London, designed by Norman Foster. It was formerly interpreted as a metaphor of military projectile as a response to the explosion of Baltic Exchange of London. However, it was a mimic of Venus flower basket, a sea sponge. Its exoskeleton, fibrous lattice work and round shape has inspired the building's façade, structure and ventilation system.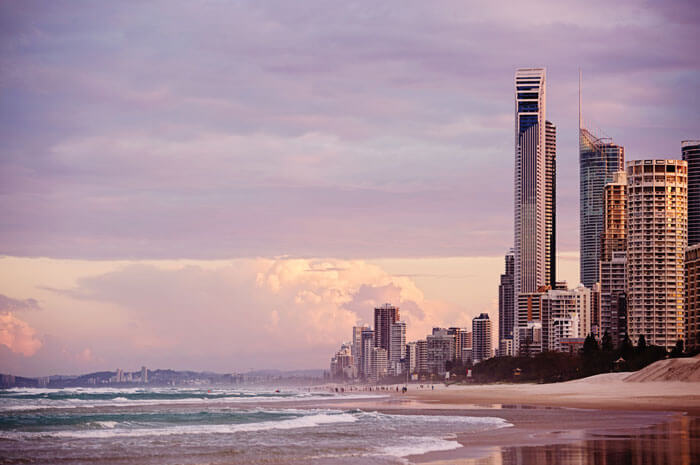 Milwaukee Art Museum, Milwaukee, Wisconsin(top): opened Burke Brise soleil

Beijing National Stadium, (Bird's Nest), Beijing, China (bottom): the red seating concrete bowl protected in a steel frame

30 St Mary Axe (The Gherkin), London, UK (right): represents the shape and lattice structure of a Venus flower basket (a sea sponge), to do in air what the sponge does in water.
Function to Sustainable Construction
The trending sustainable architecture practices use natural systems as a research tool to find ways for a greener Earth. Nature is intended to create, run and degrade its own constituents. A combination of biological processes and technology to reproduce natural design for our living spaces is the core idea of biomimicry. Therefore, discovering its potential is essential.
The East gate Centre in Harare, Zimbabwe is a commercial complex designed by Ar. Mick Pearce has used design methods inspired by self-cooling mounds of termites constructed in indigenous Zimbabwean masonry. Introduction of Green Building Council, LEED certification trends, and the Green Building Movement are all implementation examples of a credible enthusiasm within the leadership. Until now, bespoke qualities of bio mimicry could only be seen at micro levels in architecture. Latest innovations and technology such as parametric, digitization and advanced media practices have made biomimicry possible to a large extent.
Lessons from Nature
The saying, "beauty lies in the eyes of the beholder" is a cliché. If this declaration is true at all, then this means that beauty lies not just in the eyes of any beholder but only with personage skilled to identify, perceive, interpret and understand it.
While architects think in terms of form and aesthetics, Nature is candid, raw and flawless. It does not worry about beauty because its nature is to be beautiful. Perhaps, one should allow the instinct to guide the intellect, rather than the other way around.
Moreover, an ethical building design is the need of the hour. Practices adopted must be focused on resilience, regeneration and neutrality. Let ethics be the new aesthetics.
Biomimicry in architecture can be achieved by scaling multi – disciplinary collaboration. Scientists, architects, engineers and entrepreneurs will have to work together to break technology barriers. Hybrid fields such as biomimicry are to be viewed as a comprehensive and holistic manner functioning system for buildings.
Natural organisms are master engineers. Look closer, they might have solutions for many man-made problems.