Communicate and Collaborate Design-Critical Information
BluEntCAD's Building Information Modeling (BIM) services simplify the creation of models that serve as virtual representations of construction processes by matching each step with a frame-by-frame representation.
BIM facilitates the smooth transfer of information between architects, engineers, and others involved in the design and execution process. Architects can efficiently create, collaborate and share information within the design, engineering and construction industry through digital presentations of the design and building process.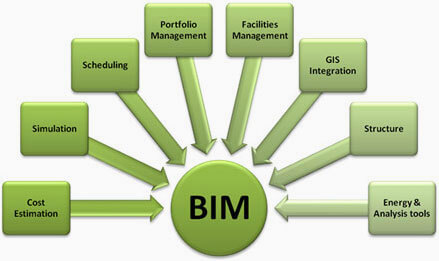 Thanks to our expertise in software such as Autodesk Revit and Chief Architect, BluEntCAD creates integrated 3D-2D models so that architects, designers and other design professionals are rewarded with a faster, interoperable and enriched design process. Our BIM modeling services ensure that quality is standardized and streamlined, and that risks, conflicts and errors are easily detected and removed.
BluEntCAD's expertise in BIM and architectural outsourcing has enabled us to maintain competitive standards in the knowledge process outsourcing industry. Forget your worries of training, staffing and recruiting, because our technically proficient and qualified team is at your service any time your requirement arises.
We have been providing design support solutions to architects, interiors designers, builders and manufacturers around the world for over a decade. With experience and expertise, we have seamlessly integrated new processes and technologies into our work with ease.
BIM outsourcing services from BluEntCAD supply you with critical information and competitive advantages by providing integrated, reliable and coordinated information regarding design scope, scheduling and cost.
With BIM technology the power, efficiency, and effectiveness of IT can be harnessed in a value-added and powerful way. Tasks such as coordination, drafting, documentation, and scheduling are automated so that drawings representing a project are automatically modified.
If you have any queries, please contact us!