US +1(832) 476 8459
|
Canada +1(647) 478 5230
3D rendering company: What value does it bring to your project?
/
/
/
Download Our 3D Rendering Sample
Download Our 3D Rendering Sample
There are so many 3D rendering service providers around. What distinguishes the top 3d rendering companies from run-of-the-mill? Well, for starters, they take the old-fashioned pen and paper drawings to the next level – where they help architects and designers transform their ideas and designs to life-like visuals.
3D rendering services can be leveraged by the architects to give shape to their ideas for attracting potential investors, and by designers to illustrate their project vision to tentative buyers – justifying project costs and closing in sales quickly.
A professional 3D rendering company has several tools at its disposal to transform any idea into a luxurious, ready-to-move space. And what tools are these? Let's explore together:
Tool 1: Creating photorealistic spaces and components
Remember the famous story of how an artist drew the picture of a boy selling fruits that was so life-like, the birds tried to peck at it? What if we told you that you can achieve the same level of detailing and intricacy in your next client presentation?
No, we're not bluffing.
It's totally possible.
But only when you work with the right architectural visualization company. You could be the greatest architect who has ever walked this earth, but can you relay your vision to the stakeholder with just blueprints and sketches? How will you demonstrate the quality of the materials, texture, and fixtures with just samples?
Investors and clients want something concrete than just rolls of paper where they have to imagine things – your goal should be to imprint a clear a model that sways their buying and investing decision.
For tasks like these, you hire a 3D rendering company with access to powerful CGI tools. These tools can create beautiful simulations of materials, textures, colors, layouts, and furnishing.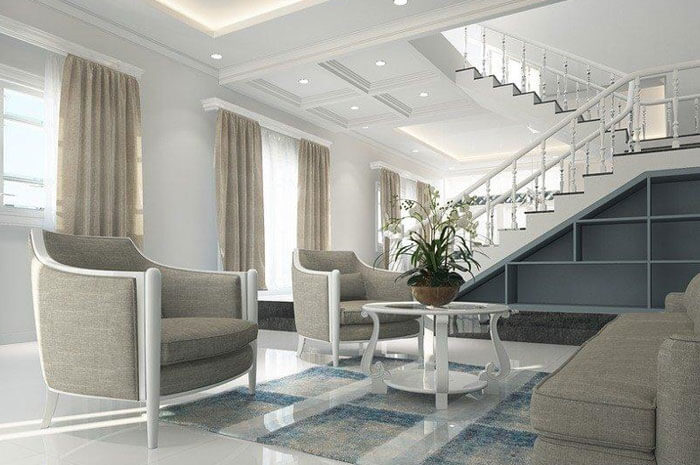 A modern façade that adds a sophisticated air to your property? How about marble floors? Maybe rich oaks and cherry pines for the cabinets? Plush sofas and armchairs that almost make you feel at home? 3D product rendering can do all this, and more!
Tool 2: Creating complementing lifestyle elements
Anyone who has tried to decorate their house knows how important décor is. It establishes the ambiance of a space.
If you want to justify the cost of your budget, these details should be luxurious and must be carefully planned to bring out the best out of every facet that you envision. What kind of elements are used, their placing, and the visual effect they induce – these define if the décor is exquisite.
But the real question is, do you have the budget to create multiple décor details and take photographs?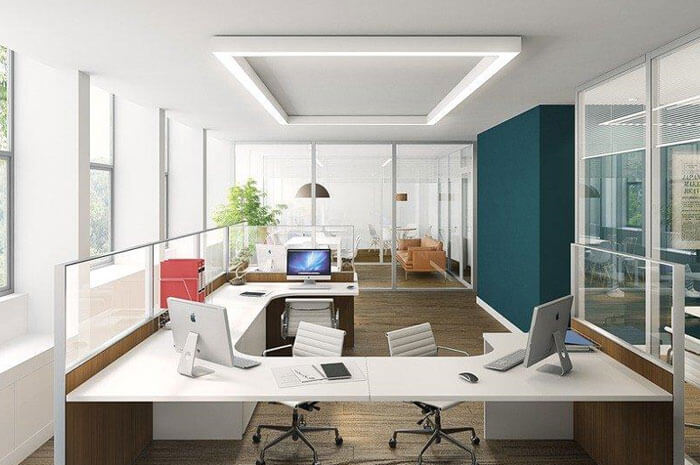 A 3D rendering company can create such layouts in just a fraction of your budget. Using 3D model rendering from the CGI software's in-built library, expert renderers can visualize anything – from a screw to a skyscraper. There are several décor items available that can be added until you find your dream décor.
Tool 3: Adding stunning lighting effects
The next tool that the top rendering companies have up their belt is layered lighting. Lighting may not seem to affect a property's value, but it can make or break any image.
Layered lighting isn't just electrical fixtures, but also includes other types of light – sunlight, natural light, candles, lanterns, etc. Adding layers improves the look and feel of any dwelling drastically and goes a long way in justifying the project expenses to clients and investors alike.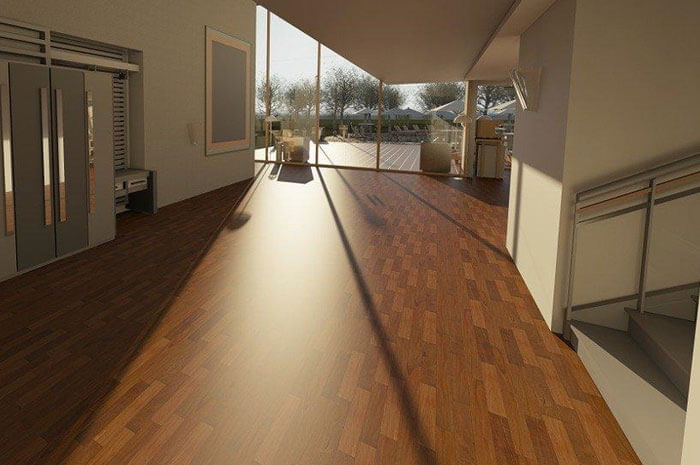 Using specialized software that simulates any kind of lighting effects, light sources, shadows, and reflections is a child's play for a 3D architectural visualization studio. The resulting images are breathtaking. We dare you to distinguish them from professional photoshoots!
Tool 4: Adding multiple perspectives
This one is the trump card. The purpose of multiple point of views is to sweep your viewers off their feet. Any space can be designed perfectly, but offering limited views of the space doesn't offer the full picture.
Showcasing the interior and exterior views of the property from any angle helps viewers visualize how the project will appear post-construction, in all its glory with every intricate detail visible – and this is another feat that an awesome 3D rendering company can achieve without a worry.
You can request as many iterations of a space as you want, fully rendered with close-ups, bird's eye views, wide shots – anything you want. You can even take this a notch above by converting these images into an immersive animation walkthrough experience.
Tool 5: Creating spaces with a lived-in look
Most buyers recognize the luxury décor and fancy façade, but they struggle to visualize movement and dwelling in. Enter the people!
Want a family of four living in your 2-bedroom apartment? Done. Does your client have their parents living with them? You can give them the additional room in your 3-bedroom house. Are they expecting a baby? Gift them a baby's nursery in their new home!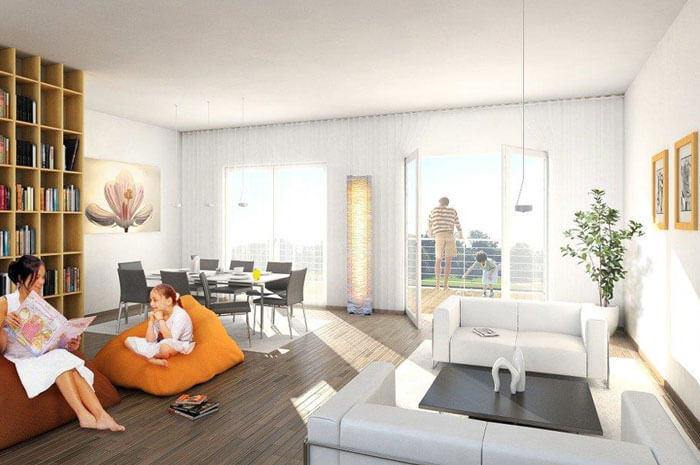 Adding people in and around your property exudes a lived-in feeling to any visualization. It appeals to the father, mother, daughter, or son in your client. They can imagine their families having a good time at this luxury location or their happy employees, and cannot wait to experience it in reality.
A professional 3D rendering company has a big asset library with an assortment of 3D humans. Artists can play around with these figures to create a more immersive experience – adding blur effect or even adding shots of real people through Chroma key templates.
3D rendering services are a life-saver, don't you agree? You can create luxurious lifestyles, put up stylish décor, showcase top-quality materials, incorporate multi-layered lighting, and add people enjoying the good life. Rest assured, the presentation will receive a go-ahead from your investors and your clients will make an offer.
Did you like what rendering can do for your next project? Get in touch with BluEntCAD, one of world's top rendering companies and request 3D rendering services and 3D animation walkthroughs. Our experts can help your idea look like a million bucks.
Maximum Value. Achieved.
Subscription
Help?