3D walkthrough and 3D animation are so similar that it's natural to assume that they both mean the same thing. In fact, the key difference between both these processes is the purpose that they serve. While the walkthrough has found a prominent place in the AEC industry, the animation is an enabler. 
What is 3D walkthrough?
Imagine looking through a camera lens and walking through a building, observing various things that catch your eye. 3D or architectural walkthrough is pretty similar to doing this, only sometimes, the structure that you want to see might be under construction.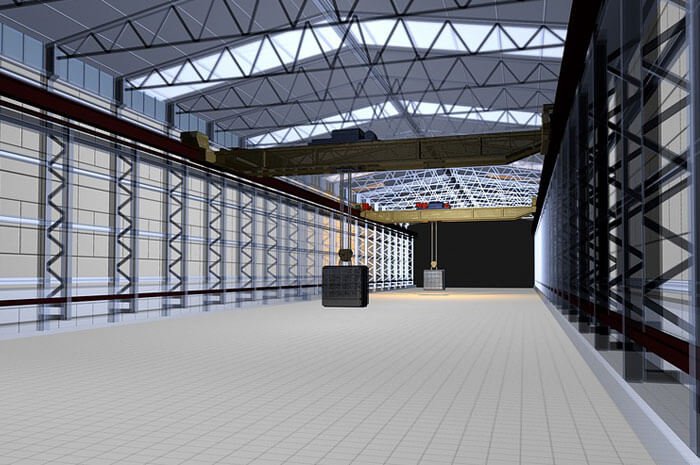 Yes, that's right. Walkthrough animation gained popularity when it became a valuable marketing aid to real-estate contractors and 3D rendering companies. In fact, 3D architectural walkthrough services are among the highest-grossing services requested by investors, residents, and lessee.
The USP of a walkthrough is that it looks real and projects a clear image of what the completed building and its interiors will look like. You can take a virtual tour, travel through corridors, and explore different rooms inside the building. Some advanced animations also show you the setting of your building around the site, ongoing traffic, public, shopping malls, hospitals, and recreational grounds. Another example of walkthrough is the virtual tour of museums that is available over the internet.
What is 3D Animation?
The word animation refers to the state of liveliness and is associated with movement. Basically, it is generating three-dimensional moving images on a digital platform. Objects come to life in 3D animation with individual movement. Cartoons are a great example of 3D animation.
Differences: 3D walkthrough vs animation
In 3D animation, individual objects move, whereas in a walkthrough, the objects are still and only the camera moves.
The settings and objects in a 3D walkthrough remain stationary. The perspectives and viewing angles can be changed to examine the object better, but there is no movement involved. 3D animation, on the other hand, involves moving the objects even if it's just rotating them or changing their position.
Learn more about 3D Interior Rendering
3D walkthrough is popularly used in architecture to give clients a better overview of what they can expect from the final structure in terms of appearance, facilities, and amenities. The interiors are inanimate, and as such there is no objects moving. A 3D walkthrough can also be shown to prospective investors to analyse where their investment will go and can instantly decide if it the proposal is worth it.
Similarities between a walkthrough and animation
Walkthrough and animation have a lot in common as well.
Both processes represent a virtual reality over a digital interface.

Both processes use effects such as lighting, gradients, and drop shadows to generate lifelike characters and atmosphere. Highlighting is an important effect that gives a 2D image a life-like or 3D appearance.

In both walkthroughs as well as animation, you feel like walking in a virtual world where you can view stationary objects from different angles for a photorealistic feel of the environment being projected.
3D animation and 3D architectural walkthrough services – What to choose and how?
It can be tricky to decide what photorealistic rendering service your project needs. When you compare 3D walkthrough vs animation, the answer isn't obvious. So, try looking at it objectively. When your vision is clear, choosing a service is easier.
You can also integrate both these services with the right guidance from a 3D rendering company such as BluEntCAD. Our team of expert designers and drafters ensures that you get beautiful and mesmerizing architectural walkthroughs for your next project. Request a demo today!
Recommended Reads
Maximum Value. Achieved.