Stacks of files, papers and sticky notes  – this is the view inside nearly every construction company's office. Unfortunately, the importance of paperwork is undeniable. Enter architectural working drawings to make your life both easier and more organized. 
Introduction
Many disputes and claims have been clarified and settled thanks to design documentation. 
Such documentation records specific features and details, such as doorways, vents, mortar application, hearths, and so on. This is done through detail drawings or scaled digital photos of the walls. Such records help us determine the method of original construction and any changes that occurred later.
Architectural working drawings have existed as long as construction itself. However, construction documentation sets were sporadic until the industrial manufacture of paper in the 19th century.
Prior to this, people wrote on papyrus, clay tablets, vellum and parchment. (Paper was "officially" invented in 105 AD in China by Ts'ai Lun, though in 2006 a fragment of paper was found from 200 BC in the Gansu Province.)
Information that was contained in these ancient media could also be spotty due to deliberate attempts to keep trade secrets.
Early wood-based paper in the late 18th and 19th centuries tended to deteriorate with time – you may have noticed yourself the relatively poor condition of such books. This was largely due to the paper's acid nature.
Less expensive acid-free paper became available in the second half of the 20th century. However, paper that hasn't been de-acidified is still cheaper, and is still used for newspapers and mass-market paperbacks, as well as in developing countries.
Modern-day Architectural Documentation Sets on Paper
The rigorous and inclusive architectural documentation process that we follow today had its origins in the 20th century. (If you want more details on the phases of construction documentation, go here.)
Construction reports appeared around the middle of the century. Safety briefings were not included until 1971. As time passed, documentation increased and expanded.
Because of growing demands of client (and to make things simpler for the contractor), documents began to be produced with a certain method and format across the industry.
What began as building drawings on tablets transformed into files and papers splayed over office desks and sitting in cabinets.
There was a drawback, though. Paper does not hold up as well as clay and mud tablets. Flooding, fire and insects are other threats that put these precious documents in danger.
Recommended Reading: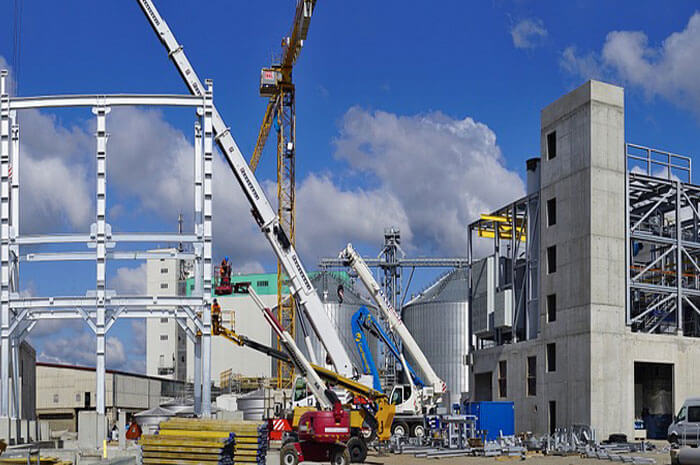 The 21st Century – The Age of Computers
By the start of the 21st century, builders and contractors all over the world had started feeling the need for less but effective paperwork.
Enter computers. Some experts in the construction industry saw a wonderful opportunity to overcome the limitations of paper for architectural working drawings.
The end of the 1970s saw the growth of business-oriented software. This had its merits and demerits.
While digital documenting was faster, more legible and allowed integration of multiple documents, the software was slow to operate, difficult to learn and limited to office usage.
The Advent of Ultra-Fast Microprocessors and High-End Graphic Cards
Today, software are task-specific and not dependent on office use. They accomplish tasks in record time, and data retrieval is a walk in the park.
With tablets and smartphones, plus high-speed Internet, people can view architectural drawings and related documents wherever they are.
Construction Software and Job Data: Doing Hard Work, the Smart Way
From beginning to end, mobile devices have simplified the construction process. This ranges from bidding on contracts to interacting with teams to tracking deliveries to being aware of changes in the building drawing sets.
BluEnt's SVP, Mr. Sajeel Khanna, observes:
"Technology has touched so many aspects of our lives, from medicine to education. The construction industry, although a late bloomer, has finally opened its arms to embrace the welcome changes.
"Smartphones, 2D & 3D modeling, which will soon convert to 5D, intelligent artificial assistants and the ability to store high volumes of data – there are harbingers of good times ahead for the construction industry."
Conclusion
We hope you found this article enlightening!
And if you're inspired to grow your business with architectural documentation, lucky you, BluEntCAD is just a click away. 
Having worked with over 200 clients for 10,000 projects, we strive to deliver the best construction drawings services in the least possible time.
We automate, organize and streamline the construction documentation process for real estate developers, homebuilders, architectural or engineering companies, and custom home designers.
We use the latest versions of Revit, Chief Architect and AutoCAD for all our CAD detailing, drafting and modeling, so that you get the best results.
Our documents focus on architectural and joinery details. We offer cover sheets, floor plans, electrical layout, floor plans and elevations, structural sheets and architectural details.
Ready for construction documentation services that will streamline your project? Contact us now!
Maximum Value. Achieved.