MEP components are the stepping stones to a successful construction project, and MEP shop drawings help you design these components accurately. In today's article, you'll discover the benefits of shop drawings for MEP.
MEP – A brief introduction
MEP stands for Mechanical, Electrical and Plumbing. Whether commercial or residential, MEP components are vital in every project.
Think of MEP as the backbone of a building. Without the right mechanical support, the building will have improper heating and ventilation, faulty air conditioning, and unstable escalators. Furthermore, lack of electrical and plumbing facilities will render your structure uninhabitable.
The market for MEP is expected to grow at a CAGR of 16% between 2020 and 2024 in North America alone – by 37.39 billion USD. By size, the segments go in descending order from commercial, governmental and residential, with the US in the lead by location, followed by Canada.
MEP systems are designed by specialized consultants and contractors and planned during the design stage through MEP drawings.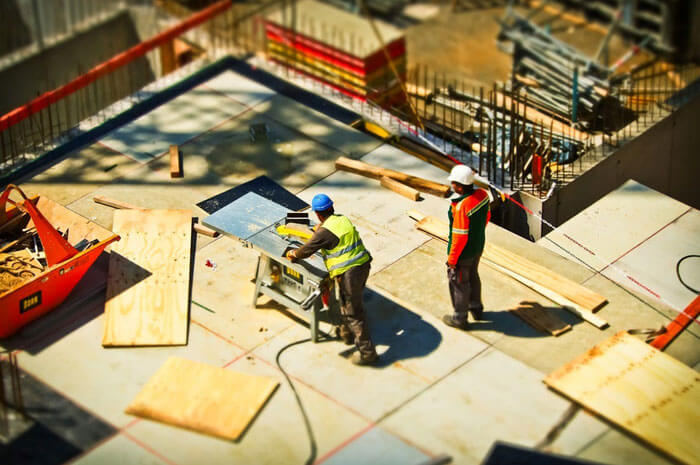 So, what is a MEP shop drawing?
MEP shop drawings are created by combining the architectural, structural, and civil shop drawings for a project.
They facilitate fabrication, manufacturing, installation, assembly, and maintenance of the mechanical, electrical and sanitation components inside a building.
MEP shop drawings add solidarity to architectural construction document sets. Contractors and engineers can refer to these drawing sets to get precise specifications and identify faults before the construction begins, thus saving time, money, and labor costs.
Every building has a unique MEP drawing set, generated after a careful evaluation of the building design documents by shop drawing services experts.
Let's examine the three components of MEP:
Mechanical shop drawings demarcate heating vents and air conditioning systems, and determine their placement.

The HVAC (Heating, Ventilation and Air Conditioning) shop drawings are part of the mechanical shop drawings. They represent enhanced specifications for installing and fabricating ducts, custom piping connections, and air-handling units.

The mechanical shop drawings represent transportation systems such as lifts and escalators, infrastructural elements, and at times industrial machine components.

The electrical systems inside a building include power supply and distribution, control systems, access and security systems, information and communication systems, and interior and exterior lighting.

Most shop drawings consist of an overlap of electrical and mechanical components. With the help of detailed electrical shop drawings, contractors assess the exact layout of electrical units to install mechanical units smoothly.

As the name suggests, plumbing shop drawings represent the plumbing elements inside a building, such as piping systems, drainage, garbage disposals, and waste carriers.

They also indicate fluid and air transport for heating and cooling, potable and non-potable water supply, fuel gas piping, and waste removal.

The right MEP drawings are high quality, ensure consistency within the component dimensions and possess the ability to identify and address potential flaws.

Which brings us to our next segment.
Benefits of MEP Shop Drawings
Accurate representation of design and assembly instructions

MEP shop drawings have a scaled outline of the final assembly of a product with its accessories, dimensions, weight, and cable and/or piping connections.

It is because of this comprehensive detailing that fabricators and contractors have a clear picture of what to build or supply.

Additionally, if the project requires using the same component multiple times, then the same MEP shop drawings can be referred to repeatedly for instructions on manufacturing processes.

This is a standard practice in large-scale residential, corporate, and commercial contracts.

Built-in documentation for quick reference

Let's say that a HVAC pipeline is faulty. Your contractor can refer to his mechanical drawings plan and pinpoint the exact location to begin repairing. In short, your shop drawings solve problems that arise during construction.

Most licensing authorities also require MEP shop drawing plans to grant permits and licenses for undertaking a new construction project – all the more reason why you should hire experts to create your own set.

Even in cases where a component is delivered in damaged condition or goes missing, your contractor can go back to the original drawing sets and order a substitute.

Accurate cost estimation

Nothing irks clients more than bills that are nowhere near the estimated expense. Ironically, in any construction project, it's often the budget that goes haywire.

A little up and down is usually ignored, even encouraged, but drastic increase in expenses is frowned upon. It is crucial to keep a tab on costs in the manufacturing business – especially for the MEP components.

It is prudent to accurately determine beforehand the cost of components, type of material, and subsequent assembly and installation. This will prevent both waste and overstocking.

If your MEP designs are in place, you will bypass ordering incorrect products and wasting them during manufacturing, reassembling, and reinstallation.

Uniformity across products

With MEP shop drawings, you can standardize your processes and ensure that your products adhere to the industry standards – increasing your odds of obtaining license and construction permits.

If you're not sure about which standards to follow, you can ask professionals to design MEP drawings that conform to the AEC industry standards.

Ease of access and training

Modern-day technology has given a lot of freedom to its users. Everyone owns a cell phone and tablet. Communication has become seamless, giving way to collaborative working.

The AEC industry has not been left untouched by technical advancements. High-speed networks have shrunk the industry considerably – your MEP shop drawings are just a tap away on your contractor's, fabricator's, and supplier's mobile, for ready-reference.

You can share your MEP sets with interns in your organization.

Such a setup is beneficial for hands-on training sessions for students, amateur hobbyists, DIY aficionados, and young graduates ready to dive into the AEC industry.

Brand building and promotion through MEP drawings

The obvious needs no evidence!

Your precise shop drawings speak for themselves and when they do, your brand value escalates. Just add the logo of your company to your documents and see your business flourish.

Good drawings lead to great construction, and great construction equals brand building!
So, what does this mean? Are you ready to take the plunge?
If you think that your project needs shop drawings for MEP, then we recommend hiring a reliable shop drawing services provider like BluEntCAD.
We have over 30 expert designers, architects, and drafters whose extensive experience of over two decades will bring a rich and versatile experience to your next project.
We work for our clients 'round the clock. Contact us now for a free consultation with our team.
Maximum Value. Achieved.