US +1(832) 476 8459
|
Canada +1(647) 478 5230
What are the benefits of MEP Shop Drawings?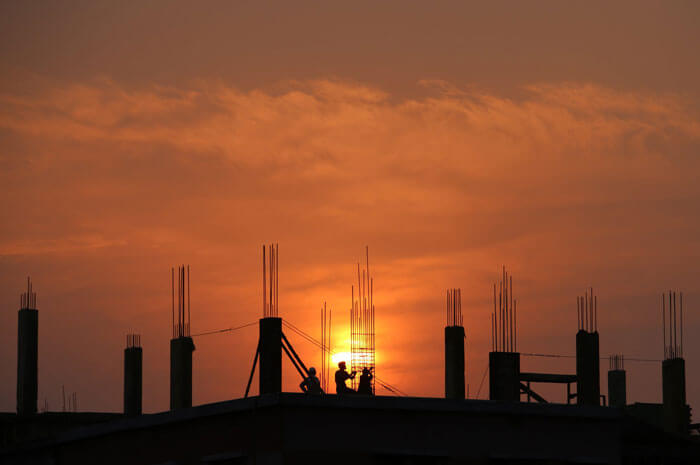 MEP components are the stepping stones to your construction project and MEP shop drawings help you build the right components. In today's article, we will discuss why you need shop drawings for MEP and what their benefits are.
MEP – A brief introduction
MEP stands for Mechanical, Electrical and Plumbing. Whether it's a commercial property or a residential construction project, MEP components are vital to any structure. Think of MEP as the backbone of a building. Without the right mechanical components, your property will not have proper heating ventilation, air conditioning, escalators and lack of electrical and plumbing facilities will render your structure uninhabitable. MEP systems are typically designed by specialized consultants and contractors and they are created typically in the design stage with the help of MEP drawings.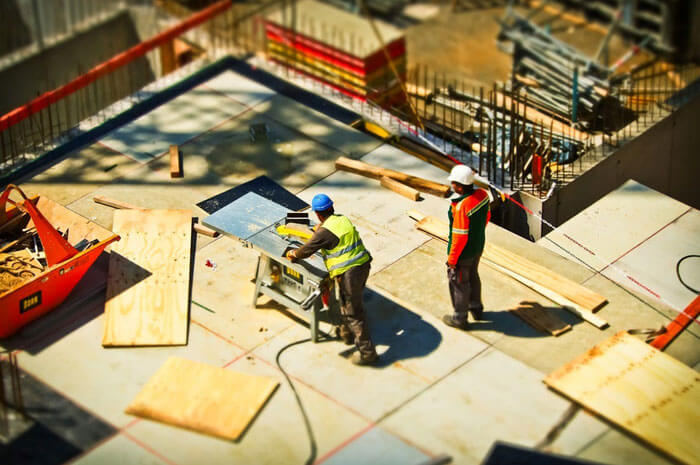 So what is MEP shop drawing?
MEP shop drawings are created by combining the architectural, structural and civil shop drawings and they facilitate the fabrication, manufacturing, installation, assembly and maintenance of the mechanical, electrical and plumbing components of a building.
MEP shop drawings add solidarity to architectural construction document sets. These drawing sets reduce the time of contractors and engineers by providing the right specifications and identifying faults even before the actual construction begins.
Every building has a unique MEP drawing set. They are created after a careful evaluation of the building design documents by shop drawing services experts.
Mechanical Shop Drawing

Mechanical shop drawings show heating ventilation, air conditioning systems and their placement. The HVAC shop drawings (Heating, Ventilation and Air Conditioning) are part of mechanical shop drawings and they represent the enhanced level of specifications for installing and fabricating requirements such as ductwork, custom piping connections and air-handling units.

Sometimes, the mechanical shop drawings also represent transportation systems such as lifts and escalators, infrastructural elements and industrial machine components.

Electrical Shop Drawings

The electrical systems inside a building include power supply and distribution, control systems, access and security systems, information and communication systems and interior and exterior lighting. Most shop drawings have an overlap of the electrical and mechanical components. With the help of electrical shop drawings, contractors will be able to assess the exact layout of electrical units so that the mechanical units can be installed smoothly.

Plumbing Shop Drawings

As the name suggests, the plumbing shop drawings represent the entire plumbing system elements of a building. Typical plumbing systems include piping systems, drainage, waste carriers and are used for heating and cooling, water supply for drinking and non-drinking purposes, fuel gas piping and waste removal.

The right MEP drawings have the assurance of high quality, consistency within the component dimensions and ability to address future flaws.
Click Here
Let's have a conversation!
Benefits of MEP Shop Drawings
You can represent design and assembly instructions clearly

MEP shop drawings show a scaled outline of the final assembly of a product or a component with the kind of supporting materials that will be used, component dimensions, component weight and its cable and/or piping connections, hence the fabricators and contractors have a clear picture of what exactly will they build or supply.

Additionally, if the project requires multiple uses of the same component, then the same MEP shop drawings can be used as ready-referral for instructions and manufacturing processes. This is especially beneficial for large scale contracts of housing societies, corporate parks and factories in the industrial area.

Built-in Documentation for quick reference

Let's say that a particular HVAC pipeline is faulty. Your contractor can refer to his mechanical drawings plan and pinpoint the exact cause of the defect.

Your shop drawings for MEP will act as a pathway to solutions which may appear later during construction. This documentation can also be used to apply for licenses with the planning authority when undertaking a new construction project.

Even in cases where a part goes missing, your contractor can refer to the original drawing sets and search for the missing components.

On point Cost estimation

Nothing irks prospective clients than bills that cost more than the estimated expense. Ironically, in any construction project, it's always the budget that goes haywire! Get in touch with our experts to know more about MEP Shop DrawingsE-mail: cad@bluentcad.com
US: +1 (832) 476 8459
Canada: +1 (647) 478 5230
Query: Work with experts

A little here and there is allowed, encourage even but drastic changes in the costs is frowned upon. Costs are crucial in the manufacturing business and should be tended to carefully. Especially for the MEP components, it becomes all the more prudent to accurately determine beforehand – the cost of components, material type being ordered and their subsequent assembly and installation. This will not only prevent waste of time but overstocking as well.

If your MEP designs are in place, you can avoid ordering incorrect products, wrong sizes and wastage during manufacturing, reassembling and reinstallation.

Uniformity across Products

With MEP shop drawings, you can standardize your processes and ensure that the products meet the industry standards. This will help you obtain licensing and permits easily. Even better, you can ask professionals to design MEP drawings for you. They will adhere to the AEC industry standards which your contractors and fabricators will follow.

Ease of Access and Training

Modern day technology has given a lot of freedom to its users. Everyone owns a cell phone and tablets. Communication has been better and so has been the collaborative working. The AEC industry has not been left untouched by the bounties of technical advancements and high-speed networks have brought teams all across the globe on the same page. You can share documents with a simple touch and mark progress updates which can be accessed by everyone on your team.

Your MEP shop drawings can just be a tap away on your contractor's or fabricator's mobile, ready to be referred to when required. You can also share these with young graduates who may have recently joined your organization. These drawings are perfect for hands-on training sessions for students, amateur hobbyists, DIY aficionados and fresh graduates ready to dive deep into the industry and its working.

Brand building and promotion through MEP drawings

The obvious needs no evidence!

Your precise shop drawings will speak for themselves and when they do; your brand value will escalate. Make sure to include the logo of your company or property in your documents and you're set. Good drawings mean a great construction and great construction equals brand building!
So, what does all of this mean? Are you ready to take the plunge?
If you think that your project needs shop drawings for MEP, then we recommend hiring a shop drawing services provider like BluEntCAD. We have over 30 expert designers, architects and drafters who are well-versed with the industry. Our extensive exposure of 2 decades paired with our domain expertise will bring a rich and versatile experience to your next project. We're available round the clock and we're just near you. Simply pick up your phone and call us today!
Maximum Value. Achieved.
Subscription
Help?
Follow us to receive blog updates, industry news and annoucements, services offered and culture at BluEntCAD.