The global real estate market has seen several trends in the recent past. From DIYs to green interiors, the list is unending. However, one trend that is enjoying unprecedented popularity is multifunctional furniture.
Convertible furniture is a smart investment – whether you want to reduce your carbon footprint or wish to make your house more spacious. Multifunctional furniture is convenient, compact, highly versatile, and stunningly classy.
What is multifunctional furniture?
Multifunctional furniture comprises a broad category of products such as transforming tables, innovative storage, and wall beds. This furnishing adds sophistication to your living spaces while being a winning combination of style, functionality, and cost-effectiveness.
Some common examples include:
Wall mounted beds that can be tucked back into the wall when not being used. Some of these also come with storage spaces that pop up when the bed is in upright position.

Convertible sofas are the oldest example of multifunctional furniture. They can be used as a sofa for seating, and when you stretch them out, they turn into spacious beds. These are ideal for smaller spaces.

Parents spend a considerable amount of money on nursery furniture. These articles often become useless once the child outgrows them. However, using convertible furniture like a crib that transforms into a sofa or bed will help you save money and promote reusability.

Folding tables are available in several sizes and shapes. While the smaller tables act as laptop tables or makeshift bedside tables, you can use the larger ones to create additional dining spaces when hosting a party.
Multifunctional furniture is well suited to both homeowners and real-estate developers.
As homeowners, you can use folding furniture to save space, up the ante of your room, and increase the resale value of your property. On the other hand, if you're a home developer looking for new ideas to attract buyers, requesting millwork drafting solutions that incorporate convertible furnishing can boost your marketing efforts.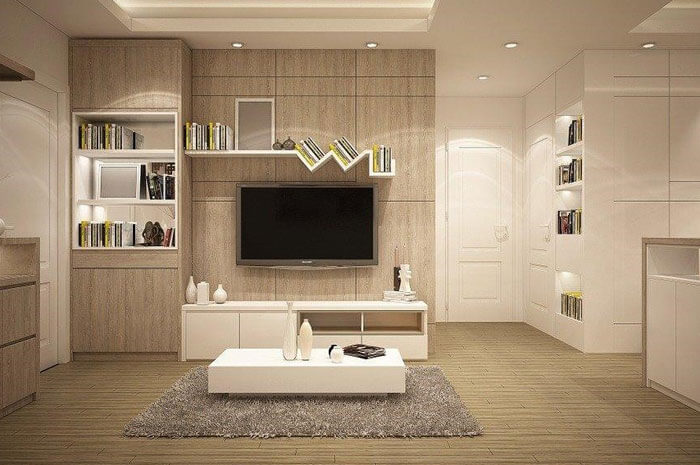 Regardless of the intended application, it is better to start off with millwork shop drawings for designing multifunctional furniture.
How to design effective furniture shop drawings for convertible furniture?
The aim of furniture shop drawings for convertible furniture should be three-fold:
Functionality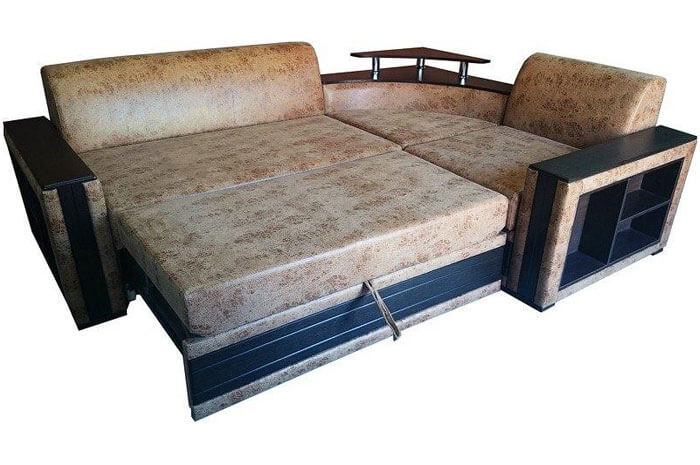 The reason why convertible furniture is increasingly becoming popular is because of the added functionality it offers. Considering the space constrains in smaller houses, most homeowners are looking for furnishing that is compact and leaves space for other activities. The design of shop drawings for millwork for folding furniture, thus, should be ergonomic. It should be simple, compact, and include components that can easily transform to create versatile, functional articles.
Storage
Additional storage is another reason why multifunctional furnishing is preferred over ordinary furniture. For instance, wicker chairs with storage solutions or staircase steps with drawers at the bottom provide unconventional but ample storage.
Make sure to survey the space before designing millwork shop drawings with storage. Either visit the property or ask the homeowner to get a better idea on:
How much storage are they looking for?

What kind of things will they store?

What furniture articles can be utilized for creating storage solutions? This is important. Beds, chairs, coffee tables, and staircases can be used to create additional storage. Recliners, folding pool tables, and lawn chairs on the other hand, not so much.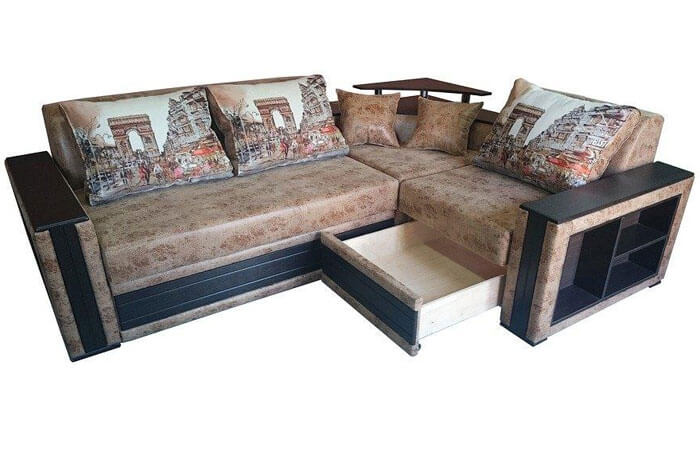 Convenience
While creating drawings for millwork for folding furniture, the key is to facilitate easy upkeep and setup. You don't want to burden buyers with a folding table that is magnificent when set up, but takes over 30 minutes to unfold.
Any millwork drafting solutions provider would be able to offer you the correct consultation for your expectations, so that you make an informed decision. Proceed only after you are assured that the ease of use supersedes all other aspects.
Why use furniture shop drawings before designing your interiors?
Well, for starters, making changes to a drawing is far cheaper and more cost effective than making changes to an already existing piece of furniture. With millwork shop drawings, you can offer your suggestions and get them incorporated in the design. This will leave little room for surprises after the manufacturing process.
Other than this, you get:
Flexibility and comfort
Most 3D interior rendering services fail to impress because the designers cannot achieve truly functional spaces. Convertible furniture is an excellent solution to this problem. It can be tweaked to adapt to the changing needs of the home inhabitants, and therefore be used appropriately. Moreover, every room in a house can be optimized for a variety of activities without compromising on space.
For example, the living room can become an additional guest room with a sofa-cum-bed and revolving tables, and the reading room can become a lounge with rotating bookshelves to reveal custom wall artwork, sound bars, and a music system.
The power of design and functionality in one
How many times have you almost bought a table that's breath-taking but far too small to keep – your books? With multifunctional furniture, you can combine attractive aesthetics with powerful functionality without spending a fortune.
So, if you love sauna but lack the space to build one, opt for a folding sauna that you can place easily in your bathroom and unfold after an invigorating session.
Recommended Reads
BluEntCAD – Designing dreams into reality
Would you consider owning folding furniture? Already have plans to get custom furnishing designed?
Begin with millwork shop drawings by BluEntCAD's experts. Request a free demo right away!