US +1(832) 476 8459
|
Canada +1(647) 478 5230
Create Effective Construction Documents With Annotation Tools From Revit
/
/
Download Our Construction Drawings Sample
Download Our Construction Drawings Sample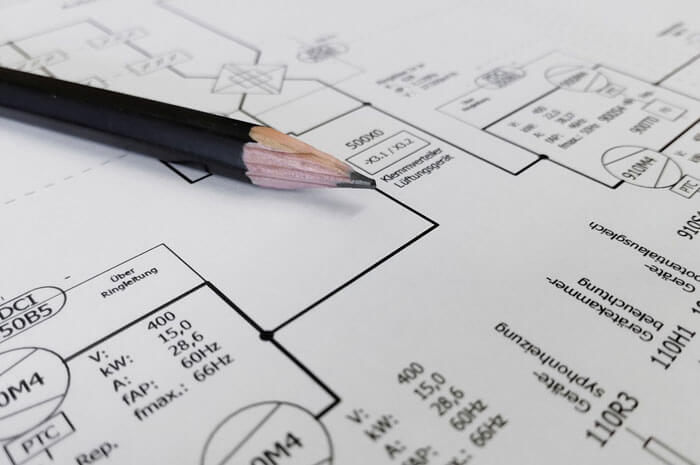 Working on a new project is all fun till it comes to documentation. We've all been there. Then it becomes real-time taking and tedious. But if you use Revit's Annotation Tools, you'll streamline your workflow process and speed things up. Let's find out how.
Revit – The new kid on the block
If AutoCAD is a baby boomer, Revit is a millennial. But being just 20 years old hasn't stopped Revit from becoming as popular as AutoCAD. For the BIM modelers, Revit offers enhanced efficiency with quick sketching and 3D viewing. 
AEC industry professionals reduce risk; attain insights into how well buildings will perform even before the actual construction, create better quality designs and improve project delivery. When it comes to flexibility, Revit allows multiple users to merge their changes with just one save. It also allows models to be stored in one single file instead of all over the place. This way, you can act on ideas quickly, keeping every member of your team on the same page.
Click Here
Let's have a conversation!
Whether it is creating 3D views or modeling to construction documents in Revit, annotating documents is crucial. Annotation symbols in construction documents help others understand building plans in a more concrete and clear way – keeping everyone on the same page.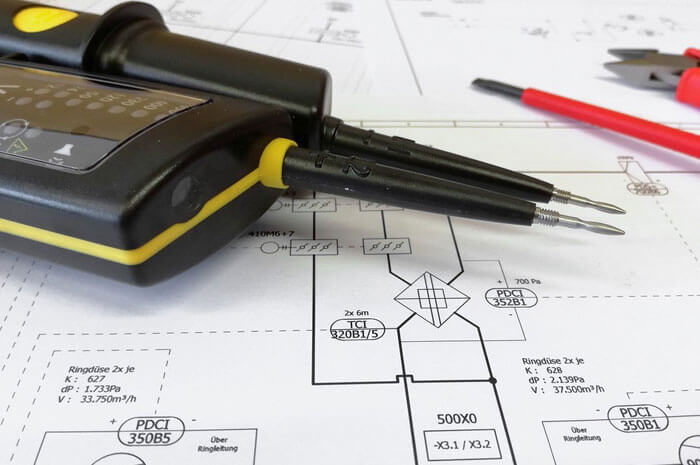 What is an annotation in Revit?
Annotations are explanatory symbols, objects or notes which add information to a drawing. As a construction documentation specialist, you will already be aware of what all your document sets include. But how will you convey the same to your client? Or your contractor, manufacturer, supplier or fabricator? 
Think of annotations as Legends on a map. Double lines mean a highway. Similarly, certain symbols or abbreviations on your architectural construction documents would point to various installations on your actual drawings. Architectural annotations in Revit are scaled differently than the drawing views. Just like how you plot and project one mile with one point on the x-axis.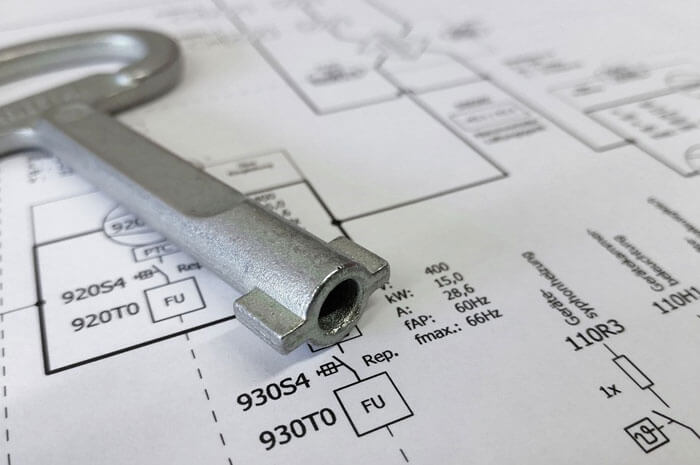 Revit's set of powerful annotation feature gives you all major documentation tools with which you can convey your design clearly to the construction team and to the client. Annotations in Revit software are view specific. This means that you need to duplicate annotations for every view. These get sized dynamically when you add them to a component. Apart from these, there are many other tools which can help you in creating the correct construction drawing symbols for your project.
Some of these are:
Tags
Symbols
Keynotes
Dimensions
Text notes
Multi-Rebar Annotations
  Tags in Revit

You can use a tag for identifying elements in your construction drawings. Technically, Tag is a part of an annotation family that had data embedded inside a Model Element.

Tag tools attach a tag to the element that you select. The properties associated with a tag display in schedules. Your team members can look at a component's parameters with the labels added in the tag display. Any object's cost can also be seen with the help of the tags associated with it.

 Symbols in Revit

Symbols are graphic illustrations of annotation elements and other objects. Annotation symbols in Revit consist of design details. There are several types of symbols that are available in Revit which you can incorporate in your document sets. These are capable of holding static texts, parametric texts and graphics information.

 Keynotes in Revit

A keynote parameter is derived from the two supporting text files that Revit provides by default. Revit draws a preset list of keynotes for you and you can then apply them to parameter values for individual materials or elements. Keynote parameters are available for all model elements. All of these can be tagged using the keynote tag family. 

If an element already has a keynote value, it will display it automatically inside a tag. If not, the keynote value can be selected manually. Keynotes can function independently as elements or they can be customized to display the information you desire.

 Dimensions in Revit

As the name suggests, dimensions show measurements. The dimension tool in Revit carries the angle or measure within an element or parts of an item. The dimension keeps getting updated automatically as the distance between elements changes. There are two types of dimensions in Revit – temporary and permanent.

Temporary Dimensions

These measures appear when you select a particular element. They remove when you deselect the element. As you select a view, Revit shows the temporary dimensions around various elements. Temporary views control the placement of elements which change dynamically.

Permanent Dimensions

These are view specific and are used to record measures in a model. These can be printed on sheets. Permanent dimensions are displayed in 2 states modifiable and non – modifiable. 

Text notes in Revit

You can add text notes to your architectural drawings to document the design. Think of text notes as comments in your MS Office documents. You can change styles, add additional information, instructions or explanations.

Various features such as text wrapping, leader lines, text format, position and other features are also available in text notes.

Multi-Rebar Annotations in Revit

This is another useful feature in the Revit Annotation Suite. You can tag multiple rebars and rebar sets with distinct annotations with this feature. You can also select multiple aligned rebars to display the references and parameter data contained inside. Like all other tags, you can customized multi – rebar annotations too with specific fabrication annotations and construction annotations.

These are some of the common annotation tools used in Revit for building drawing symbols and abbreviations. You can utilize these to create highly effective construction document sets for your client and construction team.
Maximum Value. Achieved.
Help?