'I try to give people a different way of looking at their surroundings. That's art to me.' We often turn to this quote by Architect and Artist Maya Lin to inspire us. After all, she's not the only one seeing art in surroundings.
At BluEntCAD, we transform the ordinary with custom millwork and architectural millwork detailing into the house of your dreams!
Custom woodworking and millwork detailing adds a rustic appeal and an old world charm to your house.
No matter how many metallic windows and doors you install, nothing beats the aesthetic appeal of wooden doors, windows, panels, and floors.
As specialists of custom millwork services, we offer beautiful architectural millwork such as custom door designs, modular custom cabinets, molding and millwork, and custom casework.
Architectural millwork adds value as well as functionality to your property, besides increasing the visual appeal.
Whether you are building a new nest or renovating the older one, custom millwork and casework works wonders for storage, beauty, and appeal.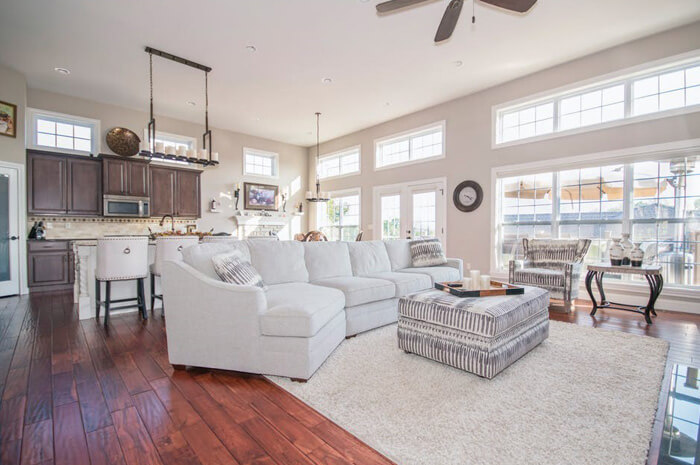 Crafted millwork adds more storage, increases functionality around your house and gives you the most out of your space.
Custom wood paneling designs add your personal touch to your house interiors.

An office, based on custom home office drafting, gives you more control over your business and your home – especially if you are a freelancer or spend a lot of time working from your home.

Bookworms can satiate their literary hunger with DIY library designs or custom library drafting designs prepared by experts.

Your entire kitchen will get a makeover with custom kitchen drafting designs prepared by experts.
When done right, these examples show how powerful custom millwork drafting can be.
Depending on what kind of custom millwork services you engage with, you can create more storage in your house, hide ugly cables, add molding to plain wall interiors, uplift the ambiance of your kitchen and give a makeover to your outdoor patio and porch.
Or you can simply go for a beautiful fairytale-istic stairway to give your house a royal feel.
And this is how you transform your HOUSE to a HOME!
So, how can you incorporate custom millwork to your residential property? You can consider adding the following millwork to customize your residence:
Custom Kitchen Millwork
No home is complete without a kitchen and no kitchen is complete without kitchen millwork. You can jazz up your kitchen space with cabinet millwork detailing to create cabinets that suit your needs. You can also opt for built-in refrigerator cabinetry and modular casework for storage. Typically, the kitchen is among the most valued rooms by buyers, so a fully-functional space powered by millwork will only increase the overall resale value of your property.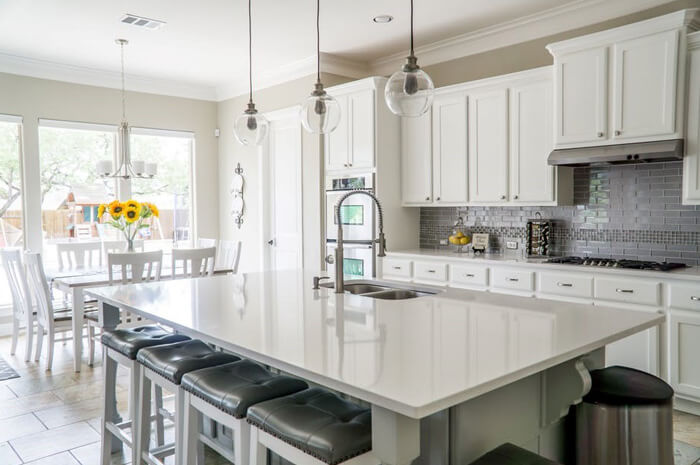 BluEntCAD's experts offer innovative custom kitchen cabinetry designs for your home. You can share your ideas or reach us directly to discuss your project.
Custom crown molding and wainscoting
Most custom millwork queries revolve around crown molding and how to incorporate it into your home. Crown molding is not only beautiful but also functional. You can hide ugly spots, ceiling cables, and paint goof-ups.
On the other hand, wainscoting protects walls, hides scuffs and adds extra strength to house exteriors. Wall molding near the ceiling accentuates the room height and uplifts the overall appearance of the room.
Custom ceiling treatments
Apart from crown molding, you can also add several other features such as beams, wood-paneled designs and wooden coffers to add more character to your living room, library or bedroom.
A little drama above breathes life into an otherwise staid room. Experiment with wood planks to match your hardwood floor, get wooden wall coverings – these are the perfect canvases for your paintings, shelves and media units or simply play around with textures such as drywall ceilings, popcorn ceilings, drop ceilings etc. 
Our design and drafting team has a lot of nifty ideas for your ceilings. Discuss and find out the best idea for your home.
In-built bookshelves and cabinets
Whether you are living in a mansion or a 2 bedroom flat, everyone can do with a little more storage around their house.
Try to incorporate built-in bookshelves or storage cabinets in your bedroom or office – and you can use these for stashing away toys, books, extra pillows and blankets and adding souvenirs.
Get in touch with our custom home office and library experts if you're' struggling to get new ideas.
Millwork shop drawings for work stations and work desks
If you want a cozy nook in the corner of your house as an office space, then a home workstation is a must-have for you. These are space savers and double up as storage places when not being used.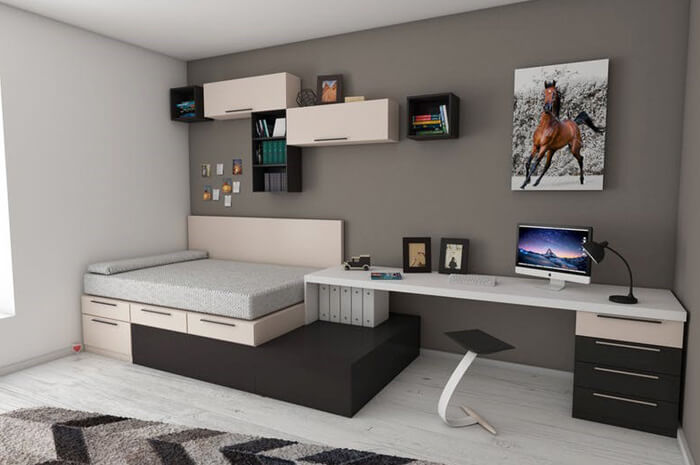 Media Center Spaces for Living Room
Have you thought of jazzing up your living room with a dedicated media center space? You can go in for custom-built cabinetry and drawers to organize your TV system, home theatre, and your media disk collection.
You can also store your stereo systems and DVD players too. Obviously, this will save you ample floor space to add plants and furniture.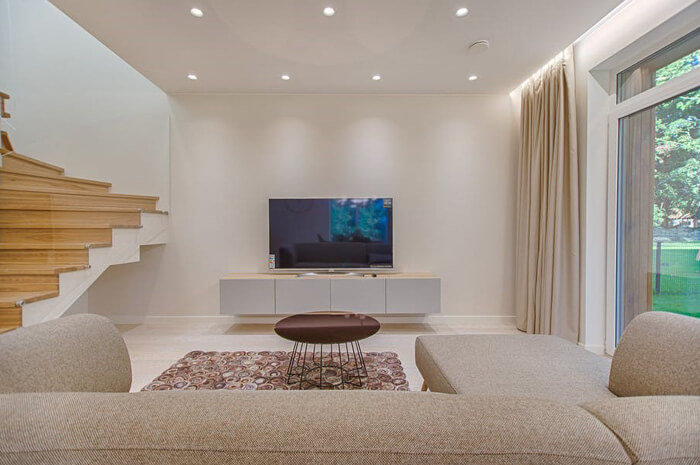 Add a dab of elegance in your bathroom with custom millworking vanities
Washrooms can be big or small but one thing is for sure – storing vanities is a big and difficult task every time.
However, you can install custom built vanity for your bathroom and free up a lot of space. Our experts can help you out in utilizing your bathroom space to the fullest. Get in touch today to know more!
Custom staircase designs 
Seen those lovely staircases that you see in palaces and forts? Well, you can have them at your home too – with simple architectural woodworking and craftsmanship. All you need are the right designs for your home by expert drafters and a skilled millworking team.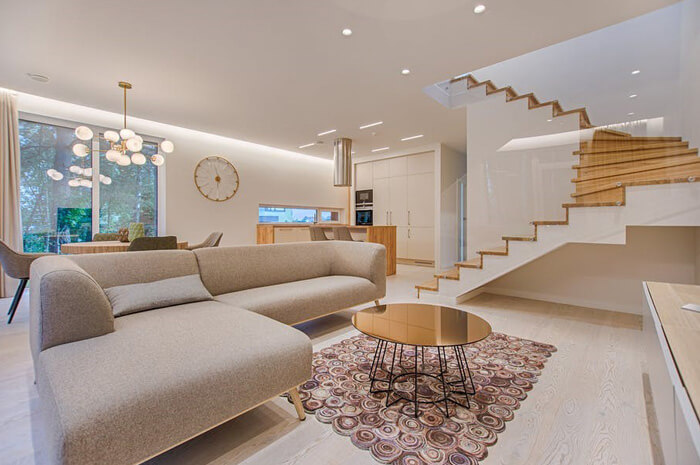 Homeowners should choose wisely when they decide to go for custom millwork for their home. It is always better to speak to experts first.
BluEntCAD's experts do their best to help you through this process so that you get the right and very best designs for your space. We're proud to offer you millwork drawings for walls, doors, windows ceilings and outdoors.
Whether it's a simple decorative crown molding or tackling the entire redo of your house, we're always ready to hear the latest new projects.
Do get in touch for the best advice from industry experts!
Maximum Value. Achieved.