US +1(832) 476 8459
|
Canada +1(647) 478 5230
How 2D Rendering Is Different From 3D Rendering?
This blog has been updated on – January 20, 2020
We often recommend our clients to switch from 2D rendering to 3D rendering, which raises THE big question: "Can you explain the difference between 3D rendering vs 2D rendering?" We decided to compile the major differences between the two. Read on.
Table of Contents:
The best part about rendering is that it has significantly evolved over time. 2D rendering is old school, whereas the 3D architectural rendering services have taken the world by storm.
Get in touch with our experts to know more about 2D RenderingE-mail: cad@bluentcad.com
US: +1 (832) 476 8459
Canada: +1 (647) 478 5230
Query: Work with experts
2D rendering: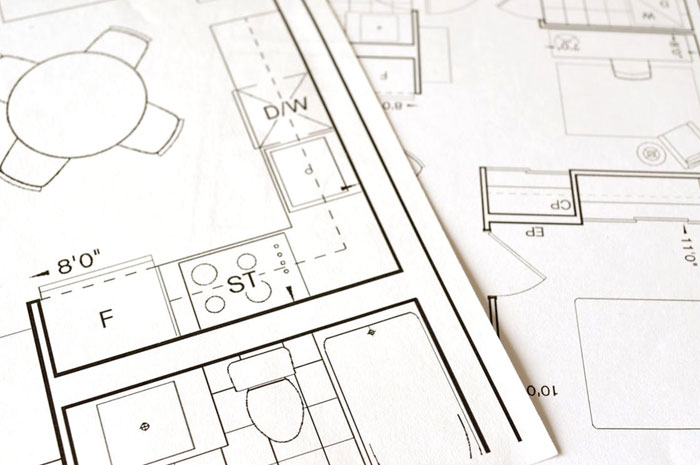 2D rendering techniques involve elements of color and landscaping. However, these can also be accomplished with 3D modelling.
2D rendering is entirely based on symmetrical and perpendicular lines. Without the symmetry involved, it is not possible to achieve 2D renders.
There are no specific sides or perspectives present in 2D renders, since it involves just the length and width dimensions (x and y axes).
True to its name, every element is limited to the two-dimensional plane.
2D rendering drawings are entirely based on direct straight on-shot.
3D rendering:
There are two types of 3D rendering processes. The first one is just an advancement over the 2D rendering, but the second one is generation of fresh 3D drawings with accurate perspectives and better camera angles. Let us look at the features as a whole for the 3D rendering process as a whole.
A 3D image provides a wider look for the subject.
The straight shot of the image is modeled from the computer without having a direct view or representation of the image.
It has more focus on the detailing covering every single pixel of the image.
3D rendering offers sharp perspective with high-quality.
When the 3D-technique is used, the output is determined to be more dramatic and perfect with life-like resemblance.
The image it represents is quite satisfying with more natural lighting and shadows.
2D rendering vs 3D rendering – Key differences
Perspective: Perspective from a specified and created camera angle would be the key difference between 2D rendering and 3D rendering.
Creation: The mathematical elements are extremely dominant in the 3D rendering process while 2D rendering works only on symmetry and shapes.
Alterations: Design changes are easy to achieve with 2D rendering whereas 3D rendering is a complicated, since more elements have to be changed to work on a single amend.
2D rendering vs 3D rendering – Which process is right for me?
We hope that the guide above will be helpful for you to understand the 2D and 3D rendering processes, however, BluEntCAD's experts are here to help you out further. Give us a call or reach out to us, we'd love to chat with you!
Maximum Value. Achieved.
Subscription
Help?
Follow us to receive blog updates, industry news and annoucements, services offered and culture at BluEntCAD.