A photo of architectural design by David Yu
Should you choose precast concrete or site cast concrete? This is a vital question for anyone planning a commercial, hospitality or healthcare construction or renovation project. The answer will depend on what your business requires.
Introduction
Whether you're embarking on a new construction project or just want to stay on top of building trends, it's important to know the advantages of both precast and site cast concrete.
Precast concrete has enjoyed popularity due to its affordability and longevity, but site cast concrete has the advantage of being versatile. Having said that, it is more costly and labor and time intensive.
What is Precast Concrete?
As the name suggests, precast concrete is concrete that has been poured into pre-made molds and cured within the manufacturing plant. Once the concrete has hardened and is ready for use, it is shopped to the relevant site and assembled into the required structure.
The strength of any type of concrete depends on various factors, such as water-cement ratio, design, humidity, weather, curing, workmanship and temperature. For precast concrete to be of high quality and strength, it is cast in a controlled environment, with proper temperature, curing, and so on.
Products can include precast concrete walls, precast concrete slabs, precast concrete panels, and so on.
Examples of buildings that were constructed with precast concrete include the Sydney Opera House, the Hershey Medical Center and the Charter Arts School.
Advantages of Precast Concrete
Cast without damaging effects of weather

Higher numbers of precast concrete units

Short timeframe for creation, which leads to reduced costs

Better precision, consistency and strength due to controlled factory conditions

Since units can be mass produced, there is economy of scale

Fixed pricing allows more accurate budgeting of construction, and is ideal for large construction works, and for rapid construction

Versatile in terms of textures, colors and shapes, which increases aesthetic value

Safer working platform since raw materials are not stocked on site and there is a reduced need for workers and traditional formworks
Credit: Pexels / 9144 images, Pixabay
Disadvantages of Precast Concrete
Transportation is required to carry units from factories to construction sites, which leads to extra costs

Requires skilled labor

Precast units are heavy, so high-quality machinery is required to handle them

Not ideal for earthquake-resistant architecture, since the more precast units you use, the more joints in the structure

Difficult to modify structures, since, for example, dismantling a unit will impact the entire structure's stability

Limits to customization

High initial investment due to need for sophisticated heavy machines

Large scale of projects needed for sufficient profit

Connections need to be supervised for safety and efficiency
What is Site Cast Concrete?
Site cast concrete, also known as in-situ or cast-in-place concrete, is poured, molded and cured at the construction site. It is commonly used for smaller projects and projects with very large concrete units that would be hard to transport.
In-situ concrete has a high level of strength and is resistant to structural damage due to floods, earthquakes and other natural disasters. Hence, it is appropriate for home foundations and basement walls. It can be made even stronger with steel reinforcement bars.
Another advantage is its high insulation, which includes thermal insulation. This keeps basements from becoming too cold and damp.
It is a preferred choice for foundations, concrete slabs, beams, walls, roofs and columns.
Recommended Reading:
Advantages of Site Cast Concrete
Fewer transportation costs

Ideal for projects that require custom, large or unwieldy molds – these may be too large to fit in a truck

Construction can commence soon after design phase, due to minimal lead time for materials

Preferred option for seismic retrofitting or any buildings in earthquake-prone regions

Cost effective for small to medium sized projects

Insulation of sound, which makes spaces quieter

Resistant to mold, mildew and insects since there are no natural gaps or cracks between sections

Easier to change design after construction has begun

Portions of the foundation work can be started while design is still ongoing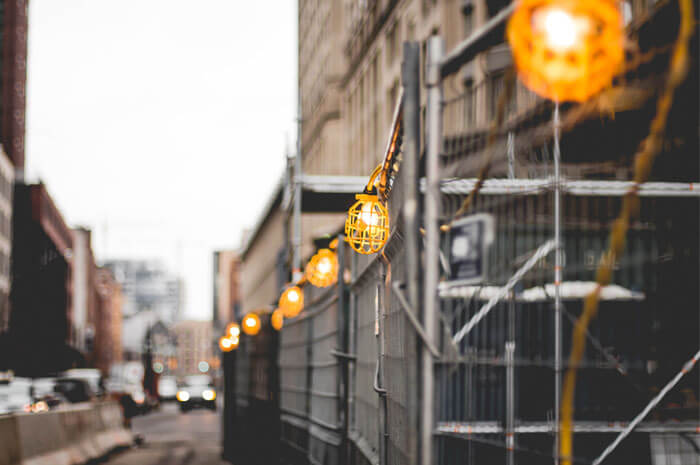 Credit: Tony, Pexels
Disadvantages of Site Cast Concrete
Less or no control over factors such as humidity and temperature, which can affect concrete quality and strength

Greater number of worker required for preparing, pouring, casting and curing

Quality of concrete partly depends on quality of workmanship

Potential delays due to weather conditions
Conclusion
The kind of concrete you require will depend on your business needs and type of project. We hope this article has given you an insight into what you can use.
Precast concrete specifically, however, will benefit from SolidWorks modeling services. Luckily, you won't have to look far for those. BluEntCAD offers SolidWorks services to precast concrete companies, architectural companies, engineering companies, general contractors, design build contractors, and HVAC and MEP subtraders.
Browse our portfolio to see how we've helped businesses like yours.
Ready to make your project a success with qualified and experienced SolidWorks professionals? Contact us now!
Maximum Value. Achieved.