People dining at a restaurant, taken by Ron Lach
Restaurant furniture and decor will play a large role in the success of your place. Whether you're constructing a new restaurant or renovating one, we'll give you the tools in this article to help you create a space that thrives.
Introduction
It is important to note that the "correct" restaurant furniture and decor will depend on what you want to offer.
For example, a fast-food chain will have brighter and typically more uncomfortable furniture than a fine dining restaurant. Your choice of furnishings will help attract your target audience, and retain those customers.
There are certain questions you should consider before purchasing restaurant furniture or decor:
Who are your target customers?

Is your restaurant casual or upmarket?

What is the cuisine?

What is your budget?

How large is the space?

Will there be outdoor seating?

What layout do you want?
When it comes to choosing restaurant furnishings, it is best to focus on a desired ambience rather than your personal taste.
Types of Chairs for Restaurants
You'll have to choose between booths, sofas, stools, and chairs, and then decide on the material, whether wood, plastic, metal or leather.
Booths and sofas work well for casual eateries and family-friendly restaurant, as they add an air of intimacy. Booths are also ideal if space is restricted.

For casual restaurants, Nevada sofas go well with low dining tables.

Elegant leather chairs are a good choice for fine dining establishments.

Consider at least a few single chairs. There are many designs to choose from, whether Washington, Squareback or Abbruzzo chairs.

If you're short on space, straight-backed dining chairs are ideal, as they leave room for people to pass from behind.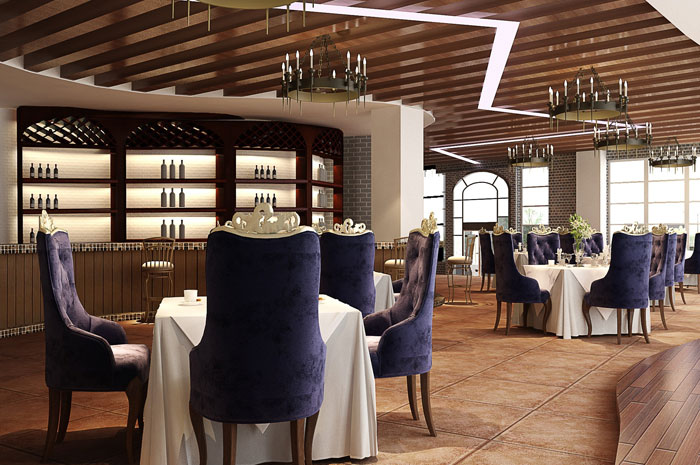 Credit: Pixabay, Pexels
Types of Tables for Restaurants
Consider table size. While you can push tables together for large groups, this could impact the layout and hence the flow of the restaurant. Ask yourself whether your customers will have a comfortable experience.
It is beneficial to get a mixture of table sizes so you can adequately cater to groups. You don't want to turn away large groups because you can't move around your tables to accommodate them.
Square tables are the most popular shape for restaurant tables, since they are versatile and can be moved around for larger groups.

Rectangular tables work well for restaurants where you expect larger groups.

Circular tables are generally more common in casual establishments, as they are seen as more social. Customers can pull in as many chairs as they wish.

Remember, if you pack too many tables into your restaurant, customers will feel cramped. On the other hand, if there is too much space, the restaurant may appear unpopular and empty. You will also lose profits by not optimizing the space.
Still unsure? Read all about the types of tables that could fit your space!
Recommended Reading:
Restaurant Furniture Lifespan
Restaurant tables generally endure a more demanding lifespan than residential furniture. Hence, if they are not kept well, you will have to purchase them again and rack up costs.
Ensure that your furniture is durable, moisture-resistant, and well designed. This means going for high-quality materials and a rigorous manufacturing process. Furthermore, since surfaces play a large role in spreading viral and bacterial contamination, it is best to choose your tabletops wisely.
Wood is a short duration of contamination for exposure to, for example, coronavirus, so it's a great choice for tables, chairs and banquettes. It is also easy to clean.
If you have the budget, we recommend going for bespoke furniture, or purchasing from the top furniture brands. For best results, try to also reflect your restaurant's ethos in your furniture.
For example, in Kerridge's Bar and Grill in London, the furniture choices reflect the merging of quality and comfort in its classic British cuisine. The bar design contains comfortable, club-style stools, and the style continues through the restaurant with notes of cherry-red leather.
Environmental Friendly Furniture
It's a mistake to assume that customers do not appreciate environmental-friendly furniture and decor. If you have the option, we recommend using furniture made from recycled materials and plastics or reclaimed wood, or vintage furniture. More casual establishments can be decked out in bamboo furniture.
The Allure of Unique Decor
Do you pay attention to the detail in your food? Then consider adding detail in the decor, which helps bring the restaurant space together. Decoration and accessories enrich the interior design – they are not merely features to be slapped on in the end.
If you really want to make your restaurant popular, create "Instagram-worthy" areas that include gorgeous floral arrangements, vignettes, decorative bowls and trinket boxes. This means that your restaurant is much more likely to become a must-visit spot featured in popular blog posts and magazines. To attain the best look, we recommend using millwork shop drawings for any bespoke woodwork.
For inspiration, look to dining places such as Brasserie Zedel (London), MaMa Kelly (Amsterdam), Bar SixtyFive (New York), and the Aoyama Flower Market Tea House (Tokyo).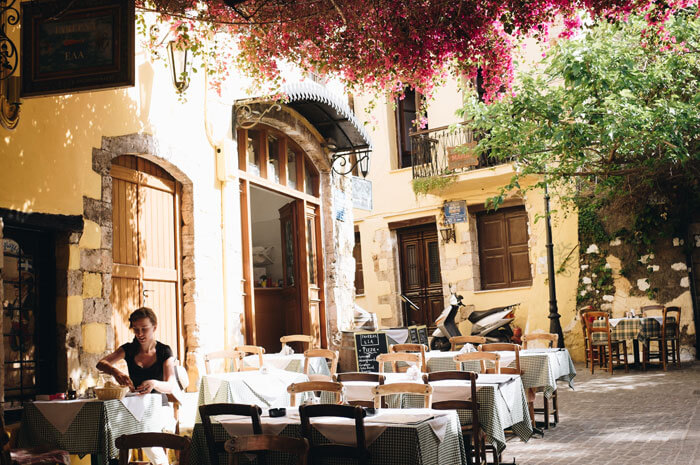 Credit: Cátia Matos, Pexels
Artwork Full of Personality
As an extension of your restaurant decor, attract and retain customers by displaying curated art and artifacts. These complement or subvert the restaurant interior design and add texture and warmth. They can also serve as Instagram-worthy spots or general points of interest.
Artwork and sculpture are particularly suited to more high-end restaurant, as they are seen as luxurious details.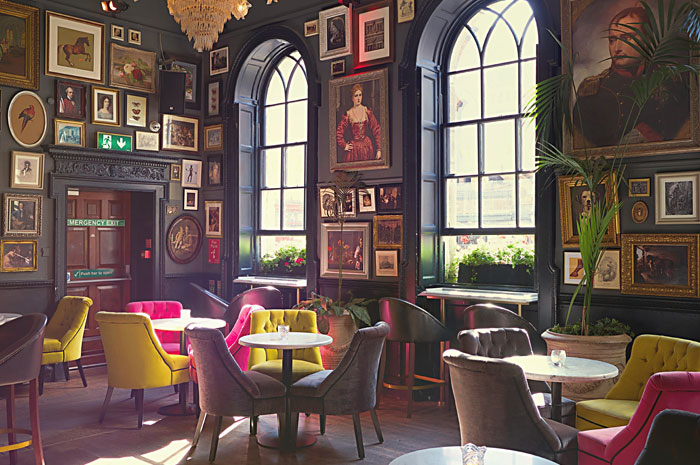 Credit: Tom Balabaud, Pexels
Conclusion
Ultimately, the restaurant furniture and decor you choose depends on what you want to convey.
If you're going for bespoke wooden furniture, make sure you get your millwork shop drawings services and SolidWorks modeling services from an experienced company like BluEntCAD. We cater to custom furniture manufacturers, casework companies, millwork shops, AWI members, AWMAC members, and flooring manufacturers and installers.
Browse our portfolio to see how we've helped businesses like yours.
Ready to make your restaurant a success with millwork drafting services? Contact us now!
Maximum Value. Achieved.