From days of Yore, wood has been an indispensable material used in building constructions. It was used for either functional purposes or aesthetic reasons. And as civilization advanced and architects and builders improved on their skills, the need for millwork increased even as homeowners demanded to enhance the aesthetics of their homes and also make a statement.
Historically speaking, millwork is popular in most countries worldwide, and it is viewed as an essential item to add taste, elegance, and class to any building. Like most forms of artwork used to beautify homes and make a statement, millwork equally has a fair share in most elites' homes. You would, unarguably, find millwork components such as architectural millwork, casework, and cabinetry in use in many homes.
Till date, millwork has remained a superior building material not only for its functions but also its aesthetics. Millwork drafting service provider like BluEntCAD have made millwork production easier and more versatile than what it used to be by creating high-quality, archetypal CAD and millwork drafting, shop drawings, casework, woodwork drafting, custom millwork & casework, cabinet drawings, architectural millwork, and cabinetry possible with detailed expertise. It is, therefore, not strange to find millwork trending in most construction projects today.
What Is Millwork?
Millwork refers to any form of woodwork or fabrication produced in a mill. Due to the relevance of woodwork, carvings, moldings, and wooden artwork, it is essential that their production is accurate, detailed, and perfectly finished to bring out the best in the woodwork for building and ornamentation purposes. Millwork is a broad term used for all kinds of woodwork productions carried out in a mill. Examples include moldings, base trim, chair rails, flooring, door frames, interior doors, trim, window casing, crown molding, and wall paneling. Others include architectural millwork, casework, and cabinetry. All these items are made from raw lumber in a sawmill and used as essential building materials.
Millwork is typically created from woods such as oak, pine, maple, hickory, poplar, and fir. The installation of most millwork is easy since they require only adhesives, screws or nails for installation. Quite a lot of effort goes into the production of millwork to ensure achieving the perfect custom casework, cabinet drawings, custom millwork, woodwork drafting, millwork drafting, and millwork shop drawings.
History of Millwork
As far as anyone could remember, wood has always been a building material used across several countries. Wood was used for almost every aspect of construction, and it became the most important building material. However, millwork hit its envious height in the 19th century – the era that marked its "Golden Age" (1880-1910). It featured a wide range of millwork reflecting the Victorian tastes such as decorated molding and stairs. Its popularity extended to the beginning of the Colonial Revival and Arts and Crafts movement early in the 20th century. However, most millwork materials at that time were not as flamboyant as the previous production but retained their distinctiveness relative to the changing aesthetics in America.
It is noteworthy to state that during the last 100 years, several buildings were affected by ill-conceived attempts to modernize their interiors, which destroyed the bulk of the historical character in most buildings. Meanwhile, BluEntCAD a Millwork drafting company is poised to create impeccable millwork drafting, shop drawings, , woodwork drafting, custom millwork, custom casework, and cabinet drawings that will replicate the uniqueness of the millwork of old.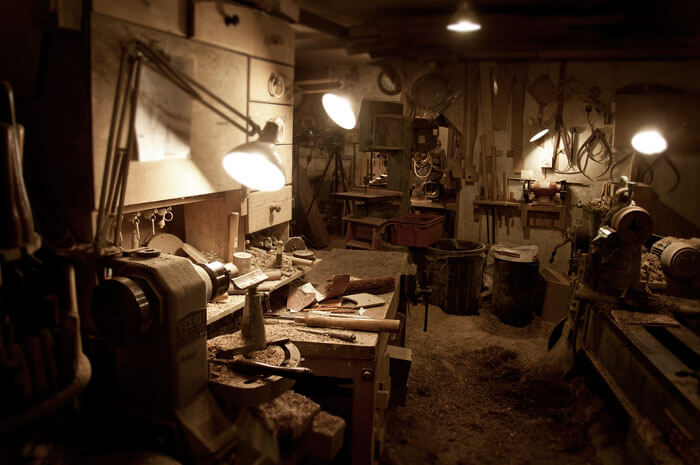 Centuries ago, the production of architectural millwork was mainly done using machines driven by steam, water, or foot power that resulted from the Industrial Revolution that started around 1760 and ended around 1820-1840. Millwork was the most prominent material for building during the Victorian era. This was made possible due to cheap labor and mechanization that was introduced into the production process of millwork then. Mechanical saws and introduction of other types of machines ensured the mass manufacture of millwork and the booming market of millwork.
Most popular ornaments during the Victorian era are still being manufactured today. It is, therefore, not surprising to find cornices and corner blocks in window trims. BluEntcad can help you match any old piece you wish to manufacture. If you have a picture of an old building, BluEntcad will produce a report including the drawings and images that will allow the manufacture of the millwork in the picture.
To guarantee similar output centuries ago, it is essential to choose insect-resistant, durable but dimensionally stable wood that has low moisture content such as kiln-dried redwood, Western red cedar, poplar, and mahogany. The longevity of any millwork depends on good design, paint, caulk, and non-corroding fasteners.
Contrary to the traditional millwork, the millwork these days include the use of items that are alternatives to wood like plastics, synthetics, and wood-adhesive composites. As products for both interior and exterior use for functional or decorative features of a building, millwork products can be used to complement the design theme or mood chosen for a building. All millwork products must be completed with decorative finish coatings such as paint, stain, or semi-transparent finishes for protecting the wood products against warping, fading, splitting, and decaying. During the construction process, the installation of millwork usually does require little or no modification because it was made using the right measurements.
Uses of Millwork
The primary purposes of millwork include function and aesthetics. Most exterior millwork products (doors, windows, etc.) are tested for energy efficiency, fire resistance, and noise reduction. Meanwhile, the bulk of interior millwork materials are used for ornamental purposes, storage, privacy, and sound reduction. The uses of millwork have yet to change despite the level of civilization and modernization.
Types of Millwork
Millwork, unarguably, adds character and uniqueness to any home. Different kinds of woodwork are classified as millwork. However, millwork products can be categorized into the interior and exterior millwork, and below their categories:
Interior Millwork
Stairs and Railings

Cabinets

Doors

Molding and Trims

Mantels
Exterior Millwork
Columns and Posts

Pergolas

Cupolas and Weathervanes

Outdoor Railings
Common Millwork Terms
Custom Millwork
This refers to millwork tailored to meet the design given by the homeowner to lend a stamp of personalization and uniqueness to any given portion of the building. Custom millwork is usually distinctive of stock millwork, or millwork found elsewhere. It features an exceptional and captivating design that breathes new life into the building.
Casework
Casework encompasses all forms of storage, cabinetry, shelving, etc. that are made ready for purchase. Except on rare occasions or when demanded, casework is generally not custom but made using standard measurements and dimensions. Casework is usually not as costly as millwork, and it refers to making boxes of all types. In other words, casework means stock products.
Mantel Millwork
Mantel millwork refers to the type of millwork carried out over the top of a doorway or fireplace to create a fantastic and fabulous focal point. It makes a fireplace serve as a perfect backdrop for family events or gatherings. It also reveals and enhances the natural beauty of fireplaces and makes them the perfect location for exhibiting artwork, photographs, etc.
Crown Molding
Crown molding is made where wall and ceiling meet to enhance the appearance of a room and hide the uneven edges, spackling bumps, wall bruising, and lackluster painting.
Maximum Value. Achieved.