Exterior architectural rendering by BluEntCAD
Whether you are constructing a new home or renovating an older one, knowing which architectural styles you prefer can help you create a successful plan.
Cities and suburbs across the US contain various styles of architecture. Many older homes still have a charming character that is particular to a style.
Perhaps you want to know what makes those homes so appealing so you can incorporate it into your modern house. Perhaps you just want to avoid coming across as old fashioned.
Whatever your reasons, knowing the various housing styles of America will help you get the house that you want.
Introduction to American Architectural Styles
When the Europeans colonized North America, they brought with them their architectural styles and construction techniques.
Furthermore, construction was dependent on the available resources, so this was a factor that contributed to the uniqueness of American housing.
Architectural styles have fallen in and out of favour for varying reasons, but some have endured longer than others, or have etched a place in popular culture. Let's take a look at the most popular housing styles in America.
Top American Architectural House Styles
There are many popular American architectural styles, and it would be hard to include them all in a brief article. Some home styles you might be familiar with are rowhouse or townhouse, Antebellum, Gothic Revival, and Greek Revival.
Today, however, we will be focusing on five architectural styles that you might want to look to for building or renovation.
1.

Colonial Style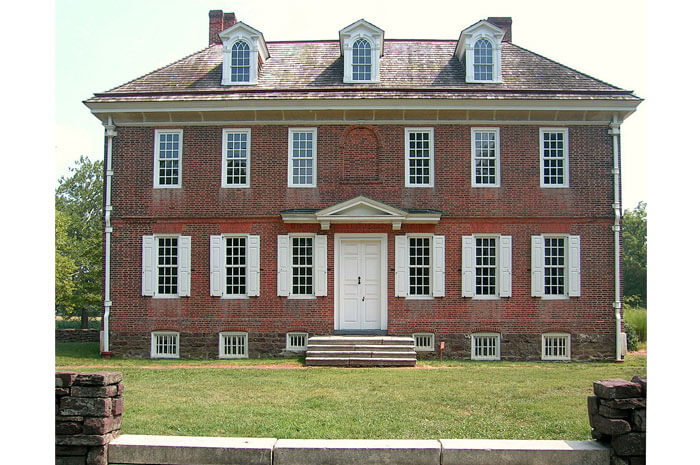 Hope Lodge, Georgian colonial style, Pennsylvania. Image by Arabsalam. License: Creative Commons Attribution 3.0 Unported (CC BY 3.0). No changes were made to this image.
Colonial style houses do not follow any one uniform style. Dating back to the 1600s, these homes reflect the many building traditions of the European settlers. They include, among other styles, Dutch Colonial, French Colonial, German Colonial, Spanish Colonial and New England Colonial.
This housing has evolved frequently, including in the late 1800s with the Colonial Revival style. The homes often feature symmetry and a kind of dormer. Because a large part of the US was under British rule, it is common to see examples of British or Georgian colonial-style homes. Colonial style homes are especially popular along the East Coast.
Typically, colonial style houses have fireplaces, brick or wood facades, and two to three stories. The floor plan often consists of the family room and kitchen on the first floor and the bedrooms on the second floor.
Colonial style homes are similar to cape cod homes, due to their side-gabled roofs and symmetry, but the latter typically include one story instead of two or three.
2.

Victorian Style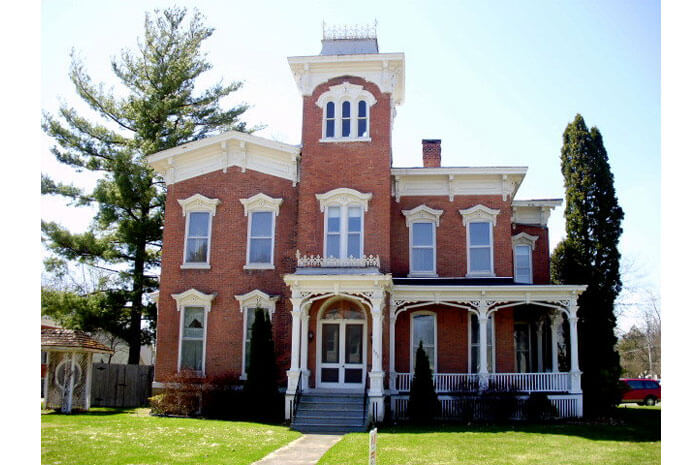 Farnam Mansion in Oneida, New York. Image by GerriGray. License: Creative Commons Attribution-Share Alike 3.0 Unported (CC BY-SA 3.0). No changes were made to this image.
In the US, Victorian architecture refers not to a specific style, but rather an era of design from the early 1800s to the early 1900s, during the reign of Queen Victoria.
This era saw a growing middle class and increasing wealth, and homes evolved to reflect this, becoming larger and more elaborate. While there are varying styles of houses that fall within the Victorian, there are some distinguishing features you will find in most Victorian homes.
Steeply pitched roof

Patterned shingles

Cutaway bay windows

Sliding sash windows

Brick (plain or colorfully painted)

Dominant front-facing gable

Rooftop finials

Round or octagonal towers

Asymmetrical façade

Partial or full-width front porch
Interiors of Victorian architecture often include:
Ornateness

Complicated layouts

Grand staircases

High ceilings

Decorative fireplaces

Intricate wood paneling
Contemporary Victorian architecture does retain these traditional elements, but tends to use more modern colors and fabrics.
If your client is wondering what it would be like to walk through their new Victorian house before it is built, so they know exactly what they'll want to add or remove, you're in luck. Architectural walkthroughs will give you this exact experience.
3.

Cape Cod Style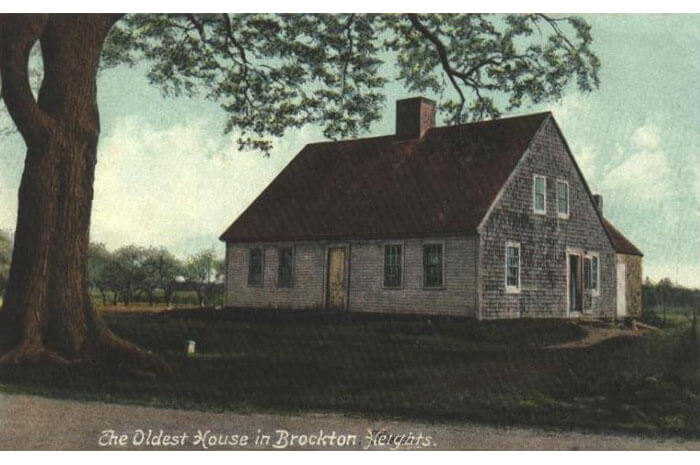 Image by unknown publisher, dated 1910. Image in the public domain in the US.
The Cape Cod style may have been popular in mid-20th century, but it dates back to the late 1600s. They are still common in suburban communities. The style was introduced by English settlers and named after the Massachusetts coast.
Originally, Cape Cod style houses were relatively small, but included light, space and ventilation with dormer windows. Many of those houses did not have finished upstairs spaces, so these can be changed to fit your needs.
Cape Cod style homes tend to be homey and effortlessly appealing, and include the following features:
One story, sometimes with an added half story

Wood siding

Steep roofline

Hardwood floors

Multi-pane windows

Dormers

Central doorway

Beam brick fireplaces

Clean-lined silhouettes

Cedar shake or clapboard roofs
The Cape Cod Revival between the 1920s and 1950s popularized the style, which became a cost-effective solution during the Great Depression and the post-war housing boom. Even today, Cape Cod architecture carries a nostalgic appeal and continues to be developed. It is most prevalent in the northeast of the US, especially New England.
Cape Cod homes tend to be on the smaller side, so if you require more space, an addition to the back or side can go a long way, depending on the site.
If you require extra space, depending on the site, an addition to your existing plans can go on the side or back of the house.
4.

Tudor Style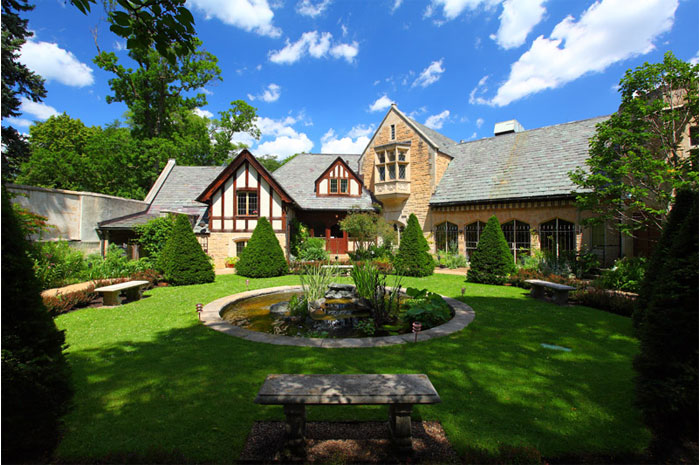 The Bakken Museum, of the Tudor revival style, Minneapolis, Minnesota. Image by The Bakken Museum. License: Creative Commons Attribution-Share Alike 3.0 Unported (CC BY-SA 3.0). No changes were made to this image.
The Tudor style houses we see in the US today are reinventions that are loosely based on a variety of Tudor-era home styles in late medieval England.
Tudor style homes, which originated in the mid-1800s, come in varying sizes. Smaller ones tend to have a quaint, "fairy-tale" or "story book" appearance, while larger ones can embody the ideal of the English country manor.
Since these homes followed a style designed for colder climates with plenty of snow and rain, they were most suited to the northern parts of the US. However, they are popular in other areas of the country too.
There are some distinguishing features of Tudor style houses:
Timber details (mock frames) against pale stucco or stone

Ornate brick detailing

Steeply pitched roof

Multiple overlapping, front-facing gables
Tudor styles houses remained popular till the 1940s. At this time, they fell out of favor, as the intricacies of the Tudor style were too expensive to build and maintain for the average homebuilder. The country began to focus on economical housing developments that could be built quickly.
5.

Farmhouse Style

Originally, farmhouses were designed in the early 1700s, and served as practical housing for farmers. Modern farmhouse style homes still exhibit some of the original features, including:
Clapboard siding

Large fireplaces

Eat-in kitchens

Oversized kitchen sinks

Wooden floors

Large, wraparound front porches
Farmhouse style homes came in varying design styles, including colonial and Victorian. However, the most common farmhouses had a simple, rectangular structure. Modern farmhouse style homes tend to mimic this, though are often larger in size.
Conclusion
Are there styles of houses in America that you would like us to focus on in another article? Let us know in the comments!
We hope this article has given you an idea of what you or your client might like to do for a residential construction or renovation project. For best results, use exterior rendering, interior rendering, and architectural walkthroughs so you know what the home will look like before a single brick is laid.
BluEntCAD provides 3D rendering services to home builders, real estate developers, interior designers, architects, home renovators, home designers, design build contractors and remodelers. Browse our portfolio to see what we can do.
Ready to make your residential project a success with 3D rendering services? Contact us today!
Maximum Value. Achieved.