Ever seen futuristic, swanky car and motorcycles models at Auto Expos? Thanks to 3D models, businesses worldwide are enticing audience of all age groups and professions and increasing brand visibility. And slowly but firmly, the concept of 3D designing is gaining momentum in the ACE Industry as well – with furnishing industry being one of the major areas of application today.
Furniture 3D models are virtual replicas of a product. Typically, furniture design begins with a vision of the finished product and with 3D furniture rendering, this vision is brought to life. Interestingly, 3D furniture drafting can be used by designers and consumers alike.
But, why does 3D Furniture design matter? And why should you go for 3D furniture design services? BluEntCAD's extrapolates in this article.
3D Furniture drawing and its growing importance in the AEC Industry
Over the last decade, customers have become technologically sound. Prospective buyers today, expect to see their furniture, its look, and finish even before they place an order. This has made 3D furniture modeling service a boon for businesses everywhere. And at BluEntCAD we say, why not? There is nothing better if you can see how your mahogany table will appear after being crafted! After all, it's easy to change the design than change the wood.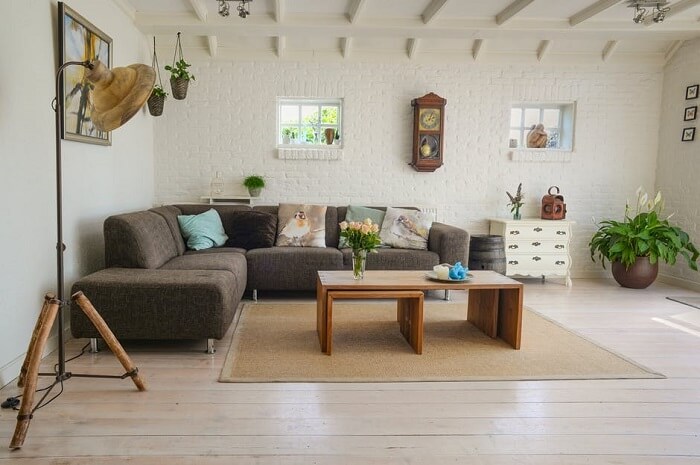 3D furnishing services keep you one step ahead of competition too. You do need to be different from the competition, don't you? How do you tackle your competitor who is wooing your customers with 'too good to be true' prices?
You ensure that your customers get what they ask for by first getting a model approved and then getting it built from wood. It's that simple!
3D modeling and rendering services are powerful marketing tools too. You can breathe life into your online store with visualizations of your entire catalogue – right from model home furniture to 3D office furniture.
And the best part? Custom furniture modeling is very affordable.
Just pick up your phone and speak to our modeling experts. We promise we have the best talent at lowest costs!
Let's look at what 3D furniture modeling is and what can you do with it.
What is 3D Custom furniture modeling?
3D custom modeling is the process by which graphical content is created through 3D software such as AutoCAD and 3DMax. The purpose of modeling furniture in 3D, is to create life-like visualizations of a product.
As a technology, 3D rendering has become mainstream in the last decade, evolving into one of the most viable options for attracting customers.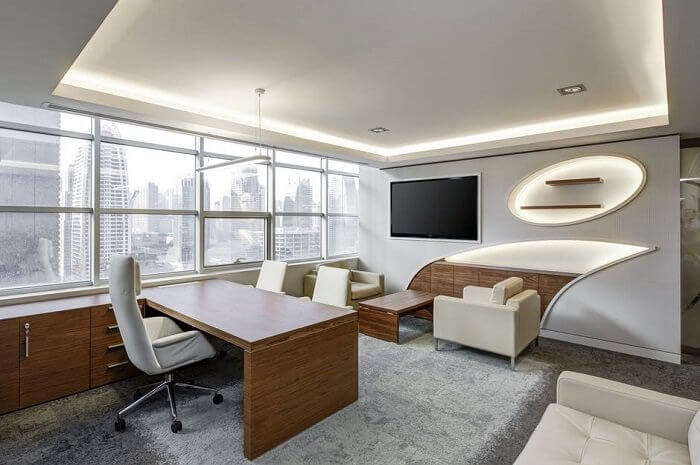 You can use 3D custom furniture modeling to create any design virtually.
Say you have an idea for a new ergonomic office cupboard, perhaps you believe that your hotel needs new beds with storage compartments for compactness, or a new formal dinner table would bring the much-required oomph in the dining lobby.

What about that house renovation project? Maybe an ergonomic coffee table and chair isn't a bad idea after all!

Does your client work from home? They could use a conference table with internal storage space for their laptop and speakers.

How about a luxury Jacuzzi on the deck for the chic client you just got?
With 3D modeling, your only constraint is your imagination!
What does 3D Furniture model bring to the table?
We've already highlighted the advantages of 3D modeling in marketing. You can showcase your entire collection in different colors and styles through visual models. This way, when your customers actually want to purchase, they will order with conviction, rather than doubt.
It's easy to make economic projections too, when you know the requirements of your client beforehand. You can also keep a tab on your popular products with market research. Significant decrease in costs on paid campaigns, promotional events, and online marketing can be regarded as the most prominent benefit of 3D rendering.
There are other advantages when you decide to work with 3D Models for furniture. Have a look:
You save both time and money

Architectural model furniture can be designed in a plethora of options on a white backdrop as well as interior mode option. You can do away with photographers, studio rentals, and expensive photoshoots to create product-rich catalogues that give your customers plenty of options to choose from.

The plus side? You only manufacture what your customers order, saving both time and money.

There's more where that came from!

You can inspire your customers to buy your products with 3D modeling. Just give them a preview of how their interior will appear with your products and see how their mind changes.

Visualized 3D spaces can change the buying decisions of clients.

Speak to our experts today to find out how 3D modeling can benefit your furniture shop!

Reduce efforts in reproduction

You can streamline your production process with 3D furniture modeling. Using AutoCAD 3D furniture modeling or 3DS Max furniture modeling, you can change product dimensions without actual rework.

This way, whether you are designing furniture models for corporates or working with luxury furniture 3D models or furniture models for home, you need to change the product description in your catalogue digitally but manufacture custom orders only.

International Décor elements for Interior Designing

3D Furniture modeling is being used increasingly by interior designers to add décor elements in spaces. Your interior designer can be halfway across the globe, working on creating a truly international interior for you and you can get the exact replica built with the help of 3D furniture design thus created.

Addressing custom demands

We've seen several cases where organizations have demanded specific models to accentuate a particular setting. This is especially prominent in the healthcare industry where every hospital has its own specific furnishing pre-requisites.

Other than hospitals, a major surge of custom modeling requests is observed during festivals where brands attract customers by niche targeting. It's not feasible to invest heavily into manufacturing, nor is it a wise option.

3D rendering can rescue you from this situation by creating one-time visuals which increase sales and appeal your customers at the same time. No matter the occasion or the industry, you are always client-ready with 3D furniture modeling.

A multitude of options and choices

Is your client in favor of a theme based hotel? Or are you planning to launch an outdoor collection for winters?

Never-mind the setting, you can create 3D models with assorted options in a short span of time. Since the products appear life-like, you can offer a world of choices to your customers and satisfy them to their heart's content.

A palette of visual resources for marketing and promotional campaigns

Are you planning a promotional mailer during Christmas for your new winter collection? Or just want to inform your customers of a new shop you opened?

Use 3D architectural rendering to create a strategic marketing collateral and share on social media, send via email, or simply distribute as flyers to attract potential customers and boost revenue.
What kinds of 3D furniture modeling options are available for me?
Based on your preference, you can go for lifestyle models, product associates, or exclusive visage to showcase your product range and build a brand name.
Product Associate: This type of 3D modeling is used when you want to put a particular product in spotlight, followed by complimentary furnishing.
Say, you've just launched a new ergonomic sofa set that you want to showcase. You can add a coffee table and some potted plants next to the settee and enable your customers to imbibe the actual feel of the furniture.
Lifestyle Model: Mainly used by Interior decorators, this type of 3D modeling allows clients to walk through their homes visually and observe their furnishing. This helps them in making informed decisions or suggest changes in case they change their minds.
Exclusive Visage: Typically used to emphasize the appearance of a product, exclusive visage makes use of white or black backgrounds. This gives the viewer clarity on product dimensions.
Your partner matters!
In your journey to reinvent your brand, you need an expert partner who can guide you with the intricacies of 3D furnishing. Most businesses cannot create 3D models on their own and it's always better to outsource 3D furniture modeling services. You get experts who know their way around software and have valuable industry experience – like BluEntCAD.
Our team of 30+ expert designers, renderers, artists and consultants are available round the clock to listen to your ideas, work on them and give you the most polished results at the lowest prices. Get in touch today for a free consultation!
Maximum Value. Achieved.