Golf clubhouse in Las Vegas.
Golf is one of the few sports with no standardized area for playing. Hence, clubhouse design is often unique to each golf course.
In this article, we'll go through some of the elements of great clubhouse design, so you can make your construction or renovation project a success.
Introduction: What is a Clubhouse?
A clubhouse is the main building at a golf course. It is where golf players first go when arriving at the course.
The building contains the pro shop, where people pay and check in, and often includes food and drink services, whether a snack bar, a fine dining restaurant, or just drinks in a fridge. Larger or more luxurious clubhouses might also include a bar or lounge, a locker room, or a meeting room.
Clubhouses are not compulsory to have at golf courses. Furthermore, they vary widely, from large and luxurious to small and basic.
Generally, the more exclusive or expensive the golf course, the more likely it is to have a high-end clubhouse. These clubhouses are also more likely to have rules, whether about dress codes or cellphone usage within the premises.
Ideally, all clubhouses, large or small, should be well designed and equipped with functional spaces and adequate seating. They are a place to gather and socialize while overlooking the golf course, so views should also be prioritized.
There's a lot that goes into modern clubhouse design. The space needs to offer a great guest experience, maximize revenue, operate smoothly, and reflect the personality of the surrounding environment.
It's not just about the exterior, either. Modern clubhouse interior design plays a big part in the overall experience. You will need to visualize both before you get started on the construction or renovation. Hence, there will be a requirement of both architectural walkthroughs and architectural fly throughs.
Recommended Reading:
Clubhouse design isn't restricted to lounges and bars, either. They can include state-of-the-art wellness centers, conference rooms, and even entertainment spaces.
Bear in mind that most advertising for golf courses will use clubhouses as a marketing image, though this depends on market positioning. Hence, proper clubhouse design is necessary for not just a good guest experience, but for effective marketing.
Origins of Golf Clubhouses
Before the 20th century in the UK, members-only golf clubs began to pop up on preexisting golf courses. These clubs were not always involved in actually running the golf course, but attracted golfers who wanted to gain better access to the course or for social reasons.
Eventually, these private clubs began to purchase or build buildings near or adjacent to their respective golf courses. (For example, take the Royal & Ancient Golf Club of St. Andrews, whose foundation stone was laid in 1853.) These buildings were dubbed "clubhouses" as they (literally) housed the clubs.
Golf clubs themselves go back a long time. The first one (membership association) was formed in 1774 and called the Honourable Company of Edinburgh Golfers.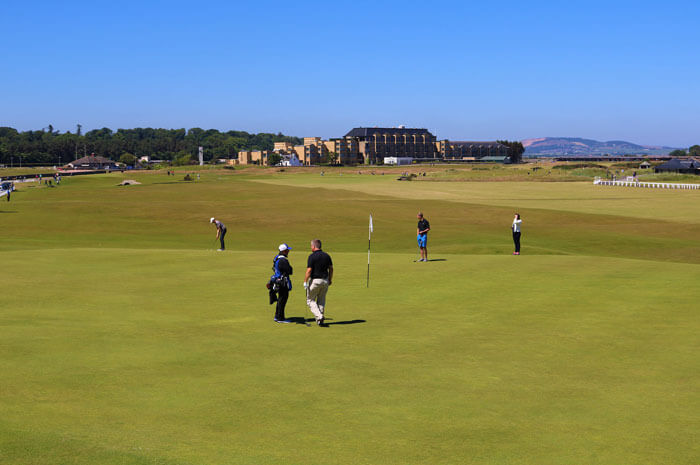 St. Andrews golf course
Basic Elements to Consider in Clubhouse Design
When designing, constructing or renovating a clubhouse, here are some basic things you should look for:
Car & cart parking

VIP car & cart parking

Cart charging

Cart storage & maintenance

Staging areas

Pool plant areas

Mechanical and electrical plant areas

Retailing for visitors and residents

Tank rooms

Chiller areas (including noise profiles)
Some fantastic examples of clubhouse design include the Feldon Valley Golf Club, the Blessings Golf Clubhouse and Guardhouse, and the Ayla Golfclub.
How to Design a Successful Clubhouse
While no two clubhouses are exactly alike, there are some components common to many successful clubhouses.
1.

State-of-the-Art Technology

This is especially necessary for luxury clubhouses, whose members expect more than the standard amenities. Think custom lighting, high-end furnishings, HD TVs and sound systems, and fitness machines.
2.

Prioritize Functionality

Optimize the guest experience and operational efficiency. Think of the amenities and user experience. For example:
Creating new amenities

Installing accessible charging ports in lounge areas

Redesigning underused spaces
3.

Single Storey

Single storeys are preferred by most operators and golfers.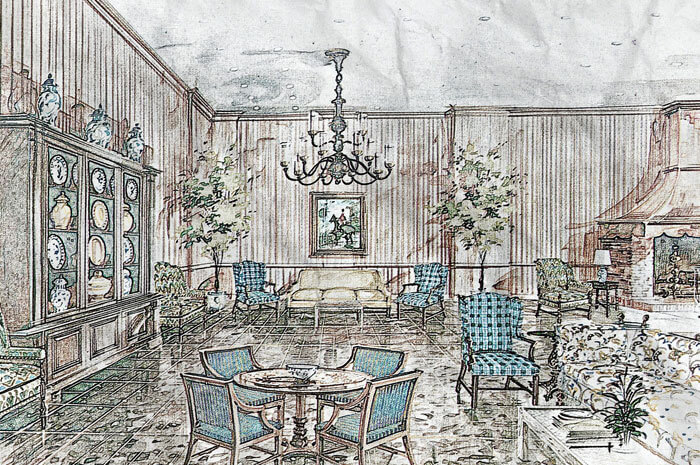 Clubhouse trophy room interior
4.

Don't Forget Retailing

Few clubhouses make good money. Hence, to remain profitable, it is a good idea to plan the layout so that golfers have the opportunity to make purchases often. However, these nudges to buy things should be subtle; avoid coming across as overbearing or desperate.

Decide what you will sell and take advice on it depending on market positioning and membership. Ensure that you ask your customers what they want through surveys and feedback forms. Good sales technique, retail understanding, retail design, and a clean and aesthetically appealing appearance of the clubhouse will help you work wonders.
5.

Consider Cultural Differences

Clubhouse design and service will differ across the world. For example, North American guests may expect a different service to Japanese guests. Make sure to understand your market before you embark on any design.
6.

The Right Kitchen

Plan your commercial kitchen for the kind of menu you intend on providing. This may mean that speed is required for pre and post-game food or snacks, while maintaining a high quality.
7.

Flexible Spaces

Enable different functions. Furthermore, make sure that the maximum floor area in the clubhouse is not cost generating, but revenue earning.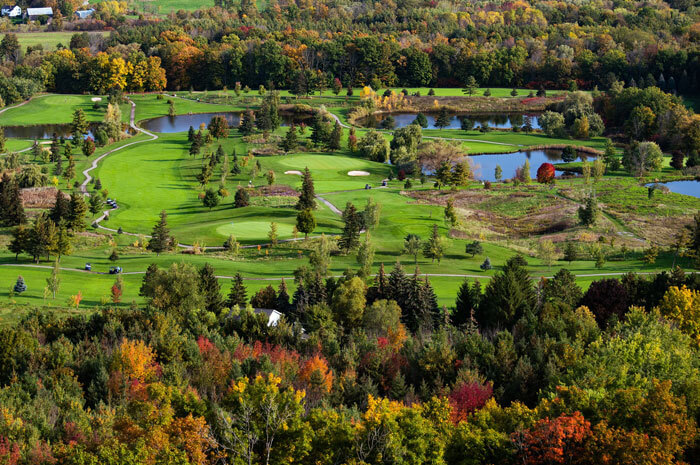 Country club
8.

The Operator

Bring an operator to the design process as early as possible.
9.

Strategic Branding

Your branding should be consistent in your interior and exterior spaces. Make full use of your brand's colors, logo and vision.

Furthermore, ask yourself what kind of experience your brand wants to offer. If it's more intimate and personal, for example, you might want to consider scaling back the size of your dining areas, instead of having one large formal area where everyone eats together.
Conclusion
Great clubhouse architecture can be a point of distinction, legacy and culture. For most club members, it is a setting for experiences, for time with friends and family. Ultimately, people join clubhouses to be part of a community, and the purpose is inherently social.
For your design to be accurately translated into a finished structure, you will need a 3D walkthrough. Luckily for you, BluEntCAD offers 3D walkthrough services to architects, commercial architects, renovators, designers, design build contractors, homebuilders, and remodelers.
Ready to make your clubhouse a success with 3D walkthrough services? Contact us now!