Furniture design isn't a new thing, but it's certainly reaching stupefying levels of popularity. The millwork industry certainly isn't slowing down.
Some quick stats to warm you up:
With the COVID-19 pandemic still in full swing, residential furniture is seeing a surge in sales. Compared to 2019, new furniture orders in August 2020 grew at a staggering 51%.

The global residential and commercial furniture market is projected to cross 750 billion USD by 2026, with wooden furniture dominating the market share at over 60%.

The global luxury furniture market is expected to reach 32.2 billion USD by 2025, according to IMARC Group.
With that, let's dive in. 
Introduction
Furniture design helps to set the tone of your house. Your choice of furniture isn't just a way to express yourself. It both influences and is influenced by home interior design trends.
Custom furniture, of course, offers higher quality and more personalization than store-bought furniture or DIY furniture, though whether it's worth it depends on the buyer.
The process of furniture design is as follows:
Research

Design Concept

Scale Model

Prototype

Product Testing

Presentation
Even if your home has room to spare, there's nothing quite like the thrill of tackling a furniture design project to make the most of what you have.
To give you a boost of inspiration, here are a few tips to balance functionality and personality through space-saving design.
Start with a plan
As with any home remodeling project, the first step is to make a plan. Create a list of the activity that takes place in the room you're working on.
Is it a living room or a bedroom?

How many people will be using it at once?

Do they eat, sleep, play, or work inside? What if it's all of them?

Will these answers change a few years down the line?
These questions will give you a starting point for how much space-saving should be prioritized and what types of solutions will best suit you.
Next, it's time to break out the measuring tape. Drawing a floor plan of the room's current conditions at this point will make working with millwork contractors that much easier, especially when it comes to designing custom furniture pieces.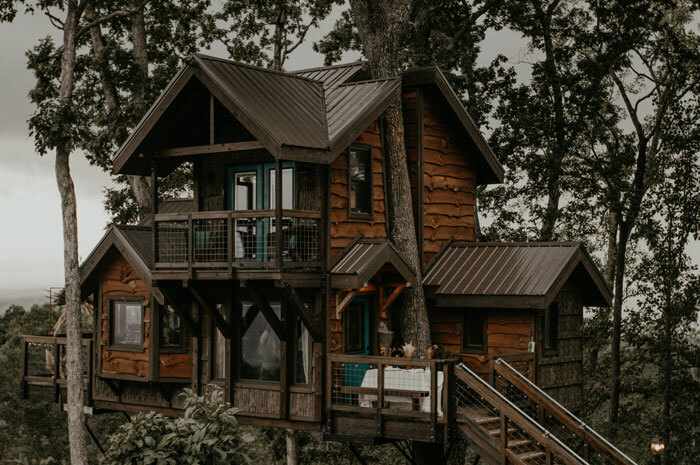 Credit: Kadarius Seegars, Unsplash
The Budget
Now that you have a rough idea of your vision for the space, it's time to decide on your budget. Are you going to go DIY, buy at a store, or hire custom millwork services?
Fleshing this out early on will prevent you from winding up with a half-finished room at the end of the project.
As a starting point, alder, cherry and maple are more affordable woods, while hickory, white oak, and walnut are more expensive.
The average cost to commission custom furniture in the US is 2,600 USD. However, the range is wide, from 200 to 12,000 USD. The biggest factors determining price are size, design, wood species, warranty, and build quality.
If you want to build your own furniture, the cost once again varies greatly. Making a bookshelf can cost you 60 USD. A basic square sofa will set you back 120 USD. An entertainment center can cross 80,000 USD.
You should also factor in the complexity of your project. The most common DIY furniture includes beds, dining tables, bookcases, cabinets, and benches for a reason. You may want to leave the patio to professionals with access to custom millwork design.
Discuss possible options with your designers and contractors with the relevant estimates, and be realistic about what you can and cannot afford.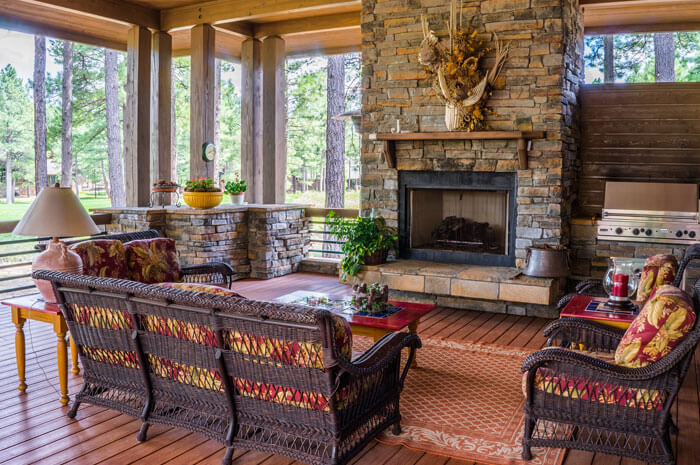 Credit: Bedrck, Pixabay
Design for the room
This is when you can start to think creatively. Don't just copy ideas from furniture design ads. Find ways to maximize every square inch.
For example, loft beds are perfect for rooms with less floor space but high ceilings.
Another avenue to explore is custom built-in furniture. These are the best way to save space, because everything is tailored to the size and dimensions of the room(s).
The most common version of this is custom cabinetry. These can be fitted under staircases and against walls with slanted ceilings, incorporated into other pieces of furniture, and exist as standalone room dividers.
Think collapsible
Regardless of size, any apartment will look open and spacious if 50% of the floor area is free of furniture.
Of course, most furniture makes this difficult to achieve, but that's where custom architectural millwork comes in.
Think folding countertops and chairs, expandable dining tables, and custom kitchen cabinets.
In a bedroom, you might consider a wall bed or "Murphy bed" that can be lowered when in use and rotated up against the wall to be tucked away when more floor space is needed.
There is a plethora of such solutions that blend functionality with interior design for comfortable living. These are especially ideal for micro-apartments.
Consider double-purpose alternatives
A bed doesn't have to serve as only a bed – it could also serve as storage.
A stylish and practical option is to commission a raised platform bed that incorporates a bookshelf, fold-down desk, or entertainment unit on visible sides. You could even use the inside of the unit as a workspace or closet.
These types of advanced moulding and millwork projects make small spaces more organized and full of personality.
They key to achieving a lasting, seamless result, for both functionality and aesthetic appeal, is obtaining precise measurements. Millwork shop drawings ensure that every aspect of your vision comes to life flawlessly.
Invest in key pieces
It's important to prioritize which furniture to invest in and which accents you plan to switch out now and then to keep the place feeling fresh.
Be sure to go the extra mile for the bed, mattress, and storage pieces. These are the pieces you will use every day and will need to last.
If your budget is wearing thin, sacrifice more temporary design elements like paint, curtains, or rugs that are less practical and can be easily replaced.
Conclusion
According to a recent study by Statista, the most appealing US home furniture style is country, the top factor influencing new home furniture is price, and the most important characteristic is quality.
BluEntCAD can help put all that together. We have the designers, millwork specialists and drafters with the experience to do it. But don't take our word for it. Check out our portfolio. 
Ready for millwork drafting services that will get you the custom furniture you deserve? Contact us now!
Maximum Value. Achieved.