Interior of modern kitchen with table.
The kitchen remains the most popular space in a house to remodel. It is a large job with regards to both scale and costs.
So before you begin your kitchen remodeling, there are certain steps you should take and ideas you should consider. Let's get started.
Introduction
Kitchen remodeling will involve more than gorgeous millwork cabinets and the latest tile trends.
What's more, the kitchen is the most expensive room in a home to remodel. Even cosmetic improvements like painting the cabinets and replacing the sink can cost over $5,000. If you're tearing down the walls and buying new appliances, the price can shoot up to $40,000 or more. (But don't worry. We've covered how to save money on a kitchen remodel.)
For a space that is both functional and charming, integrate the following steps and tips.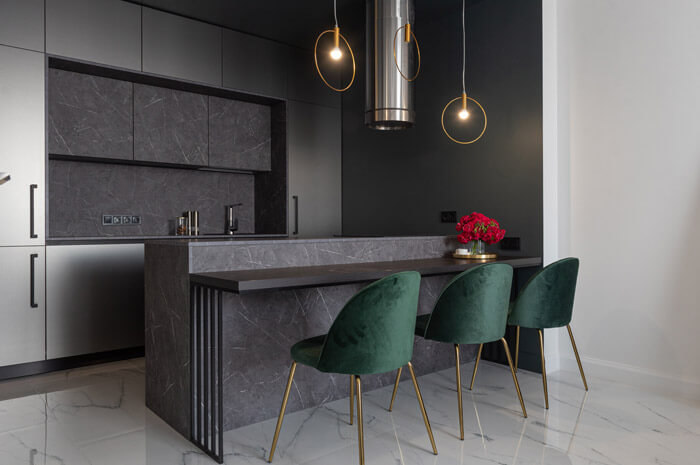 Credit: Max Vakhtbovych, Pexels
Kitchen Renovation Steps
Set a budget: Be realistic about what your kitchen remodel might cost you. Any renovation project, but especially a large one, will be more expensive than you plan for.
Set a maximum budget and aim for something lower. Add another 10% or 20% for unplanned expenses. You don't want to end up with a half-finished kitchen because your budget dried up.
Do your research: Decide and write down what you need and what you can afford. Visit home stores, show rooms and home tours to know price, connect with other remodelers, and get an idea of what other people are doing.
Consider hidden costs: Certain costs may come up that you do not expect. Some of these include materials, labor, taxes, delivery, and shipping. Take these into account while setting your budget and consider whether there are any tasks you would rather do yourself.
Do aim for quality if possible: Purchase the best quality materials that you can afford. This isn't just for functionality, longevity, and aesthetic, but resale value. You can also consider used materials that are still high in quality.
For best results for cabinetry, bespoke furniture, and other woodwork, use millwork shop drawings.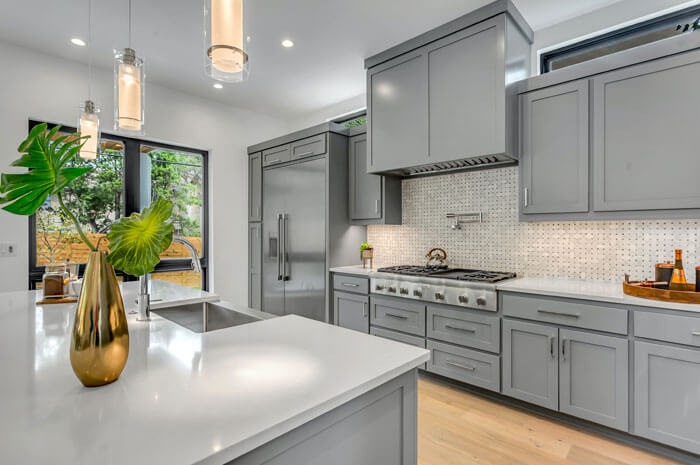 Credit: Tamil King, Pexels
Separate your needs from your wants: It can be tempting to buy the latest gadgets and high-tech or fancy appliances. However, depending on what you require, it's usually better to sick to hardy basics that you are sure you will use.
Each new appliance will add to your utility bill and require upkeep and money for maintenance.
Pay attention to the kitchen layout: Determine your priorities and decide how they can work within your kitchen. If possible, use the classic kitchen work triangle, wherein the sink, fridge and stove are arranged in a triangular pattern.
This is considered convenient, since it saves steps and involves the facilities you use the most in the kitchen.
Furthermore, consider how many people typically work in your kitchen simultaneously. If it is more than one, you could incorporate another workstation. Additionally, if there is enough space, you could add a custom kitchen island or buy a wheeled cart.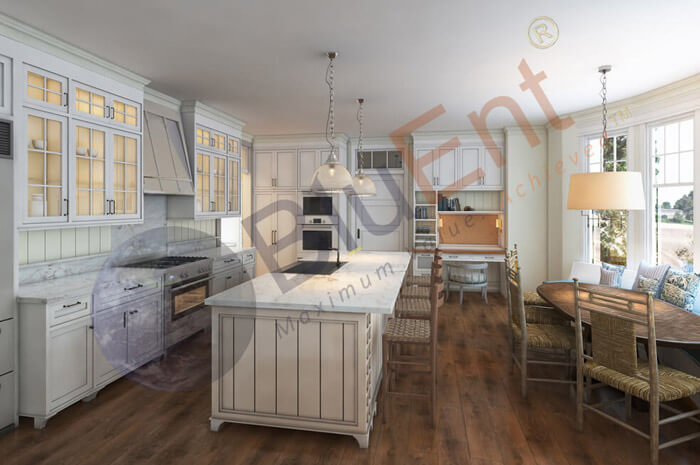 Interior rendering of kitchen with island by BluEntCAD
Other things to consider for the spacing:
There should be enough room for both working and flow of traffic. If you have an island, there should be a minimum of 42 inches between it and the counters.

Leave enough floor space in front of appliances so that doors can be opened and people can walk in front of them.

For food preparation, there should be at least 36 inches of counter space. For the sink, there should be at least 24 inches on one side and 18 inches on the other.
Tips for Kitchen Remodeling
1. Paint Existing Cabinets
If you're content with your current cabinets' location and functionality, there's no reason to get new ones. Paint them or give them a new finish. Or if you want an airy, fresh look, remove some of the doors for open shelving.
2. Choose Your Sink and Appliances Early On
Since your appliances will have a notable impact on the layout, choose them during the early stages of planning. If possible, use an appliance store that will both allow you to buy early and hold onto your purchases until you are ready to install them. This is because appliances go in last.
3. Have Only One Eye-Catching Design Choice
Too many eye-catching or statement items can confuse the eye, and you or your guests might not know where to look, or even find it overwhelming.
Let just one element be the star of your kitchen show, whether it's some incredible stonework or gorgeous wooden furniture.
4. Use Shelves and Hooks
Put S hooks beside the range hood so you can hang frequently used items, such as pots and pans. Furthermore, you can install a shelf behind or beside the range to keep your spices, cooking oils and utensils handy.
5. Consider a Swing-Out Tap
If you don't want to keep lugging pots of water from the sink to the stove, a swing-out tap (also known as a pot filler) will allow you to fill pots near the space where you heat them.
For something less permanent, you could use a long hose attachment for your main faucet so you can fill pots wherever you please.
6. See How the Tiles Look Ahead of Time
Don't just look at the tile samples.
Lay out the tiles before they are stuck in place. This may involve some work, but you'll be able to see if any tiles are off color, if the design isn't quite what you imagined it to be, or if it just doesn't work.
You'll thank yourself later.
7. Incorporate Biophilia
Biophilic design has been on the rise. But you don't need to turn your kitchen into a jungle. Just one or two elements can add a touch or warmth or freshness. Whether it's wood, stone, leather, or plants, the choices are all classy and versatile. For example, custom cabinetry and millwork can add warmth to a contemporary or white kitchen.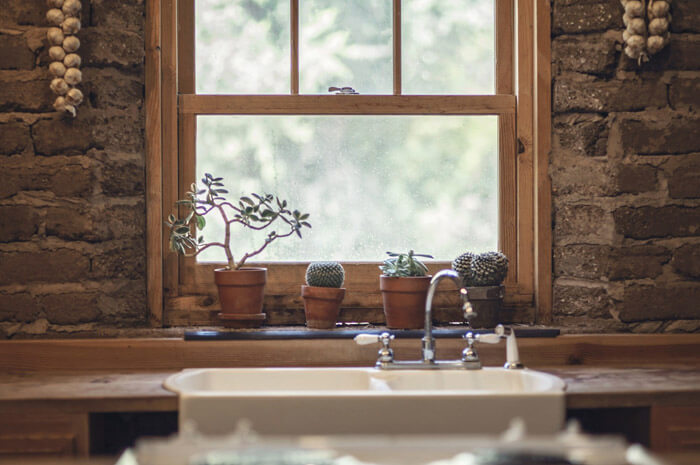 Credit: TheVirtualDenise, Pixabay
8. Think About the Maintenance
Your utilities and design choices will have an impact on how much time and money you spend on cleaning. Be wary of things that will gather dirt: open shelves, the garbage area, the place behind the sink, and so on.
Conclusion
Do invite your designer and contractor to your home to discuss your requirements for your kitchen remodeling. This will bring clarity to the planning and help ensure that you get the results that you want.
For best results, use professional photorealistic 3D rendering services. BluEntCAD has been serving the architectural and construction industry since 2003 and has an arsenal of experienced renderers so you can get the kitchen that you want.
We serve homebuilders, real estate developers, interior designers, architects, home renovators, contractors and remodelers for large to medium scale residential, commercial and hospitality projects.
Ready to get the kitchen that you want with the help of an experienced architectural rendering company? Contact us now!