Every construction project requires high-quality 3D modeling for accuracy and safety. While some firms have in-house teams, the majority of architects, builders and developers turn to outsourcing 3D rendering.
This is due to its relatively low pricing. It also allows companies to focus on their business. 
The 3D rendering market size is expected to grow between 2020 and 2026 at over 20% CAGR. It estimated to hit 2.92 billion USD by 2022 alone.
This growth is being driven largely by increasing demand for customized products, real-time rendering, and applications in product marketing. The ongoing COVID-19 pandemic has also contributed to its expansion, with a rising popularity of gaming and consumption of digital media.
There is also a rapid increase in investment in the development of smart cities, including in the US, Canada, UK, Germany, and the Netherlands.
If you're planning to hire 3D rendering services, here's how to get the most out of it while preventing hiccups along the way.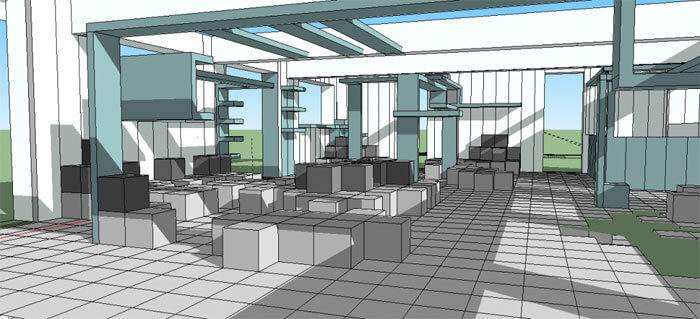 Communicate your requirements up front
No two renders are alike, and neither are their price quotes.
Every architectural project has its own unique requirements, and 3D rendering studios work with varied pricing. This further alters with every project that they handle.
In such a case, you should present your business requirements up front so that estimation of time and quote becomes easy.
Your outsourcing partner should request a proper documentation from your side that highlights your project requirements, deadlines and software specifications.
Know about the pricing
Hidden costs are a no-no, but some companies will unfortunately not be transparent with you. Ask about the cost of the software, A/B testing, business analysis, reports, and strategies, along with anything else you can think of.
Go through their 3D rendering portfolio
Don't hire a company before analyzing their portfolio. It should show you a diverse range of projects, so you know what they can handle. It's also a good idea to go through the company's case studies. Who have they worked for? What were the challenges they faced? This will tell you a lot about the service provider.
Want a deeper dive into what constitutes a quality check? Go here.
PS. Don't be afraid to ask around for other clients' experiences! Outsourcing 3D rendering is a big decision, and you deserve to know what your partner can deliver.
Do not shy away from providing more information
Most architectural rendering studios request a set of drawings and plans.
Make sure that the documents are readily available for renderers to access and estimate project deadlines and pricing structure.
Your outsourcing team will be able to anticipate possible changes and revise quotes as they add more flesh to bones.
The crux of the point is, the more information you provide, the better your 3D visualization will be.
Examples of such information would be images, reference images, presentations, and mapped Google images.
Set timelines after mutual discussion
The best practice is to set deadlines 2 to 3 days before the due date.
This way, there is room for suggestion and feedback. A helpful tip for first-time clients is to go for renderers who provide scalable solutions and keep you updated via reports about the progress.
A non-disclosure agreement is standard
Signing a non-disclosure agreement prevents your renderer from sharing your information with other 3rd parties during or after project completion.
You can take help from a legal expert to draft an NDA. Make sure you read the entire agreement carefully before you get your rendering partner to sign it.
Conclusion
Working with a right architectural rendering studio will sort out complexities for you. Luckily, you don't have to look far for outsourcing 3D rendering.
BluEntCAD's team of expert 3D renderers and drafters have years of experience. We provide 3D product modeling (including product rendering), exterior 3D rendering, interior 3D rendering, and architectural walkthroughs and fly-throughs, and undertake thorough quality checks.
Ready to get the 3D visualizations you deserve? Contact us now!
Maximum Value. Achieved.