Aerial view of Sydney, Australia by Patrick McLachlan
According to the current real estate trends in Australia, experts are recommending buyers to be more strategic in their decisions for this year. Recent growth trends are not expected to continue at the same pace across the country.
Let's take a deeper dive into Australian real estate trends so that you can come to a more informed decision about constructing, renovating, buying, selling or renting.
Introduction to Real Estate Trends in Australia
Australia experienced a housing market boom in 2021, seeing huge value gains due to both low interest rates and a shortage of homes.
In the year leading up to November 2021, home values climbed to 22.2%. The estimated value of residential real estate reached a record high of 9.4 trillion dollars in only twelve months.
Due to the Home Builder scheme, a large number of homes in Australia are under construction – buyers are continuing to opt for detached housing. This has been given a push by the rising adoption of hybrid work.
In regional markets in the past year, housing prices have risen twice as fast as in capital city counterparts. Large coastal centres closer to capital cities attracted most of the metro moves.
Prices are predicted to flatline in the second half of 2022, with further falls in 2023 as interest rates rise.
Australian Real Estate Trends
Before we get into the details, here are some quick, important statistics:
Spurred by Covid lockdowns, many residents from Melbourne are considering moving, largely to Hobart, Moama, and Adelaide.

Generally, dwelling prices are expected to climb between 6% and 9% in capital cities. Hobart and Brisbane will be in the lead, with the biggest price growths due to high demand and lower supply of stock for sale.

Melbourne and Sydney will likely see growth slow.

Sydney is by far the most expensive housing market in Australia.

According to data from PropTrack, throughout 2021, tenants grew interested in coastal and regional locations, thus hiking competition and prices. As major cities once again open up after lockdowns, some pressure might ease on coastal and regional markets. However, remote working trends are here to stay, and some people will want to continue working from these less populated locations.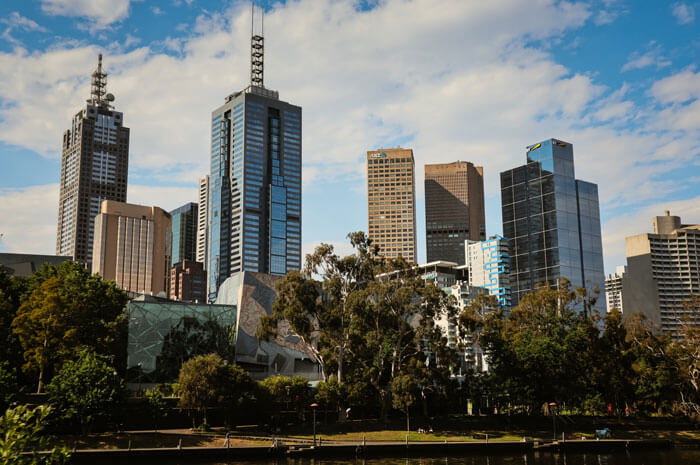 Credit: Image by Felix Haumann, Pexels
With that covered, let's go through some trends experts say are likely in the coming year.
1.

Rents Will Increase

Investors will be more able to take control their own financial future as long as the interest rates and market stay competitive.
2.

More Property Bought Through Self-Managed Super Fund (SMSF)

Investors will be more able to take control their own financial future as long as the interest rates and market stay competitive.
3.

Paying Premiums for the Right Neighbourhood

With the Covid pandemic, more people have seen the appeal of having property in a "good" neighborhood. People with the capacity will be more likely to pay a premium to live, work and play within a 20-minute walk, bike ride or drive from their home.

They may also look for things such as education facilities, community facilities, sporting facilities, shopping, and recreational facilities close by.
4.

Growth in Coastal and Regional Areas

As Australians continue flexible work and act on their retirement plans, regional and coastal regions will see growth. This may have the double effect of creating more jobs in such areas.

The trend of trying to retire earlier through investing or downsizing has also been boosted by the pandemic. It is expected to continue at higher levels than previously seen.
5.

More Expensive Properties Will Outperform

The current Australian property cycle was, at first, characterized by every segment of the market rising aside from inner-city high-rise apartments. However, growth in property values is now being led by the high-end market.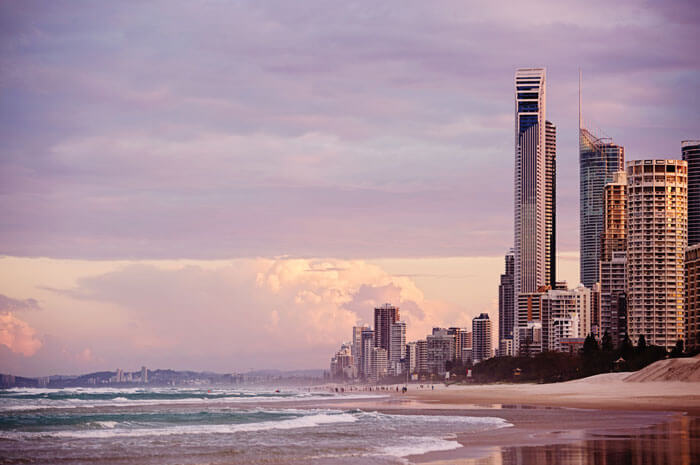 Credit: Image by Nathan Cowley, Pexels
6.

Growth in Borderless Buying

Data will drive investment decisions. Through being well informed about real estate trends in Australia, investors will be able to quickly spot opportunities. Savvy investors are looking beyond capital cities to make a profit.

Virtual buying is not new, but like many other trends has been accelerated by the pandemic.
Recommended Reading:
7.

Decline in First Home Buyer Activity

In August 2021, the volume of enquiries from buyers (often owner occupiers) fell by 21.6%. In spite of this, interest from investors and first homebuyers rose. Many first homebuyers have been kept out of the market due to a rise in property prices.
What About Luxury Australian Real Estate?
Border closures due to Covid have slowed property sales to international buyers. However, it is expected that the luxury real estate market will grow in 2022 as expats return to Australia and travel restrictions ease.
The main barriers for foreign buyers are the restrictions set by the Australian Foreign Investment Review Board. This allows non-residents to purchase only apartments in new developments. However, foreign buyers who move permanently to Australia can obtain approval from the Board to purchase properties that have previously been lived in.
Most international and expat purchasers are seeking family homes in eastern suburbs and lower north shore of Sydney. Some wish to buy properties that are close to private schools.
Some buyers have been driven forward precisely by inventory shortages and travel restrictions: in several instances, expats purchased a property without seeing it due to their desire to secure a place. In many of these cases, the purchasers already knew the areas and had family members inspect the properties and report to them.
Conclusion
Australia's housing boom seems to have come to an end, with growth expected to fall by as much as 5% in 2022. Restrictions on foreign investments may also lower demand.
As costs increase and factors impact project progression and timing, developers in the Australian property market should regularly review their building contingencies.
When it comes to constructing or renovating properties, Building Information Modeling and BIM clash detection are highly recommended for maximum safety and aesthetics, which can raise the value of a property. If you require BIM modeling services, BluEntCAD is just a click away.
We serve commercial architects, general contractors, MEP engineers, civil engineers, HVAC subcontractors and design build contractors. Browse our portfolio to see how we've helped companies like yours.
Ready to make your project a success with BIM modeling services? Contact us now!
Maximum Value. Achieved.