US +1(832) 476 8459
|
Canada +1(647) 478 5230
BluEntCAD's Knowledge Series: The Golden Era of Millwork
/
/
/
Download Our Millwork Sample
Download Our Millwork Sample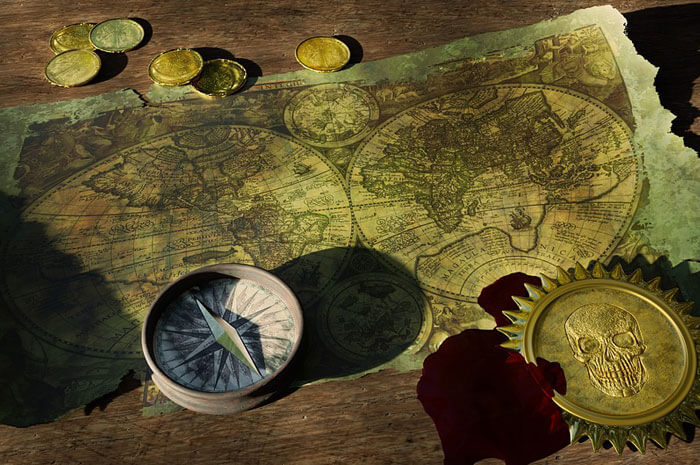 In today's Knowledge Series, we shed light on the millwork trends of the Golden Era. Sit tight and buckle your seats for a cruise down the memory lane!
Early Voyagers
Towards the end of 1600s, architects from Western Europe decided to travel to what are modern day Greece and Italy in attempts to explore the native ancient architecture of these countries. The idea was to transform the prevailing stone structures into what would be the beginning of woodworking and wooden architectural style.
From the travel sketchbook of Charles-Edouard Jeanneret – Credits Artists Rights Society
Over time, these styles have evolved into the modern day millwork that we work and come across every day.
What is millwork?
Millwork derives its name from the practice of creating functional elements out of wood in woodworking shops or 'mills'. Early on before the Industrial Revolution, little or no machinery was involved and nearly everything was hand-crafted.
Common millwork components include windows, doors, frames, moldings, trims, stairs, banisters, paneling, sash, transoms and cabinetry. Millwork does not include flooring, siding, clapboards, veneers, hull or lath. Millwork forms an integral element of the decorative space in a house – carrying its theme.
Spiraling backwards in time – What was the Golden Era of Millwork?
Since the beginning of construction and architecture, wood has remained an indispensable building element. From Noah building his Arc to the Sistine Chapel, wood and woodwork has always lent its rustic and earthy charm to buildings and construction sites.
Millwork reached its pinnacle during late 1800s and early 1000s. It is this period of 1880-1910 that is often referred to as the Golden Era of Millwork.
During the Golden Age, virtually everything from flooring to paneling to window frames was built from wood. Rising population created a demand for more residential spaces and offices which led to the explosion of the millwork industries.
Some other factors which contributed to this growth were:
Invention and manufacture of large scale machinery which made wood-cutting and carving easier. This led to the creation of better-finished products quickly.
The bounty of forests. According to National Atlas, forests covered nearly one billion acres of the present United States and this was before the European settlement.
Abundance of low-cost labor, eager to be employed with lumber and wood companies.
The new manufacturing processes invented during the Industrial Revolution of 1820-40 along with well-developed shipping, roadways and railways made it easy to access and carve woods from different parts of America. Log rails over 900 feet long were assembled during 1910-40 and sent down Columbia River to San Diego for lumber and millwork.

Siewers Lumber & Millwork Company

The woods that were in demand included Fir, Cedar and Pine. The glory of the Golden Age is still visible in older cities today which have well-preserved downtowns. You can see that the entire structures and their interiors are made of wood including mantels, staircases and entryways. Now almost a 120-year-old trade, millwork has evolved from plain wood to include synthetic elements to accommodate the demand of modern times.
Click Here
Let's have a conversation!
What were the common architectural woodwork styles during the Golden Era which continued on to the modern-day?
The period of Golden Era saw Victorian Revival, Craftsman-style houses, Colonial Revival buildings, Prairie Style houses, Spanish Revival style and some glimpses of Tudor and Fairy style houses.
Let's discuss some of these.
Late Victorian Style
Victorian architecture is often seen as the cornerstone of British architecture. Victorian houses were elaborate, ornate and archetypal of British housing.
One of the most prominent features of the Victorian house plans and religious structures were stained glass doorways and windows. These homes emphasized on having maximum natural light and stained glasses ensured that the receiving area was illuminated with natural light.
Victorian-style houses had high, grand ceilings to make the rooms appear larger than they actually were.
The flooring inside these houses comprised original geometric tile designs in hallways. Today, interior designers often bring these back as part of their restoration projects.
And how can we forget the iconic bay windows? Considered a hallmark of the British culture, these bay windows flooded the reception rooms with natural light, creating airy living spaces.
Victorian house millwork featured arches, decorative panels over windows and intricate moldings featuring ceiling roses for a mesmerizing effect.
Colored brickwork and original fireplaces are other salient features of the Victorian houses.
Craftsman Style (1910-25)
The craftsman houses have a long history in America but again, they have their origins in Britain.
During the 19th century, Britain was undergoing the Industrial Revolution and because of mass production surplus, original handcrafted products had lost their value. In protest, the British Arts and Crafts Movement came to be, for taking back the dignity and worth of handcrafted products. Born out of the movement, the craftsman style homes were original, simple and built out of local & natural materials.
Craftsman style house plans had simple and earthbound interiors and exteriors.
Entryways were lined with pillars. The roofs had over-extended eaves which made way for spacious porches. There was painted wood siding on the exterior with occasional splashes of stucco or stone for an earthy vibe.
The interiors of a true craftsman house had a very prominent fireplace, built-in storage and had wooden features abound. The windows and doors had thick trims around them, the ceilings had boxed beams and there were built-in bookshelves – all handcrafted.
The craftsman house millwork relied heavily on wood. Major highlights included wooden floors, open beams and wood trims.
A sample of craftsman house style from early 1900s
Colonial Revival Style (1880-1960)
Perhaps the most understated and classic style in architectural history is the Colonial Revival. Rather than cute and simple, the colonial-style architecture was stately and distinguished. These substantial homes declared that their owners had traditional values and they were conformists of conventions.
The most distinctive feature of American colonial architecture was its symmetrical façade. Both sides of the house were mirror images of each other. These houses had 1-2+ with a medium pitch, side-gable, narrow-eave containing roof.
The entry had large doors sidelights, hood, transom and if space permitted, even porticos.
The decorative elements of the early styles were restrictive. They were often derived from Roman and Greek classical architecture.
The colonial revival millwork included 18th century Queen Anne furniture in mahogany, black walnut, and oak with panels of woven cane and loose cushions. The woodwork here was simple, often featuring glossy off-white called as colonial ivory.
In the 1890s, colonial revival architecture was expressed everywhere. The colonial revival homes remain popular to this day because of their timeless designs.
Colonial Revival Style House
Prairie Style (1905-20)
A wonderful introduction from the heart of American Midwest, the Prairie style home plans emerged in Chicago around 1900 from the work of a couple of young architects including Frank Lloyd Wright. Contrary to the overblown Victorian style, Prairie houses followed natural progression. The artist philosophy emphasized purity of design and artistry in execution.
Houses themselves were one or two story high and the building form was low and long with broad, overhanging eaves overlooking wide porches.
The Prairie style incorporated the Midwestern regional influences and stylized Japanese elements such as shoji screens.
Prairie house millwork included façades which were horizontally oriented, spacious interiors with wood banding and balconies and terraces with plants and shrubs.
The interiors of these houses had art glass doors and windows, to welcome the natural light. Even the furniture, rugs and fixtures designed for these homes was in tandem with the geometric patterns on the glasses.
A Prairie-Style Home By Bruce Lenzen Design/Build
Wright's furniture especially was made with oak and was minimalist – without elaborate carvings. Robie House designed by Wright is perhaps the most well-known example of this style.
Robie House by Frank Lloyd Wright
Spanish Revival Style (1915-35)
Old Spanish style homes were born as a result of the Panama-California Expansion and was inspired from the architecture found during Spanish colonization of North and South America. The style is popular even today.
The Spanish Revival style is extremely eclectic and exotic. Several Mediterranean nuances are added to create harmony among elements with influences from Spanish Baroque, Gothic and Moorish elements.
Some of its definitive elements include:
Half round arches and curves over windows and doors.
Towers and columns which gave way to balustrades, covered porches, cantilevered balconies and arcaded walkaways.
Highly ornate entryways with a prime, focal window.
Elaborate tilework wrought iron grillwork and relief ornamentation for making the frames around doors and windows.
The respective elements of these styles were not exclusive and one can often see several overlaps and local variations across the country.
A Spanish Revival House with Mediterranean nuances
During the Golden Age, the millwork produced was standardized and catalogs came into popularity.
When did the millwork catalogs come to be?
Millwork as it exists can be roughly segregated into two eras.
The First Era millwork and Second Era millwork.
What is First Era Millwork?
Millwork catalogs were obscure before the Civil War and this era is referred to as the First Era of Millwork.
Ideas were inspired by Pattern Books, which were essentially illustrated essays discussing the principles of design produced by veterans like Asher Benjamin. The Pattern Books intended to teach design skills but did not provide designing elements or complete millwork profiles. After the Civil War, however, the millwork production was reduced to a handful of companies. To ensure uniformity among products and in an attempt to understand the taste of the customers, the producers decided to standardize their production process.
Get in touch with our experts to know more about Millwork DraftingE-mail: cad@bluentcad.com
US: +1 (832) 476 8459
Canada: +1 (647) 478 5230
Query: Work with experts
Which ushered in the subsequent second era.
What is Second Era Millwork?
Millwork produced after the Civil War and before World War II was standardized under a nationwide distribution system with universal standard profiles, uniform documentation and comprehensive, wide distribution.
And this is the Second Era Millwork. The first proprietary millwork catalogs were issued in the 1870s.
Knowing which period your house comes from is crucial so that you have a better chance to find affordable reproduction for your property.
Vintage Millwork Catalog – Credits Pinterest
What is the state of present day millwork?
The current day millwork industry is not dependent solely on wood. With enhanced techniques and advanced machinery, elements such as glasses, decorative coatings, polishes, and fasteners have all found a place in modern millwork. Cutting edge technology has made it possible to develop creative designs with utmost precision and accuracy.
Modern millwork elements are not limited to entryways, doors, and windows but can be fitted in hotels, receptions, lobbies, casinos and tournament stadiums as cabinetry, wall panels, fire rated glasses, metal doors and frames, desks, custom solid surfaces, wainscots and custom built-in elements such as bookshelves. That being said, the designers who educate themselves on classical architecture can apply historic practices into contemporary design. With BluEntCAD– Millwork shop drawings service you can take your ideas and bring them to life with just the right mix of modern and classic.
Maximum Value. Achieved.
Subscription
Help?