US +1(832) 476 8459
|
Canada +1(647) 478 5230
Traditional Millwork Vs. Modern Millwork
/
/
Download Our Millwork Sample
Download Our Millwork Sample
Millwork has consistently been an essential material in building construction. For several centuries and eras, a building is hardly completed without a touch of millwork.
Given many revolutionary technologies introduced into the building industry such as computer-aided manufacturing and building information modeling, millwork only experienced a transformation from traditional into an enhanced state.
Until now, millwork continues to appeal to engineers, constructors, and potential homeowners. And considering the functional and aesthetic benefits it offers, modern technologies are employed to improve and streamline construction using millwork.
The introduction of state-of-the-art machinery and high-quality craftsmanship make the traditional millwork give way to modern millwork.
Traditional Millwork
Traditional millwork is the basis for the improvement that gives rise to modern millwork in this new age. The traditional millwork included millwork drafting, shop drawings, millwork shop drawings, woodwork drafting, and custom millwork.
It involved architectural millwork, casework, and cabinetry. Most of the work involved in traditional millwork included the making of lumber pieces through mechanical sawing and other processes.
Products and materials from the traditional millwork were predominantly found in most homes in the late 18th and early 19th centuries.
Historically, traditional millwork created a link between ideology and production technology and contributed character and functionality to buildings during the period through an affordable, high-quality, and innovative market.
Architectural millwork was the bedrock of traditional millwork as it involved the creation of all the wood exposed to view after the completion of a building project.
Included in this category are windows, doors, paneling, stairs, crown molding, box beams, door frames, trim, shelving, commercial and residential cabinetry. Everything made of wood attached to a building's interior or built into a building falls under this category.
Traditional millworkers also provided custom millwork to create a personalized signature and make a statement. This ensured the creation of unique products that were not similar to others and no one was likely to have that same piece created.
Traditional millwork was almost 100% wood without any inclusion of other materials like plastic. The production process started from manually sawing lumber into pieces required for creating custom millwork.
Besides, the traditional millwork techniques relied on manually molding lumber pieces to suit the design or drawing being followed.
This is why there were slight differences in similar parts made, unlike the modern millwork techniques that depend on digital molding that ensured entirely identical parts for a project.
Emphasis on the process of making is more significant among all the factors that distinguished the traditional millwork from modern millwork because it focused on attention to detail irrespective of the tools used.
The bulk of the process of making the traditional millwork was manually aimed at achieving the desired and with different requirements.
Under the traditional millwork, more attention is paid to the finish of all wood products, which can be paint, stain, or semi-transparent finishes.
The purpose of the finish can be decorative or protective to keep the woods from fading, splitting, warping, and decaying.
Meanwhile, most millwork materials can be installed without much modification during the construction process.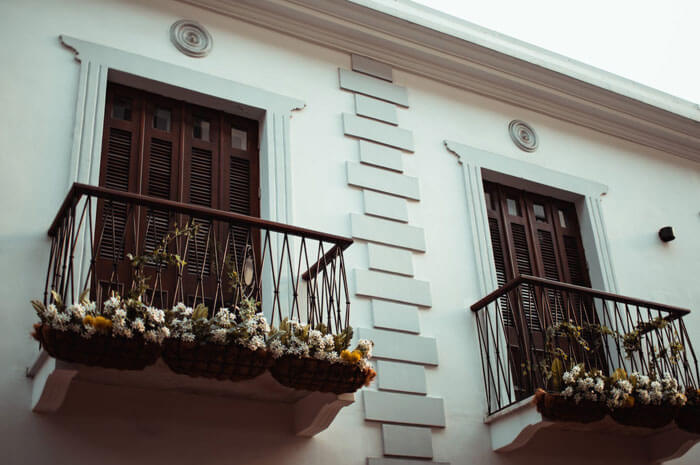 Modern Millwork
The introduction of modern technology and a slight shift from the olden days' theme and styles have somewhat made the traditional millwork to give way to the modern millwork.
Architecture, designers, builders, and even potential homeowners have all embraced the changes brought by technology and prefer a blend of the old and the new techniques in constructing their homes.
Unlike the traditional millwork, modern millwork seems to be primarily concerned with the kitchen and bathroom designs irrespective of a possible renaissance in design and integration. However, modern millwork relies on enhanced techniques for panels, casework, and hand tools for the finer details such as carvings, trim, embellishments, and applied details.
The impact of modern millwork is prominently felt in the kitchen design, countertop, and cabinetry.
After planning, designing, and taking accurate measurements of the interior of the project rooms, unique cabinets that will fit perfectly into the house will be made with special attention paid to detail to meet up with clients' expectations.
The National Association of Home Builders in a report from a survey about the cost of building all components of a home stated that about 29% of the total cost of building a house goes into the interior finishes comprising cabinets, countertops, fireplaces, fixtures, drywall, trim, doors, etc.
This shows the reason for the significant rise in the need for modern millwork, which has caused the modern millwork industry to undergo a rapid change that made companies digress into computer-based production technology for accuracy and mass production of millwork while still allowing custom millwork & casework and cabinetry.
At present, more than 90% of millwork companies and cabinet-making shops depend on computer-based design software and more than 40% use computer-controlled equipment in their production.
Also, most modern millwork productions are based on products that are increasingly customized and are created in a made-to-order way.
Click Here
Let's have a conversation!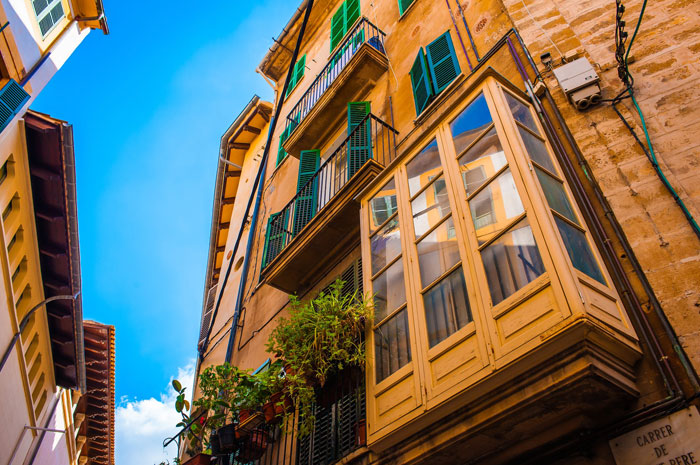 One thing that architects, millworkers, and builders have realized is that modern millwork has created a new paradigm.
With modern millwork, the design has gone beyond just shaping a box for home use; there must be a marriage of design, technology, production, and ideology in order to create a beautiful space that enables making a statement.
Modern millwork features the use of a wide range of materials such as products from hardwood, softwood, medium-density fiberboard (MDF), composite materials, finger-jointed wood, fiberglass, and particle board.
Besides, other materials made from aluminum, stainless, steel, and glass are also being incorporated into the production of millwork.
While little or no attention is paid to ceilings in a house, they are always in the periphery vision, and any form of imperfection such as dirt or cobwebs will attract attention.
The beauty of the ceiling can be enhanced by installing a molding from an extensive collection of beautiful moldings available. This is common in modern houses as they dispense this extra touch of beauty.
Leveraging the extensive collection of decorative aspect of the traditional millwork, modern millwork also extends to floor molding to take a room's feel and appeal to the next level.
During the golden age era of traditional millwork, a construction process was not considered finished until floor molding was installed.
Modern millwork has a wide range of decorative, sleek, and beautiful floor molding that can be installed depending on the homeowner's taste.
Hire BluEntCAD!
Whether you favor traditional or modern millwork, there is a need for high-quality millwork shop drawings, woodwork drafting, custom millwork & casework, and cabinet drawings because they serve as the background and the basis for any millwork project.
Millwork drafting and millwork shop drawing service require a high level of expertise and experience. BluEntCAD offers top-of-the-range computer-aided millwork drafting and drawings from start to finish.
You can trust BluEntCAD for all millwork and related drafting or drawings; the company has successfully handled several commercial and residential millwork projects.
Contact BluEntCAD today for your projects and inquiries; you are assured of an exhilarating experience.
Maximum Value. Achieved.
Enquiry
We are happy to assist you in any way we can.