According to an article by Gettysburg College, you spend 1/3rd of your entire life at your workplace. An average person spends 90,000 hours in their lifetime at work.
If you devote so much time in the office, don't you think offices should be better looking? Shouldn't there be more to an office than just chairs, tables, systems and cabinets? Or shouldn't your business give your clients a sense of comfort, irrespective of where they visit from?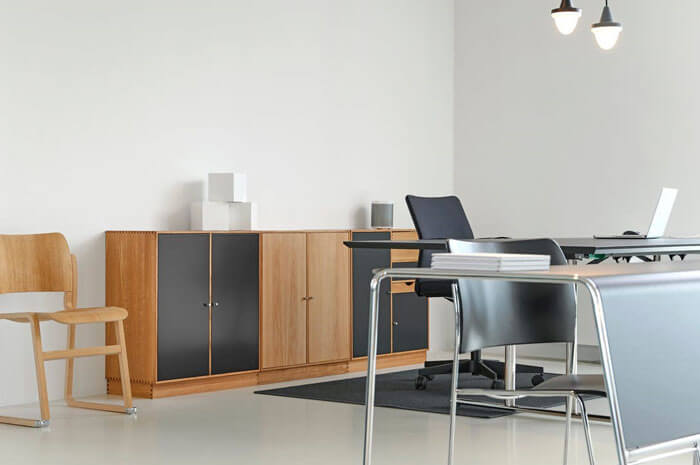 You may not realize this, but your office interiors speak volumes about your business. To live up to the business brand image, your office must have the right ambiance. Whether it's a healthcare facility or a startup or a Fortune 500 company, first impression is always the last impression. The office furniture is pivotal to this. Most organizations go for custom office millwork, thinking that their personal statement will be highlighted. We'd, however, recommend that you chose modular casework over custom millwork for your office.
Millwork cannot be relocated or moved
Millwork is usually installed. And once done, it isn't going anywhere.
Say, you want to move it from the pantry to the lounge;
You can't.
And if your office space is expanding and you are leasing a bigger space then this millwork cannot go with you.
On the other hand, modular casework is not fixed to anything permanently, so it can go places with you. Simply pack and take off. How?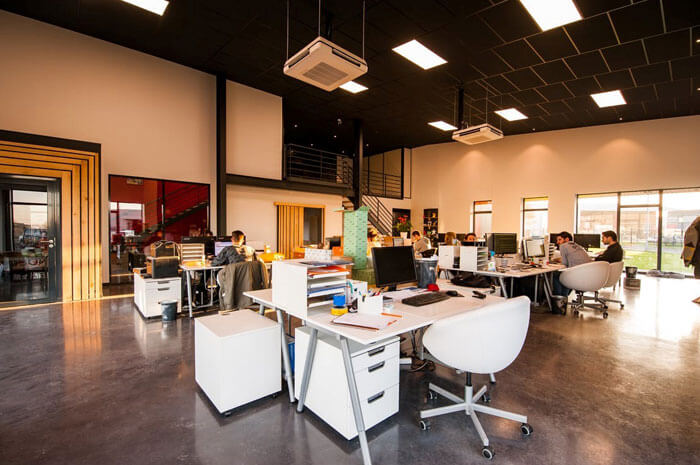 Ideally, casework excludes custom made furniture. The central idea is to create pre-fabricated building components that can be assembled on-site. Casework pieces are not built-to-fit. They are manufactured after taking general geometric dimensions of your office space. Of course, there are several variants, colors, surface finishes and materials. Casework is typically mass-produced. Casework provides consistent, convenient storage options without the hassle of installation.
Because: Millwork takes up both time and money
Time is of the essence in businesses. And when you decide to install custom millwork, you will have to cordon off operational areas or even shut down your office for a while. Not only do you pay for construction and installation but you also lose precious business hours.
Modular casework comes pre-assembled, so there's no need for messy installations. It's always a quick setup. Modular casework drawings are extra help here. They come with standing instructions and labels about the different pieces and how to setup. Just hand these over to your contractor and you're good to go.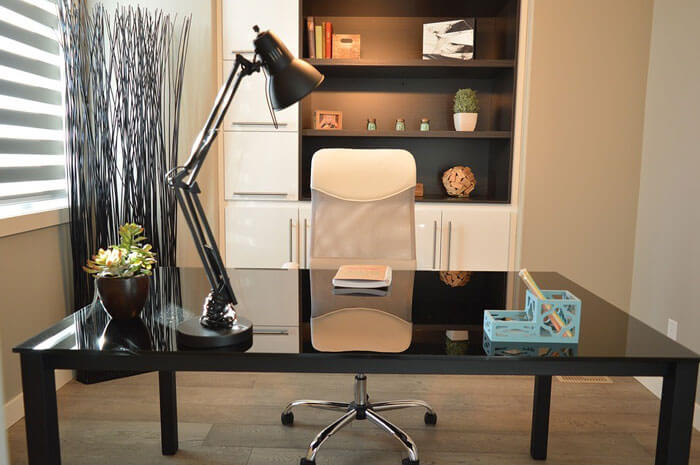 Because: Lapses in QC processes
Custom millwork is handmade. There is indeed fine craftsmanship involved but the chances of precision are lower and creating identical pieces is even lower. Why? Because there's always room for human errors. So, for the traditionalists and sticklers for conformity – architectural custom millwork is a big no-no.
The machines excel here. You can order a hundred cabinets and be sure of receiving the same consistency, replication, and quality! And what's more, if you plan to design custom furniture drawings for your casework, you will have ready-to-refer designs whenever you want to expand or order more components.
Think about it. And if you like, speak to us here at BluEntCAD for high-quality casework shop drawings services.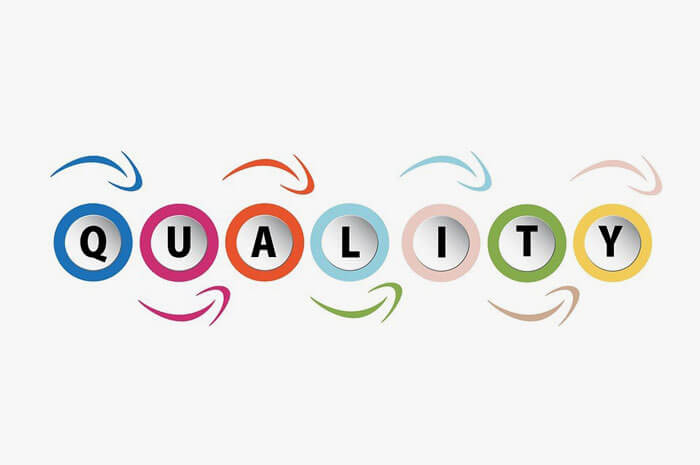 Because: Significantly lower depreciation schedule
Depreciation schedule allows firms to track their long-term assets and analyze how these assets will reduce in value over time. Custom millwork is classified under the real asset and not a personal asset. This is why it is subject to a longer depreciation schedule of 31 years. This means, that over time, architectural millwork will cost you more money.
Architectural casework has a depreciation schedule of just 7 years. Now, you decide what will be more viable economically in the long run!
Because: Finite design options
Fancy, designer architectural pieces cost fancy money too. If you are a small business just starting or expanding, you cannot afford to burn a hole in your pocket with over the top expenses. That ornate embellishment on your pantry cabinets would look stupendous, but you will perhaps not be able carpet your floor properly. And come to think of it, little expenses such as fixtures, drawers, façades and handles will add up quickly!
With modular casework, you have a multitude of design options which will be functional as well as economically viable. Oh, and fancy too.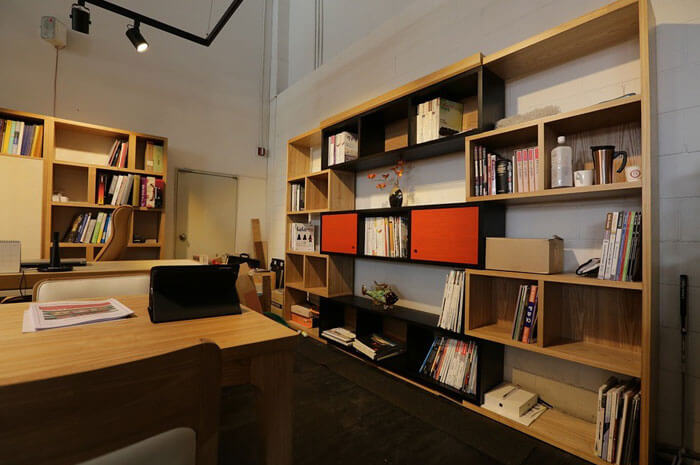 Ready to take the plunge with modular casework? We have compiled some ideas for your next project. We provide architectural & construction drawings for office casework for a multitude of businesses. Fix an appointment today to know more.
Stainless steel casework
For places demanding high standards of hygiene, stainless steel modular casework is highly recommended. Steel does not retain moisture and can withstand high sanitization processes. It can also handle heat, pressure, harsh chemicals and water without rusting. Hospitals, morgues, operating rooms and other verticals of the healthcare industry use stainless steel casework components extensively.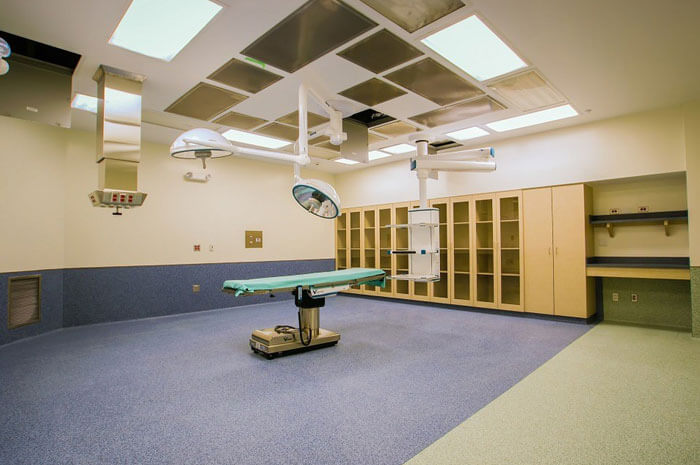 Outside of the healthcare industry, food processing units, factories making healthcare equipment and heavy-duty areas such as police control rooms also benefit from the long-term functionality of steel modular casework.
Laminated casework
Unlike the very metallic finish of steel casework, laminate modular casework offers several standard finishes and hardware options to choose from. You can match your décor conveniently. You can also create personalized architectural style statements without shelling out extra bucks.
Modular casework accessories
There are all types of accessories and features that add frills to your modular casework fittings. Choose from drawer gliders, self-closing cabinets, and drawers, transparent and frosted custom glass doors, adjustable shelving units, fixtures such as lighting, faucets, sinks and electrical outlets, anti-microbial copper surfaces, drying racks and peripherals.
Still confused? Let a millwork drafting company such as BluEntCAD. We partner with fabricators, cabinet manufacturers, and furniture manufacturers to create high-quality casework shop drawings for your office.
Maximum Value. Achieved.