US +1(832) 476 8459
|
Canada +1(647) 478 5230
Battle of the Works: Millwork vs Casework
/
/
Download Our Millwork Sample
Download Our Millwork Sample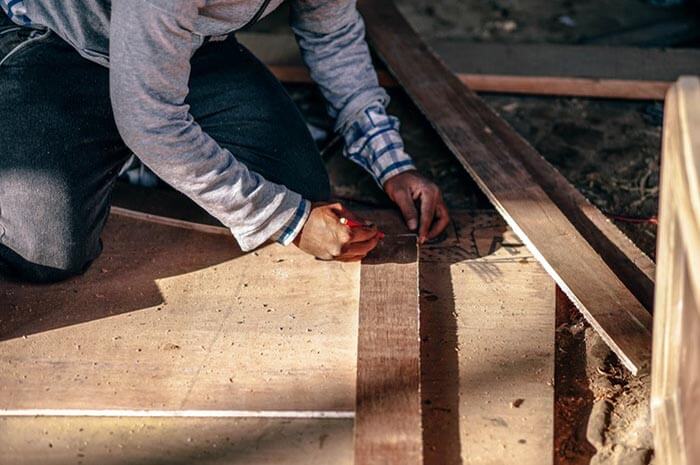 Our curious customers often ask the difference between casework and millwork drafting. We decided that we would explain it to everyone.
Custom millwork and casework are two important woodworking categories that rarely get the attention they deserve. Although both millwork detailing and custom casework share similarities under the umbrella of carpentry, the intent of manufacturing and their buyer persona make these branches distinct from each other.
Architectural millwork detailing
Simply put, millwork is woodwork that is manufactured in a mill. Some common objects include doors, trims, moldings, crown moldings, and wall paneling. Millwork does not include siding, ceiling or flooring. These fall under custom millwork.
What is custom millwork?
Anything in the world preceded by custom means 'specially built or developed'. Custom millwork is tailor-made woodwork serving both practical and decorative purposes. Depending on the size and requirement, custom millwork can either be minimal or have ornate decorative elements. Since custom millwork is bespoke, it is usually more expensive than run-of-the-mill furnishing pieces.
Understood.
Talk about casework now!
Casework, as the name suggests, involves making boxes. It can be best defined as the assembly of box-shaped wood. Think cases, cabinets, bookcases and storage spaces, for instance. Casework is not custom made and is generally used for modular purposes.
The assembly of casework also makes it different from custom millwork. Customers are usually provided pre-fabricated furniture pieces that have to be assembled for creating the final product.

The main distinction between casework and millwork is that casework is stock goods. Any ready-to-purchase shelving, cabinetry, and storage furnishing is casework. (Think IKEA.)
If you install casework and expect it to gel in with your room layout, then you're mistaken. Casework pieces are not made to fit your space. They are manufactured with pre-defined measurements and dimensions. Casework is mass-produced and hence less expensive than custom millwork. Moreover, casework is partially, if not completely, assembled cabinetry.
Getting the basics right: How millwork and casework differ
Millwork is custom-made.
This is the major difference between the woodwork types. Custom woodworking pieces such as custom wood paneling designs and furniture, commercial cabinet designs, and custom storage are all part of custom commercial millwork. They are built on millwork shop drawings – designed as per customer and property requirements. For any finished product to be considered millwork, it must fit into the space for which it is intended.
Say you get an ottoman designed for your bedroom. It will match the bed, the nightstand, the shelf, and the overall ambiance of the room. Now consider what happens when you buy a piece of furniture from your nearby store or online? The package that gets delivered to you is a casework product.
How do you budget custom millwork?
The standard rule of thumb is to multiply the cost of material at least twice or thrice for calculating the cost of finished millwork.
But which is better – Millwork or Casework?
The dilemma of choosing between millwork and casework is an old one. Both types of woodworking have unique advantages and contractors use both for furnishing your place.
Casework offers quick storage options. They are ready-to-use and are offered in several varieties, finishes, and budgets.
On the other hand, commercial millwork is unfinished and there is scope for further customization based on your taste, style, and requirement.
Casework is generally preferred by rental building contractors and hotel proprietors. You'll find them in hotel lobbies, corporate offices, gyms, malls and many other commercial places with a high footfall.
Since custom millwork is more expensive, usually private homeowners go for it. It highlights their individuality and adds considerable value to the house.
That being said, whether choosing casework or millwork, the decision lies with your budget, the kind of property you are thinking of developing, and your construction timeline.
If you have time and a high-end budget and want your home to reflect your style statement, go for custom millwork.
Custom millwork will give you:
Massive customization options
Architectural millwork can be done for any industry and property under the sun. At BluEntCAD, we've worked with clients who wanted custom millwork drafting for the healthcare, retail, and hospitality industries as well as for commercial, residential and industrial real-estate purposes.

Apart from this, we have worked on custom cabinet drafting, custom library drafting, custom kitchen drafting and custom home office drafting for American Architectural Inc., glass and mirror contractors ASI Limited, and several other esteemed clients.

Bold and Beautiful: The aesthetic appeal of made-to-order millwork is hard to miss
Since millwork is built with customer-specific requirements, it adds a personal touch to the interiors of your building. You can get custom wood paneling drafting and custom cabinet drafting done to create beautiful wood pieces with intricate designs that accentuate your house interiors and exteriors.

Quality to your taste 
With casework, you do not get to choose the kind of wood, texture, or furnishings you want. This is taken care of with custom millwork. You can work with your millwork drafting company to explain what you want in your finished product, the way you want it, and how you want it to look.

You can provide these shop drawings to the millwork installation company of your choice. The quality control is in your hands. You can tweak it the way you feel is best suited to your taste.
If budget and time are on a leash, then modular casework is the right way to go.
With modular casework:
You will have lower installation time
Casework is shipped in ready-to-install cases; cutting the installation time to nearly half of millwork installation. Most of the clients that require custom casework drafting from us have bulk orders and require easily installable cases.
You can repair, reconfigure and reassemble different parts!
Since modular casework can be disassembled and reattached, it is easier to repair or replace than traditional millwork. If you are not too picky, then casework fulfills the furnishing purposes of your property wholesomely. Moreover, casework is not fitted on the floors or walls. This makes it easy to relocate and rearrange.

Your requirements are specifiable Custom millwork drawing is time-consuming and tedious. It is rarely done without a few revisions. However, modular casework drawings can be easily created over by local casework drafting company. Or you can create casework models with BIM software, to get the intended design.
Contact today for modular casework design or custom millwork drafting services. We specialize in working with local businesses, startups, law firms, hospitality, and recreational businesses as well as real-estate contractors.
You can send us a message or drop by our office at any time to discuss your next project.
Maximum Value. Achieved.
Enquiry
We are happy to assist you in any way we can.