Real estate 3D rendering and technology has dramatically changed the real estate marketing in a big way.
The real estate industry is going through a colossal transformation and potential buyers and tenants are displaying different expectations from the builders and developers. 3D rendering for real estate has become a dominating part of the new and improved marketing strategies.
The utilization of 3D architectural visualization is changing both the construction and the buying process. The future residents get to explore their future homes before even meeting their designated real estate agents. Such is the power of techniques like virtual reality and other real estate rendering services.  
Of course, we can't overlook the magnification of competition in the real estate industry. The agents are hence trying to use 3D renders and various 3D rendering services to stand out from their competitors. They are enhancing their new marketing strategies with the help of 3D graphics development that offers photorealistic renderings. 3D rendering services are hence perceived to be a golden tool for gaining an edge over the competitors and secure higher conversion rates.
Every potential client or buyer wants to explore the smallest of details when building their future home. They are not wrong. Investment is a huge deal and they deserve their money's worth. This is where real estate rendering services is changing the marketing game and is today seen to be a popular selling tool. The 3D renders helps to showcase what all is possible and meet the 'higher' expectations of their clients.
BluEntCAD's professionals are known for delivering high-quality and graphically appealing 3D architectural visualization. Our experts connect closely with the clients and strive to make the finished product look like the initial concept. Here is how 3D rendering services USA has changed the marketing game.
Real estate 3D rendering allows agents to raise public awareness by incorporating 3D renders in their marketing strategies. These 3D architectural visualizations offer a visually appealing display of their recent and past developments and projects that allows them to increase their sales. Clients who can connect with these graphic presentations and picture themselves in the home, it propels sales and profits for the real estate agents.
The 3D renders are used in multiple ways by sellers for marketing their projects.
Sharing both stationary and interactive 3D architectural visualizations for their clients that can be downloaded on computers.

They develop marketing materials such as brochures, broad presentations, billboards, and other advertisements

They promote their projects using 3D renders on social media
How can you benefit from using 3D rendering services for your next marketing strategy?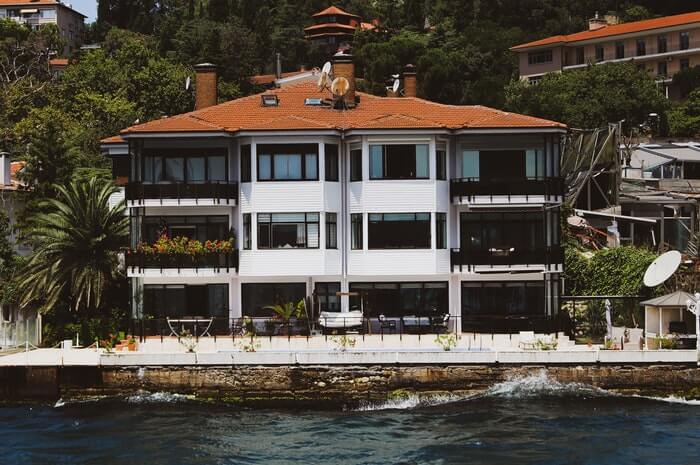 An exhaustive understanding of the overall project

For any kind of real estate marketing project, 3D rendering for real estate can showcase exactly what the real construction will look like. It can be created for both the interiors and exterior of the project. 3D renders show an in-depth detail for depth, light, shadows, textures and at times can even display real-world imperfections which can include what the entire neighborhood and street will look and feel like when the structure is complete, making it more realistically appealing.

Enhancement in the aesthetics of the structure

Clarity on what the structure or home will look like isn't the sole reason for increased sales. The real estate agents need to offer superior quality 3D architectural visualizations that give an insight into the beauty and elegance of the project. The more stunning yet realistic the 3D renders look, the more impactful it is. Giving a very appealing visual of the inside of the home and the outside of space can.

Deliver a superior 'futuristic' value

It's not just about what is displayed via real estate 3D rendering but what is finally built. The 3D renders shower a more promising development as the errors of flaws in the design and other structural details are identified before the first brick is laid. This is quite valuable to everyone involved in the project as it helps in saving both time and money. Successful projects then add futuristic value as achievements that get showcased in the stunning brochures.

Realistic quotes make the projects more valuable

3D visualizations offer very accurate structure and construction details that help in determining the 'precise' cost of the project. This enables the contractors to quote a realistic price that is overly calculated. Also, 3D renders show why the cost of say a luxury home is worth the money.

All in all, 3D rendering services incorporated in real estate marketing allow builders, contractors, and real estate agents to gain the trust of their potential clients and acquire a good reputation that then leads to more business and success. It even sets them apart from competitors that finally helps them to get that 'dimensional' edge.
3D architectural visualizations are perceived to be a highly popular and almost priceless selling tool for real estate agents, architects, interior designers, and developers. BluEntCAD experts are qualified to provide high-quality 3D renders in a stipulated amount of time and a realistic budget. Contact us to know more about our 3D rendering services.
Maximum Value. Achieved.