US +1(832) 476 8459
|
Canada +1(647) 478 5230
Interior Design Drawings – Types of Floor Plan Layouts
/
/
Download Our Interior Design Sample
Download Our Interior Design Sample
A floor plan layout is an interior design drawing that shows the bird's eye view of a property without its roof. Floor plans allow potential buyers and investors understand the essence of a property, its spaces, and their interaction with each other.
These 2D or 3D drawings indicate the layout of a room and the location of doors, windows, and walls. While interior design drawings focus on the layout of a property as a whole, floor plans show in-built components such as bathroom fittings, kitchen units, and wardrobes in different rooms throughout a property.
Floor plan layouts: Why are they important?
According to a study released by Rightmove, floor plans are indispensable elements of interior design detailing, and are among the deciding factors for real estate buyers. Over one-third of buyers said that they were less likely to enquire about a property without a floor layout drawing.
In fact, in the same study, responders also said that the floor plan is more important than the property description or the main image.
On the flip side, 42% sellers would not hire a real estate agent who didn't offer a floor plan initially. Adding floor plan layout drawings to your interior design drafting service can increase click-through rates from interested buyers by as much as 52%.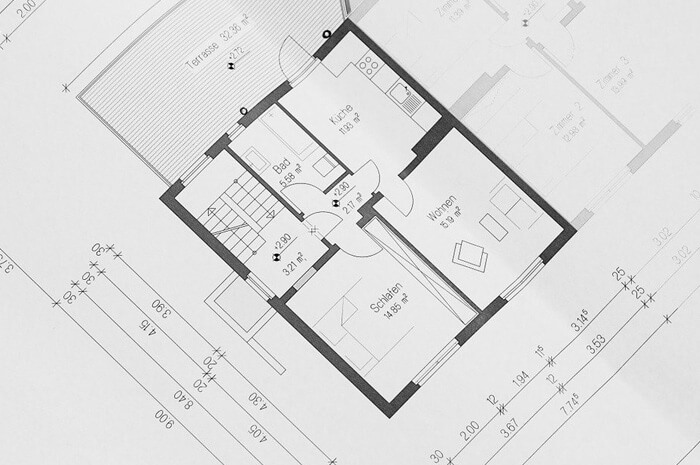 What are the benefits of floor plan designs?
With a good landscape architect, you can expect the following benefits.
A floor plan transforms your ideas into a visual story. This way, renovators or home builders have a clear idea of what needs to be done. Moreover, potential buyers and investors don't have to worry about the construction turning out different from the blueprint.
House construction documentation and designing is regulated. This means that presenting a blueprint to the concerned authority and getting it approved is compulsory before beginning construction. A simple floor plan acts as the base for developing the blueprint of the house.
Having a floor layout drawing of building also aids in the decision-making process of selecting and purchasing materials. It helps you visualize what the end results will be, so you can make changes in the interior design drawings or choose materials accordingly, rather than spending money on rework post construction.
If you have an accurate layout drawing in place, you can also pick out furniture, bathroom fittings, and wardrobe millwork, and ensure that they blend in seamlessly with the overall appearance of your space.
With the right floor plan layouts, you can communicate better with the on-site contractors so that you plan your house better.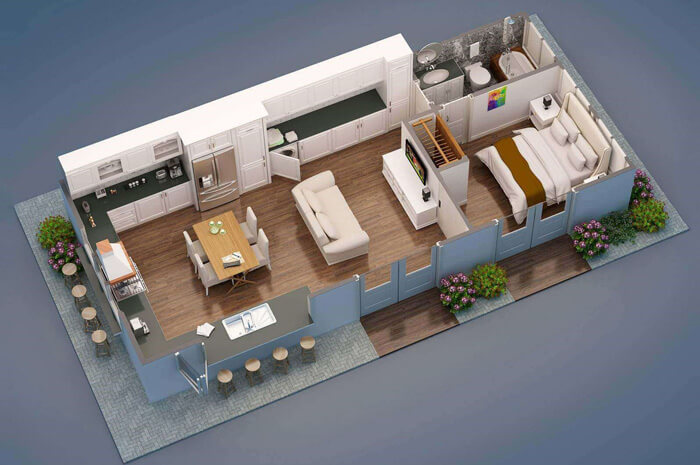 Interior design drawings: Types of floor plan layouts
Maximum Value. Achieved.
Subscription
Help?